When you're a dad, keeping your wardrobe stylish can be… a challenge, to say the least. Work, parenting, and life, in general, have a habit of getting in the way, especially when you've got to switch up your clothes across the seasons. That's right, khaki shorts and Hawaiian shirts aren't going to cut it all year round! As we enter the autumn months, it can be tricky to figure out how to stay warm and still look good. But don't worry! Just because the sun is no longer shining doesn't mean you can't still keep your wardrobe looking fresh and cool. With that in mind, here are a few essential items to get you through the coming seasons.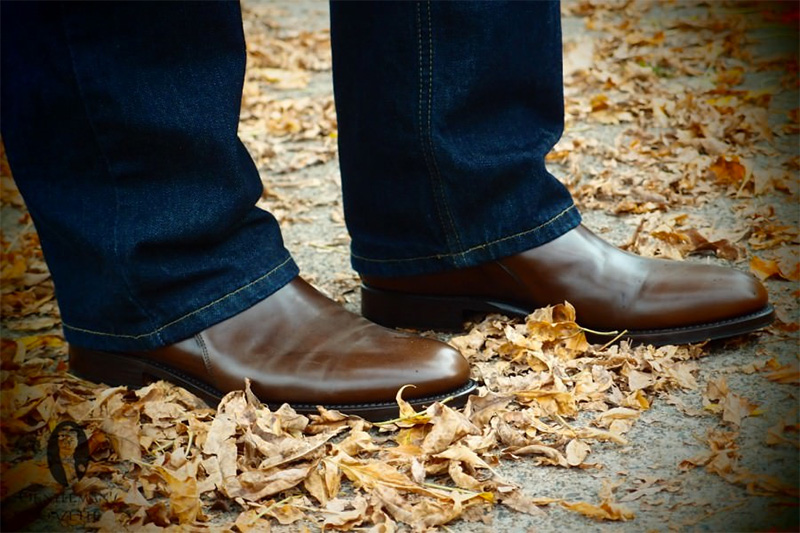 These boots are made for walkin'
No self-respecting dad should be caught without a decent pair of boots. When you're in your twenties, you can get away with the same beat-up pair of trainers all year round. But everyone has to grow up, and your footwear's no exception. A good pair of boots should be able to last you through several autumns and winters and will look good doing it. For something tough and hardy, go for a hiking boot. Or, if you're more of a man about town, look into a decent pair of Chelsea boots. Personally, I reckon you can't go wrong with a derby boot to keep your feet cozy and looking great all winter.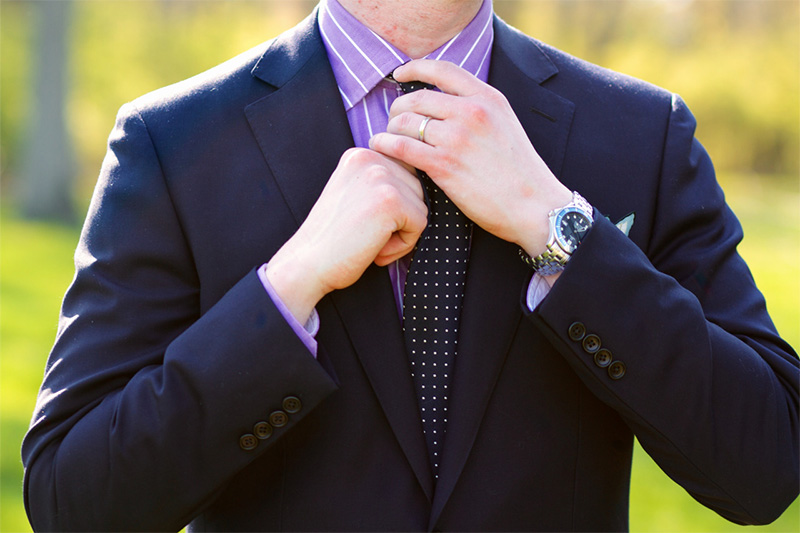 A sharp dressed man
Every man needs a suit. That's obvious. But what plenty of guys tend to neglect is that a man needs a suit for every season. For autumn and winter, you need something thicker and more durable. We're talking about decent wool, bold patterns and even… tweed! It's alright, relax. Now I know what you're thinking. You're not ready for that. You thought you had years before the years of tweed, pipe smoking, and grunting when you sat down. But for the sophisticated autumn gentlemen you really can't go wrong with a subtle tweed suit. Go for something in a classic gray with accessories to add a splash of color. You'll be sure to look every bit the dapper gentleman you feel!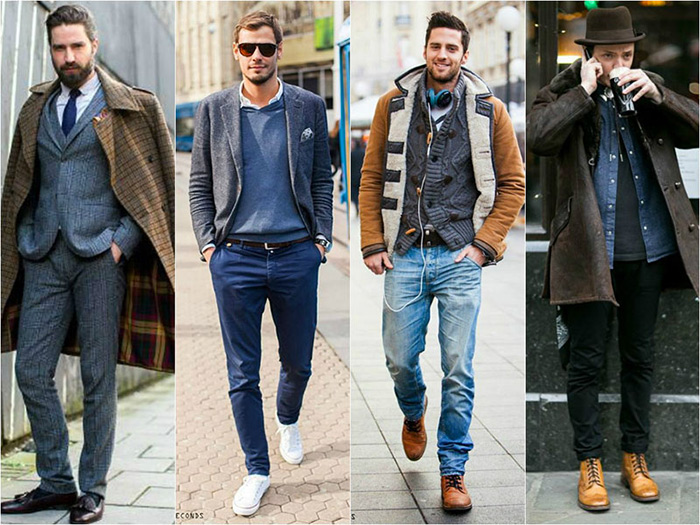 Layer up
Now one of the most obvious things about autumn and winter is, of course, the cold. Your wardrobe needs to reflect that. That means it's time to think about layering. It's not enough to stick on a t-shirt and the same ratty old jacket you've had for years. Make layers work for your style. Thick, chunky knit jumpers and cardigans are not only seriously comfortable but are sure to keep you on trend. Men's hoodies aren't just for lazing around the house either! Find a stylish hoody that fits well, and you're perfectly set up for that rugged, adventuring dad look!
With just a few key items like this, you won't have to worry about choosing outfits or filling up wardrobe space. I know you don't want to spend hours trawling through clothes looking for something to wear. Keep it simple. Limit your wardrobe to some key items, focus on these tips, and you'll be staying warm and stylish right up until the end of the year.