Christmas is all about giving and sharing, and after a year full of ups and downs, Christmas is back to enlighten your souls. Buying gifts for your tech-loving friends or gadget-loving granddads has never been easier, as there are SO many amazing gifts out there that my fellow geeks would love to receive. Following are the latest and the ten best gadgets out there to gift others or even yourselves.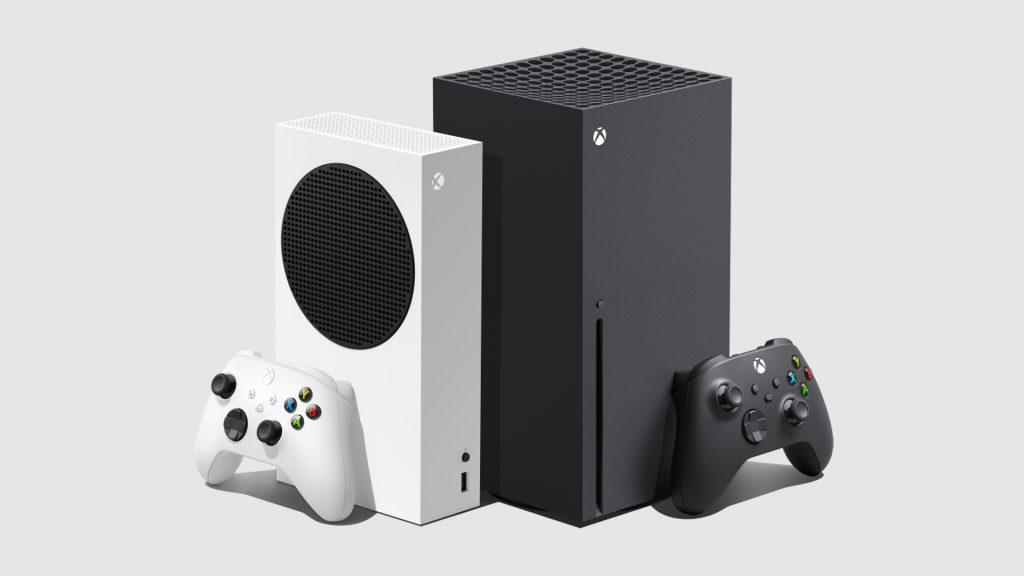 Xbox Series X – $499
Microsoft recently launched the mighty Xbox Series X gaming console loaded with performance and is four times more powerful than the previously launched Xbox One X. With a price tag of $499, the Series X can support up to 120 frames per second, and can render up to 8K resolution. Astonishing! Series X is a must-buy for those who enjoy playing and streaming games and streaming. With all the hype, getting your hands on this monster might require some patience since it keeps running out of stock due to high demands. But if you have already got one, you are in for a treat, and you know that, too.
Link: https://www.xbox.com/en-GB/consoles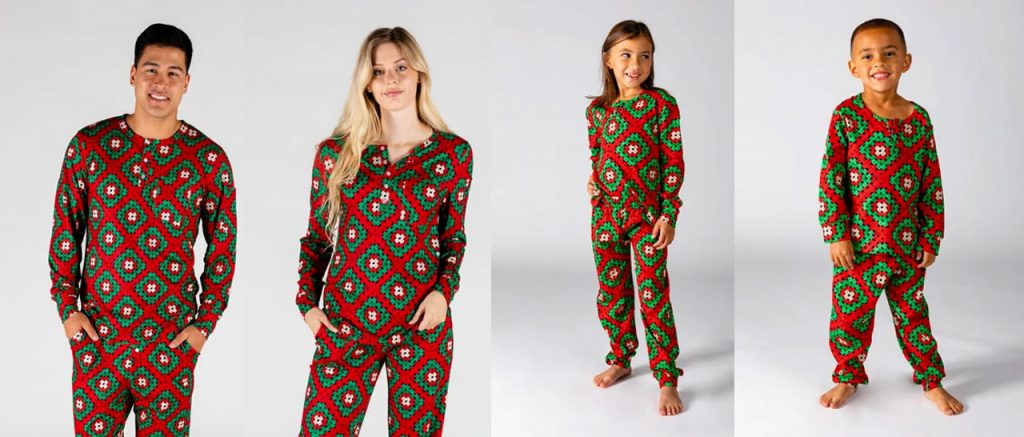 Matching Family Christmas Pajamas – $19.99 – $49.99
Christmas won't ever be the same after you have found matching Christmas pajamas for every member of your family. With a wide range of clothes to look at and buy, you can also get your pet a matching sweater or bandana to join in the family party. The cost of a kid's Christmas pajamas is $49.99, and for your beloved pets, you can get a sweater for $19.99 only!
Link: https://www.shinesty.com/collections/matching-family-christmas-outfits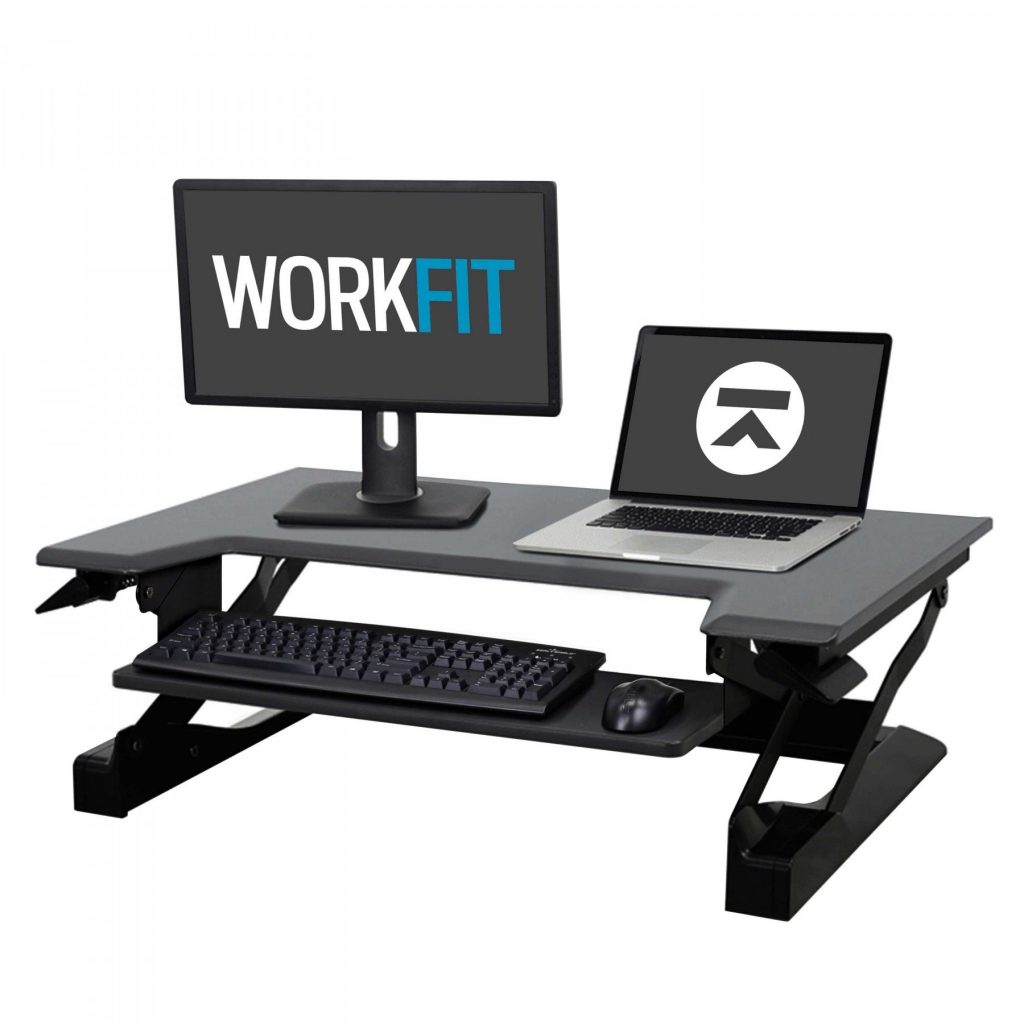 WorkFit-T Sit-Stand Desk Converter – $389
The idea of working from home was always a dream for many. Still, this pandemic made that idea a necessity and during such challenging times, keeping yourself mentally and physically fit is an essential task. Working from home is fun, but working for hours, seated in one position, or having a spare room with less workspace can make your body ache. The WorkFit-T Sit-Stand desk converter is perfect for tight spaces as it moves freely up and down, allowing you to stand or sit comfortably at any position.
Link: https://store.ergotron.com/stand-up-desks/workfit-t-sit-stand-desktop-workstation.html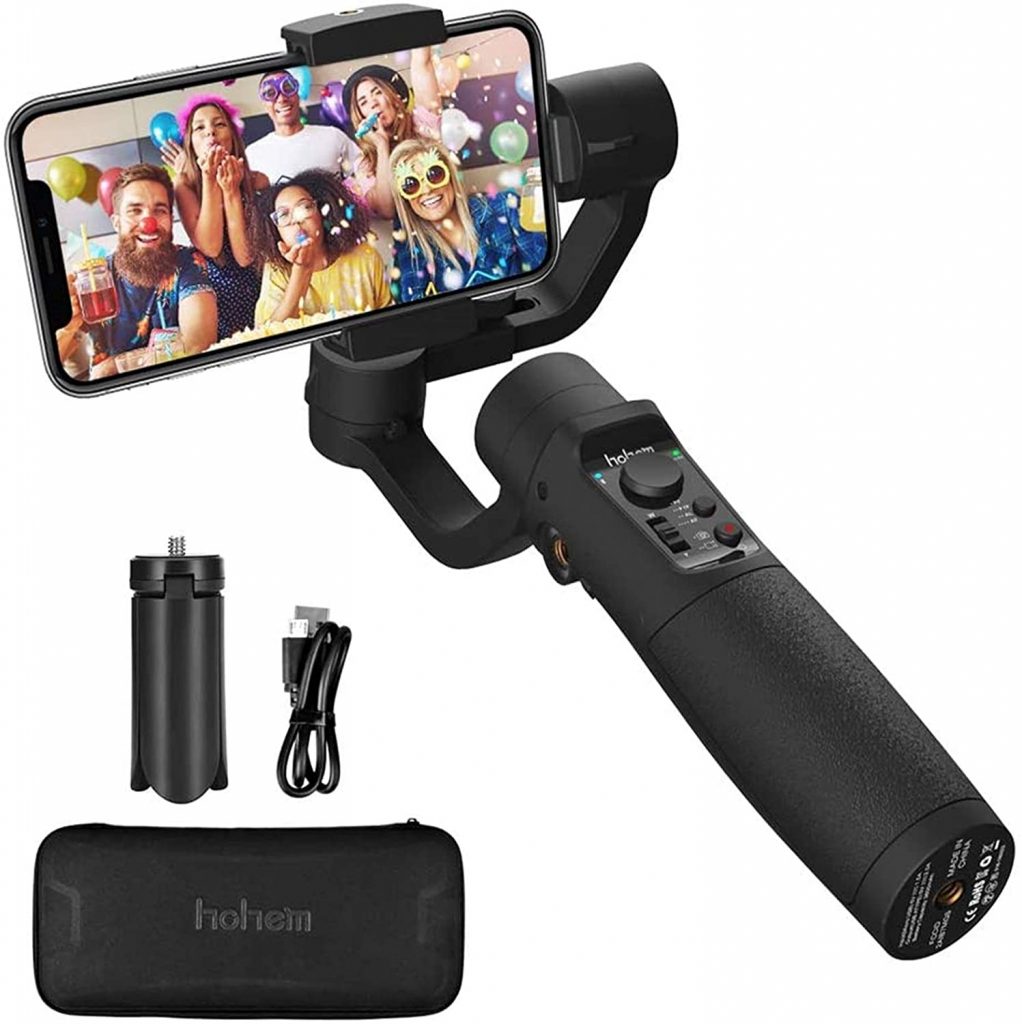 Hohem 3-axis Phone Gimbal Stabilizer- $89
The smartphone industry is focusing more on the advancement in its phone camera technology these days. With booming apps like YouTube, Instagram, Snapchat, etc., that require uploading VLOGs and stories, Gimbals are in high demand to produce professional films using your phone camera. Hohem 3-axis Phone Gimbal Stabilizer provides various camera functions like motion time-lapse, hyper-lapse, slow motion, 360deg Panorama, and features such as water repellent, built-in sensors for different video modes, and a 4000mAh battery that can not only last for 12 hours but can also be used as a power bank to charge your devices.
Link: https://amzn.to/2VPyY1J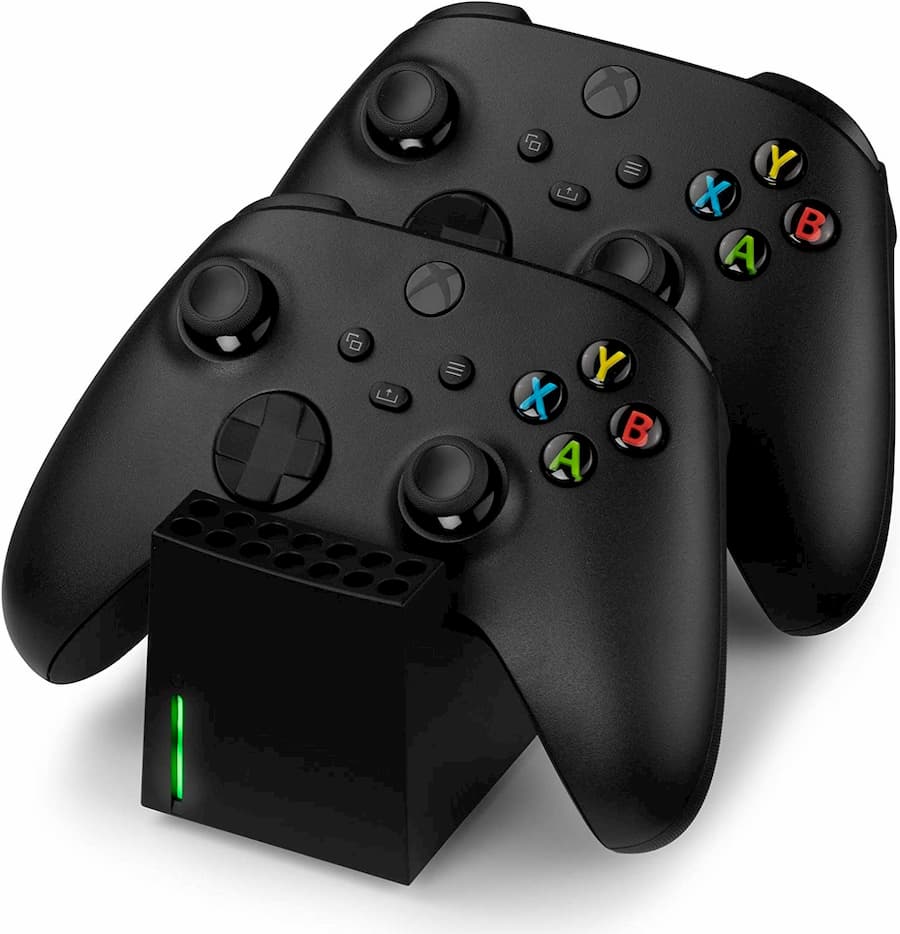 Snakebyte Xbox One TWIN: CHARGE X – $25
The world is advancing towards wireless technologies in almost every possible field. Laying down wires and cables to connect devices is a lengthy process that requires regular fixations. And not just that, it also looks super messy and untidy. Snakebyte's TWIN: CHARGE X is a wireless dual charging station for your Xbox One controllers. You can charge two controllers at once wirelessly. It also includes two rechargeable 800mAh batteries. It's compatible with Xbox One, Xbox One S, Xbox One X, and Xbox One Elite. And with no official launch of a wireless charging station by Microsoft, Snakebyte is the best deal to steal for your Xbox One.
You can also be ready for 4k/8k resolution with the Snakebyte SX PRO HDMI cable that can be bought as part of the same range.
Link: https://amzn.to/3mVrDJY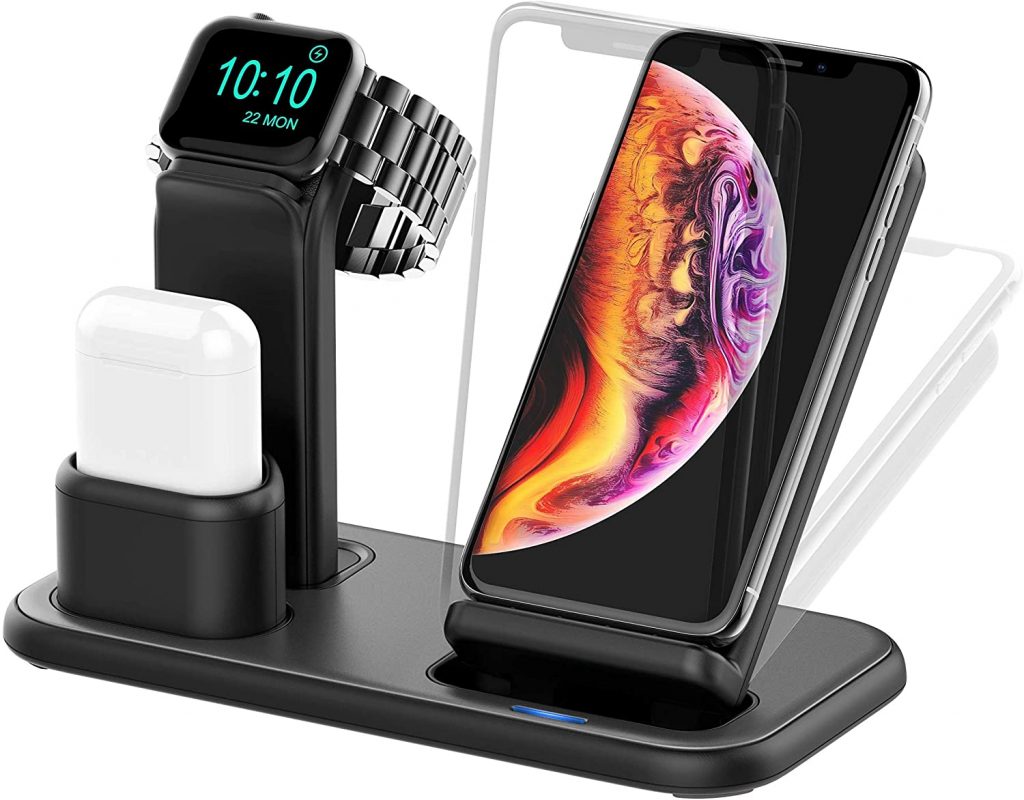 BEACOO 3-in-1 Charging Stand for Apple devices – $26.99
If you have two or more Apple products like iPhone, Apple Watch, Airpods pro, iPad mini, say goodbye to all those entangled cables and choose Beacoo 3-in-1 charging stand to charge them simultaneously and in an organized manner. It acts as a docking station for 3 of your devices at once and has anti-slip silicone protection for your watch and phone and a charging case dock for your Airpods Pro 1 and 2. Compatible with iPhone devices ranging from the latest iPhone to iPhone 6 and iWatch series from 1 to 6.
Link: https://amzn.to/37Nc4NW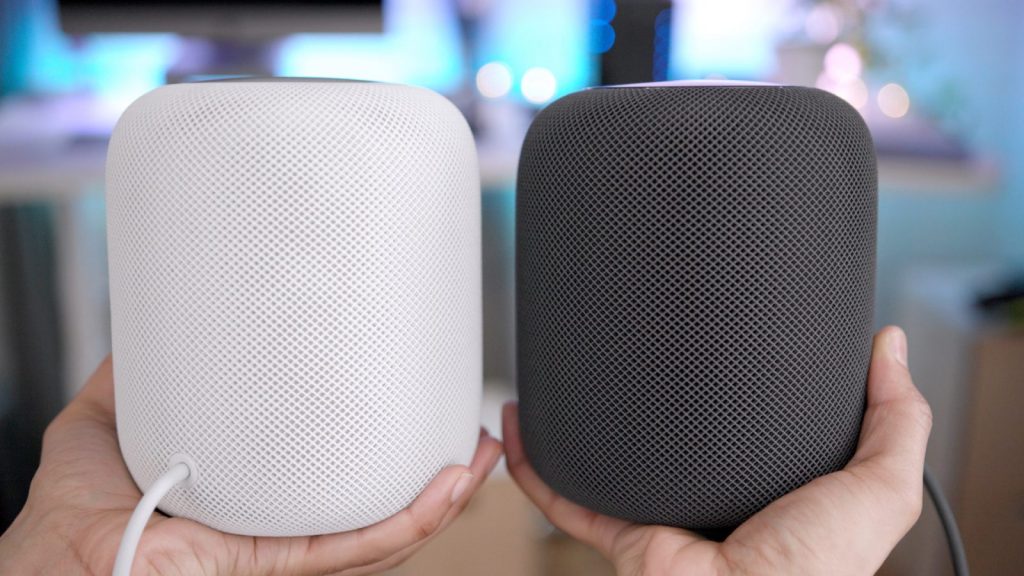 Apple HomePod – $299
Apple Homepod is a highly refined speaker cum home assistant with high-fidelity audio. It's Apple's answer to Google Home and Amazon Echo. It's the best sounding speaker in this range. With a vast library of about 70 million songs on Apple Music, you can use the in-built "Hey Siri" feature to activate voice recognition and give commands to control your daily tasks and even your smart home. With eight speakers and seven microphones inside the HomePod, Apple HomePod measures the woofer location and cancels unwanted sounds for enhanced quality. And with a unique and subtle design, it blends perfectly in the surrounding of your room.
Link: https://www.apple.com/uk/homepod/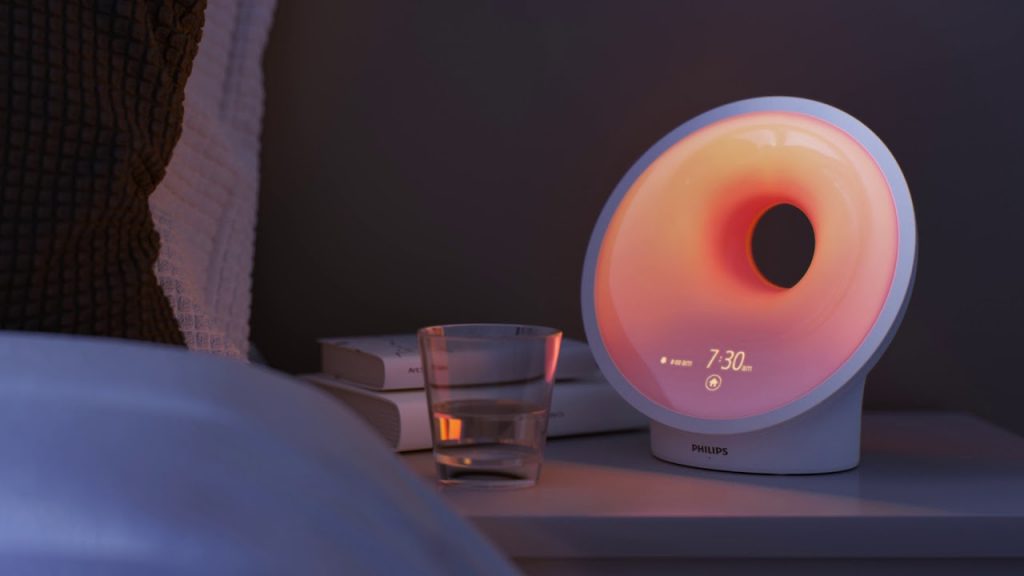 Philips Sleep and Wake-Up Light – $199.99
Cities are developing and growing day by day, and with the growing pace in life, we often miss nature, and it's peaceful vibe. Tall skyscrapers and buildings usually block the sunlight, and the feeling of waking up to sun rays falling on your face might become a foreign experience. Physicians and pharmacists recommend Philips SmartSleep for a healthier sleeping experience. It helps one wake up in a more natural way through sunset and sunrise simulation by using clinically-proven lights and sounds. So bid a farewell to dark and gloomy winter mornings and nights and get the refreshing sleep you deserve.
Link: https://amzn.to/3lTtePc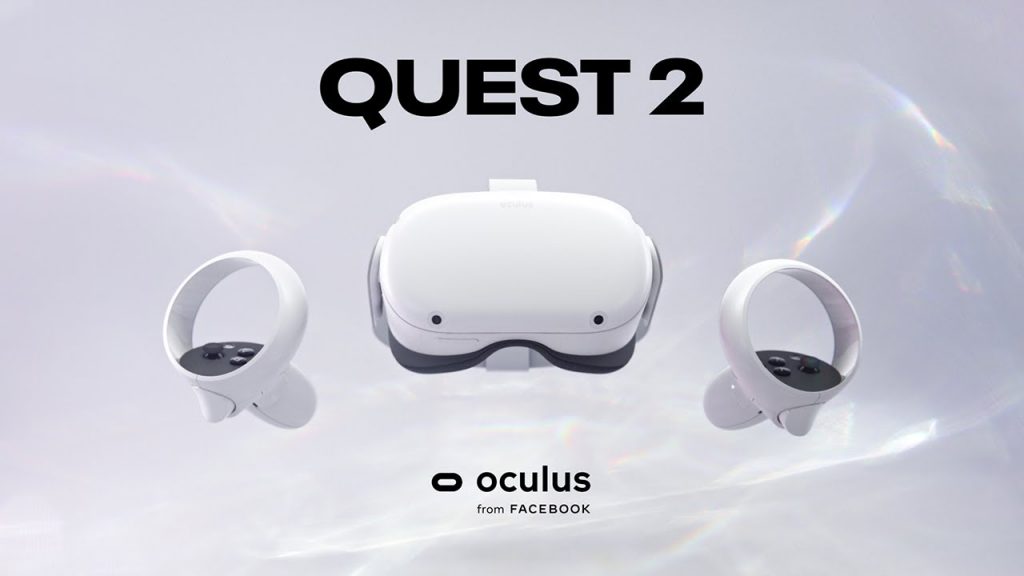 Oculus Quest 2 – $299 – $399
We have come a long way from playing console games with controllers on a TV screen to immersing in the game itself. Virtual Reality is here, and it's exact in delivering a unique virtual reality experience. Oculus Quest 2 is one of the most advanced VR systems that not only lets you play games but also allows you to be a part of live concerts, exclusive events, etc. With the live casting feature, you can share your VR experience with people around you or meet your friends in a virtual world and spend time with them. How good is that, keeping in mind the pandemic and social distancing? It's priced at $299 for the doesn't necessarily require a gaming PC but is compatible with it. The new Star Wars VR game is a must-try! It's way too real to be unreal.
Link: https://www.meta.com/gb/quest/products/quest-2/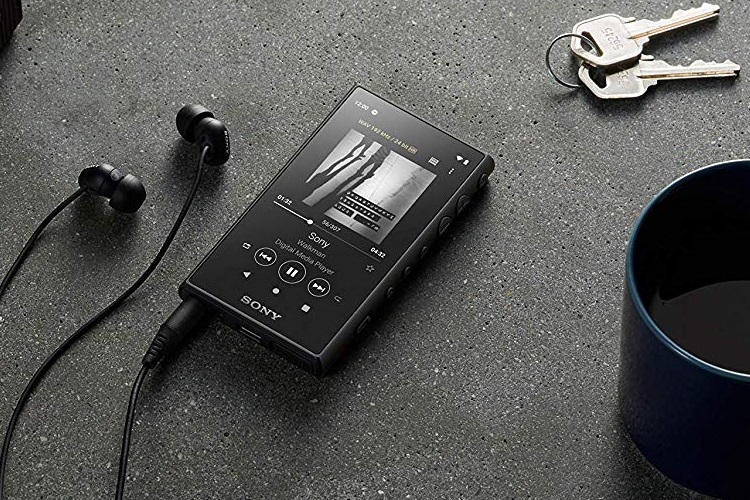 Sony Nw-A105 16GB Walkman – $279.99
It's quite odd to think of getting a walkman in this world of smartphones and tablets that can do the same and a lot more than just playing music, but that's the catch. Maybe it's not for everyone, but as a parent, I wouldn't want my young kids to have a phone that has no bounds to its limits, but at the same time want my kids to enjoy good music just like how I appreciate it. Sony Nw-A105 16GB Walkman is the ultimate music player powered by Android, boasting features such as Bluetooth and Near-Field Communication (NFC) to connect topped with expandable storage slots 16GB in-built storage.
Link: https://amzn.to/2JUEmOl
And finally, something for the 'big' kids: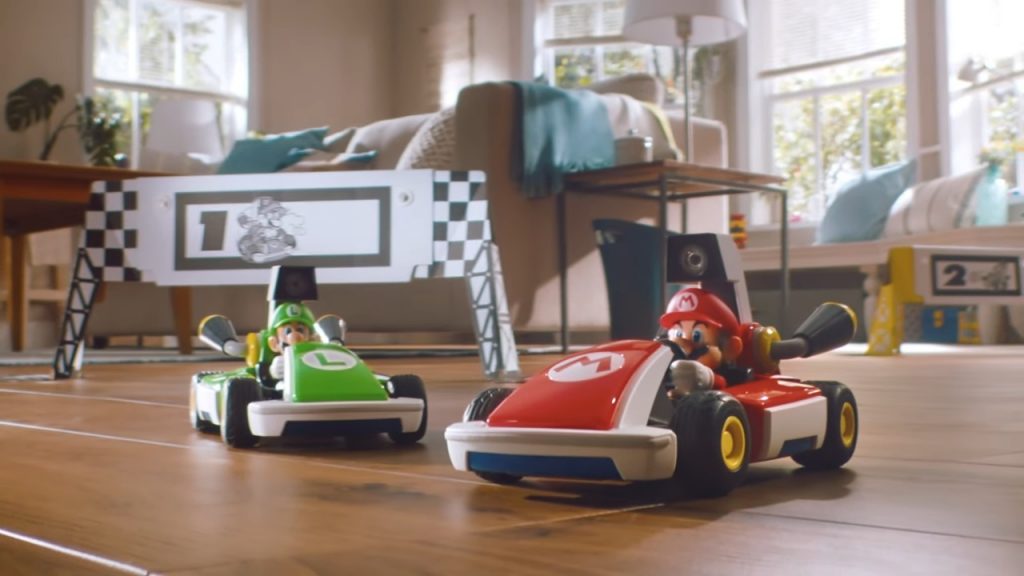 Mario Kart Live: Home Circuit – (Nintendo Switch) – $156
Mario has been a superhit since our childhood days, and it is back with a bang! Now you can turn your home into a race track and drive your kart in the real world but see the action live on your Nintendo Switch or TV screen from your onboard camera with the surrounding transformed into an ocean, desert, and lots more, just like the old Mario Kart game. Gaming was never this fun. Being able to enjoy multiplayer races by up to four players, it seems like the best gaming experience to have indoors, and nothing can be better than staying safe at home and playing this with your friends and family.
Link: https://amzn.to/3govLzy
Regardless of what is happening worldwide, we have unleashed the ability to enjoy the world and be anywhere virtually. It doesn't matter if you are in a state of lockdown or free to move around; you can always keep yourself refreshed and entertained.