Before we go into this amazing content, I wanted to share the context. Wicked Uncle is an online toy store that prides itself on putting fun first. The huge range of toys offer good clean fun and are free from licensed characters. Whilst I think Barbie and Spiderman are great, I don't feel that they need to be plastered over everything my children play with. Unrealistic body image expectations aside, sometimes you just want walkie talkies just to be walkie talkies. As soon as you stick paw patrol on it, this price jumps up.
We have worked with Wicked Uncle before and the girls still play with their bubble machine and quiz buzzer, I was really pleased to be part of their new Father's Day campaign. Check out their great range of toys at www.wickeduncle.co.uk, in particular, the firefighters Water Cannon and the awesome sat nav steering wheel!
The challenge was set. My girls had to browse the Wicked Uncle website and pick something for Father's Day. It was obvious that their own tastes would have made choosing difficult. However, I was pleasantly surprised that their own wants and needs didn't cloud their judgment. I could have quite easily got a doll.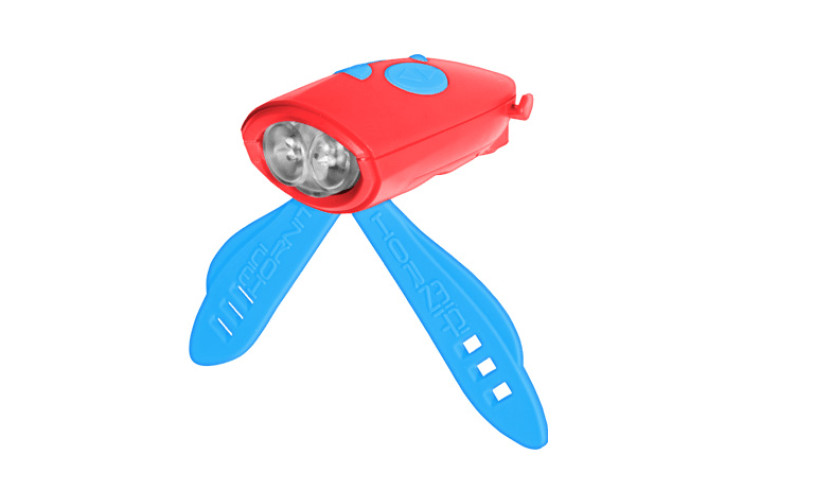 The girls knew I liked to cycle, so the choice of a Hornet was the perfect fit. It was a light, a horn and so much more. I'm so proud of them for seeing beyond themselves and this challenge just shows how amazing they are.
The gift was well packed and came gift wrapped in dinosaur wrapping paper. The accompanying card was from the girls and Wicked Uncle.
Overall, the website was easy to navigate, the toy is good quality and the wrapping was a great touch.
Whilst the hornet never made it to my bike, it's quick release straps make it easy to jump between my girls scooters. Armed with over 25 sound effects they can now roar at people, sound like a police car or use its motorbike sounds to make people literally jump out of the way.
Thank you Wicked Uncle!