Well, it's about time we started looking towards Christmas. It's a time for family, for giving, and of course, dropping massive hints about the things we wouldn't mind finding in our stockings. So, whether you are buying for a gadget-obsessed dad, or just looking for some inspiration for your present, read on. These are my selection of awesome gifts you can purchase for your Daddy Geek this Christmas.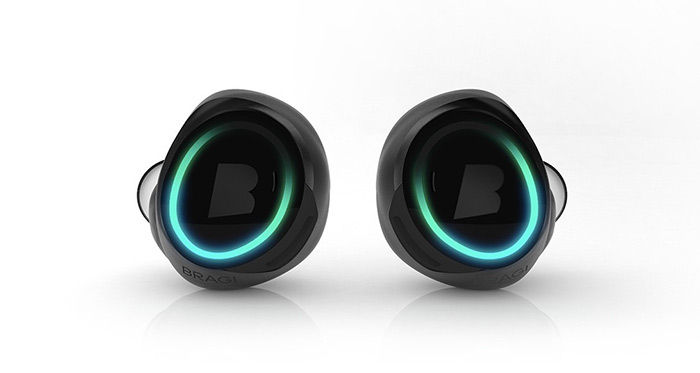 The Dash From Bragi
I have been excited about the Dash project ever since I backed the kickstarter back in 2013. Wireless, in-ear headphones with ear bone microphone sounded like something straight out of a sci fi movie. To add to its futuristic repertoire they also come with a case that charges them when inside. I am looking forward to April to test drive one of the first pairs.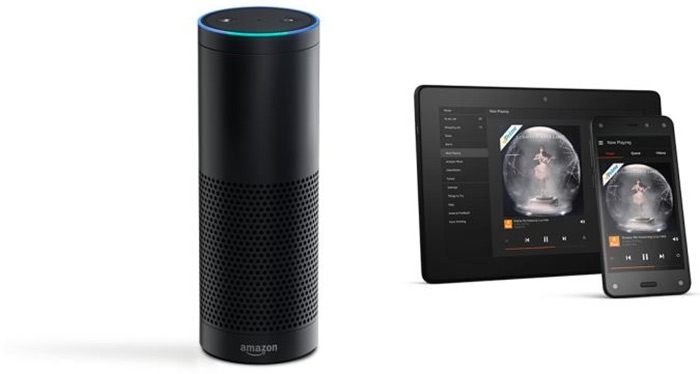 The Amazon Echo
I'm a huge fan of voice activation and voice control. I can talk to my TV, my Xbox and my phone and I eagerly await the time I can talk to my home as well. The Amazon Echo is one step closer to making that dream a reality as this oversized pop can can play music, deliver reminders and answers questions using its access to the Internet. Simply shout for Alexa and she will be at your beckon call.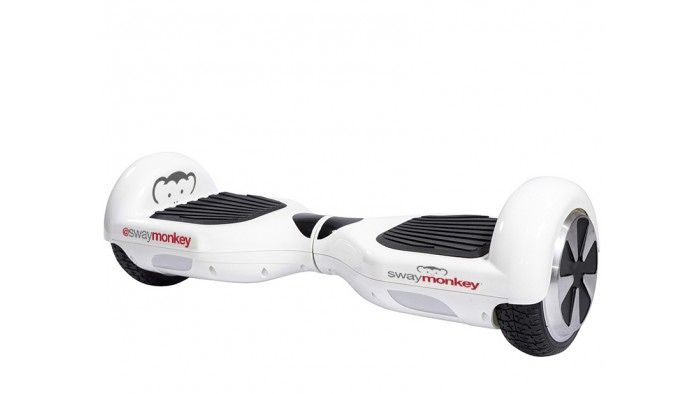 Sway Monkey
This one's probably best kept for the father who, back in the old days, enjoyed some time on a skateboard. The Sway Monkey is a super cool little way to get around a bit quicker, and can reach speeds of up to 10 mph. Check them out here – www.swaymonkey.com. Sure, it needs some balance, and probably a little core strength. But it's a lot of fun learning, and it might just give the old boy the kickstart he needs to get into shape. For a chance to win a Sway Monkey you can enter the competition here.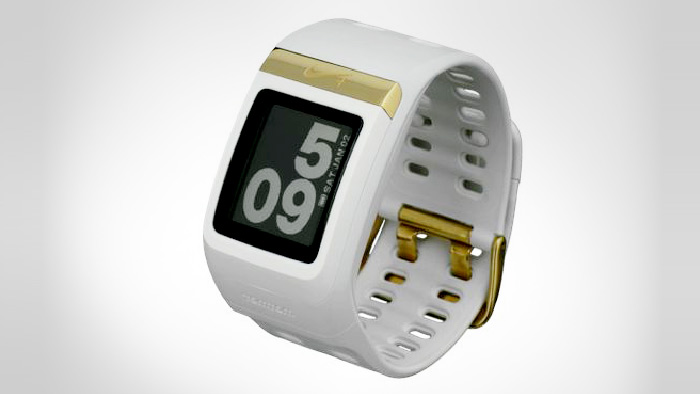 Nike Sports Watch
Now, all dads need to keep in shape, so why not think about getting them a sports watch? There are plenty out there, but we believe the Nike+ just edges it. It helps stick to your pace, watches how many calories you are burning off, and also tracks your heart rate. You can set all your fitness goals up before you get started, and it even bugs you if you haven't done your exercise for the day. And, if your dad is anything like me, that's going to be a bonus!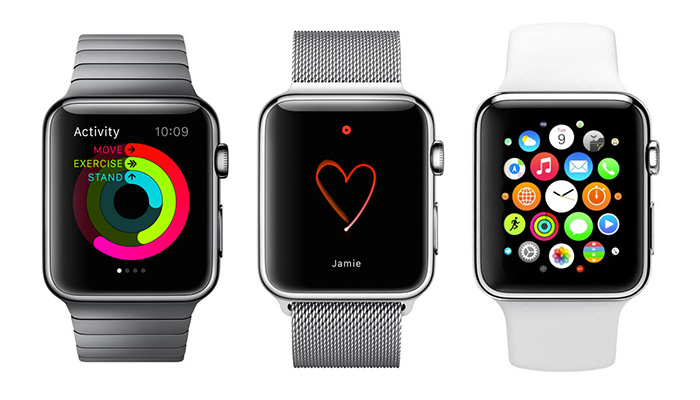 Apple Watch
The Apple watch is out and ranges from $350/£299 for the entry-level Sport model to $17,000/£13,500 for the top level 18-karat gold editions. There are over a dozen ways to interact with the smartwatch, from receiving simple notifications from social networks and apps, to feeling "taptic" feedback, to activating Siri, the Apple Watch makes boring notifications easy to dismiss while keeping you in informed of important alerts.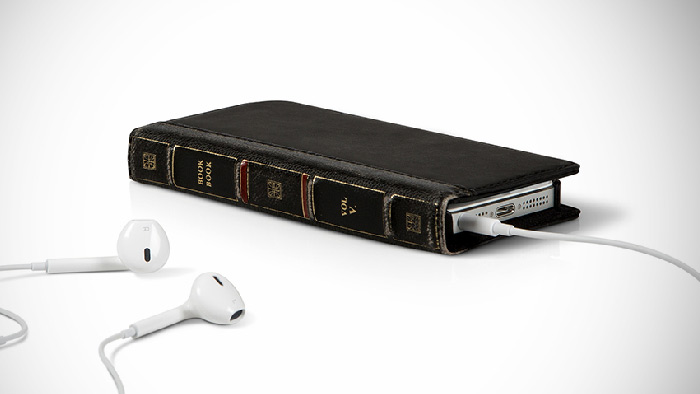 BookBook for iPhone
This simple little wallet will help your dad keep everything in the same place. You can put your ID cards, cash and bank cards on one side, while your iPhone fits snugly into the other. They are kind of cool to look at, too, and we especially love the book design. So, if your old man is always patting himself down looking for his money, then the BookBook for iPhone is the perfect gift for him! You can find out more at the manufacturer's website.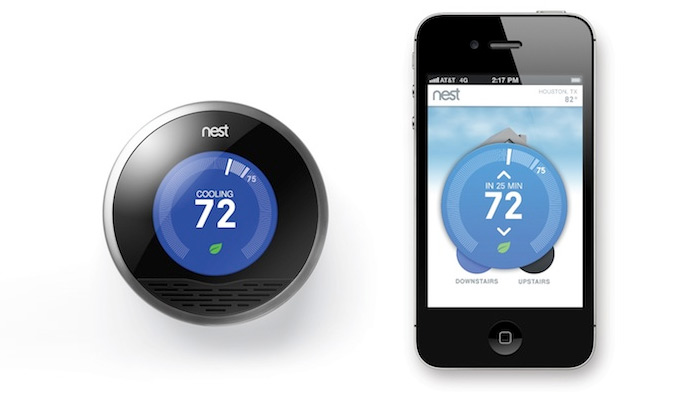 Nest Thermostat
I have wanted a Next from the moment I saw one back in 2011. The creators of the Nest Thermostat were former Apple engineers (Tony Fadell and Matt Rogers) and after only three years Google bought Nest abs for $3.2 billion dollars. The Nest Learning Thermostat is a Wi-Fi-enabled, electronic, programmable thermostat that learns your heating routines and optimizes the heating and cooling of your home to conserve energy. It looks super simple to install, program and use and gives you control of your homes temperature in the palm of your hand (via a mobile phone app).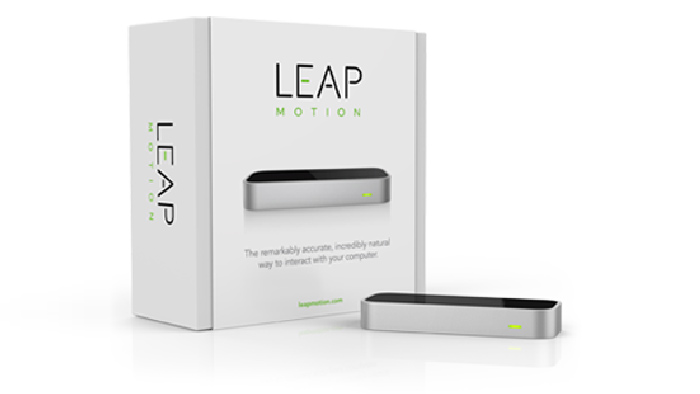 Leapmotion
Now, if you want to see your pops' face light up on Christmas morning, then get him a Leap Motion Controller. It's a controller for PCs that works by sensing your hand movements. Think Minority Report without the threat of a murder charge, and you are almost there. It's a great little piece of technology that might be the start of something huge. And, as we all know, gadget-obsessed dads love to be in the front of the queue for such things. Head over to Leapmotion.com for more details.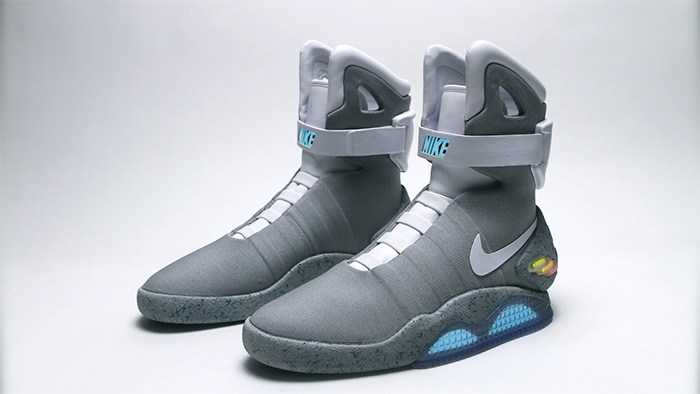 Nike Mags 2015
So far Nike has been pretty quiet about the new 'Nike Mags with Powerlaces' project. However, in late 2014, Tinker Hatfield pretty much announced that they were coming in 2015. Tinker confirmed that he and his team was working as hard as possible to deliver the Nike MAG in 2015 with Power Laces to coincide with 30 year anniversary of the first film. As the second film is set in October 2015, I would bet that Nike are aiming for this as a release date.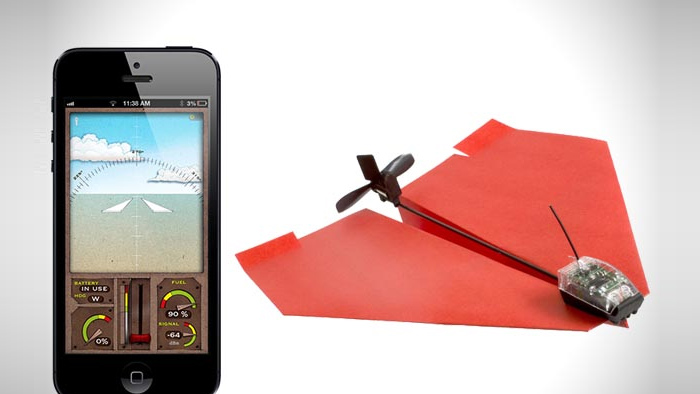 Powerup Paper Plane
There's a good chance that your dad spent much of his schooling building paper planes, instead of listening to his geography teacher. Well, now the simple old paper plane has had an upgrade. Powerup 3.0 is a smartphone app and a module that work together to control the plane in the air. You get about ten minutes flight time every charge, and for less than £40, we think it's a steal. You can take a look at Powerup 3.0 here.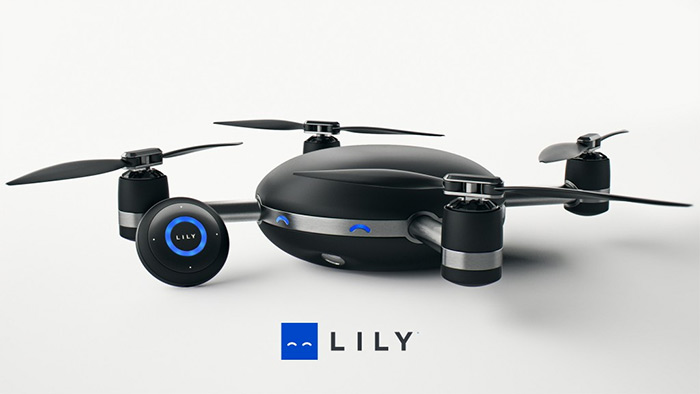 The Lily
For those times when the selfie stick just isn't good enough, there is now a flying camera. 
Called the world's first throw-and-shoot camera, the Lily Camera was born in University of California, Berkeley's robotics lab. Toss the device into the air, and its four propellers send it flying up to speeds of 25 miles per hour as it takes high-quality photos and videos.
Unlike other drones, the Lily Camera requires no controller as it follows the wearer's bracelet. The camera follows the user via GPS tied to a bracelet, which communicates distance, position and speed back to the camera.
So there you have it, a great selection of gifts and gadgets I know I want this Christmas.
For more great gadgets, check out the guide over at Gear hungry.