Bonding with your child is important, not only to better help with their development, have quality family time and learn more about them, but also to enjoy spending time with them during a certain age before they grow up ridiculously fast. Especially if you have a large family with more than one child, some one-on-one daddy and child bonding time is special. 
Learn Together 
Learning doesn't have to be about sitting together at a desk and trying to absorb cold, hard facts. Learning can be anything which teaches your child more about the world, whether it's spending more time in nature learning about plants and animals, or playing with Lego and learning how better to fit the blocks together. 
You can, of course, learn together in the traditional way, whether it's helping your child with their homework, or trying to teach them to read better or pick up their numeracy skills. In order for your child to consider the process as more of a bonding moment than something frustrating for them, ensure that you are teaching your child in a fun way. That way, it becomes less about an arduous task of learning, and more about the fun you're having together.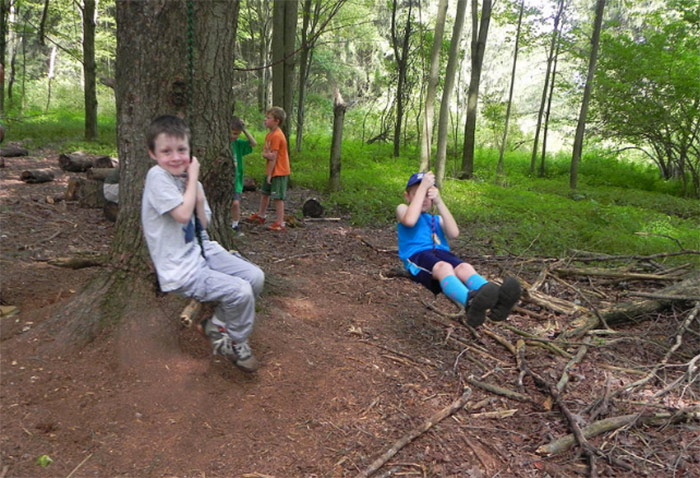 Get Outdoors Together 
Encouraging your child to be more active and gain more fresh air is important, and it's also beneficial for you, too. Going for a walk together is the perfect opportunity to bond, especially if you visit an exciting place that can inspire their senses, whether it's a woodland, a river, or a charming village. 
Especially if you have dogs, your child will also love the bonding time spent playing outside with your furry best friend, too. 
Make Up a Story Together 
Chances are you and your child love storytime. If your child requests a story every night before bed, maybe you grab an old favourite off the shelf or turn to a trusted children's tale you know they'll love. 
However, why not spend some time making up a new story, just for both of you? 
Not only will this get your child's imagination and their creativity skills developing, but it'll leave you both with something unique you can share and tell the rest of the family, too. Maybe it'll even be so good you'll end up with a publishing deal (hey, it happened for J.R.R. Tolkien, didn't it?)
Try a Craft Together 
Crafts are great fun, and great bonding opportunities – not to mention your child will love getting a little messy. Whether it's painting, writing or making anything that inspires you both in the moment, set up a designated craft station where you and your child can create something together. 
Go to an Event Together 
As well as offering one on one bonding, this offers the chance for your child to develop a new interest – or allows you to introduce your child to one of your own. Whether it's a sports game, a concert or a play, share this special moment with your child and you'll surely still be attending these events together in years to come!