Manhattan becomes a different city after the sun goes down, and the options for exploring it are varied and inviting. Whether you lean towards the tame or the wild, the sublime or the ridiculous, nighttime NYC will reach out and dazzle you.
Go Shopping in Times Square
Resurrected from its disreputable past, the Times Square area is now solidly family-oriented, with Disney characters prancing about, and shopping galore. Most stores are open till 10 p.m., and some are open as late as 1 a.m. The official Times Square website lists dozens of stores and their hours, from clothing to cosmetics, candy and comic books.
The Times Square neighborhood extends south and north from 40th to 52nd Streets, and east and west from Sixth Avenue to Eighth Avenue. Times Square proper is located at the intersection of 7th Avenue and Broadway, at 46th Street. If you're at Times Square around midnight, be sure to start watching a few minutes before 12:00 when the giant billboards stop playing ads for three minutes and instead play interesting synchronized images.
Explore the Limits of Karaoke
Imagine doing karaoke with a live band! Or if that strikes you as being beyond terrifying, imagine doing karaoke in a private room where no one else can hear you. Maybe you'd enjoy choosing a song Russian-roulette-style from a few dozen popular tunes, or maybe a list of 120,000 songs to select from is more your style. Intimate or brash, relaxed piano bar or classic dive bar, Irish pub or neon-filled Korean retro hangout, there are karaoke bars across Manhattan with just the right ambiance to help you drink too much and raise your voice in song.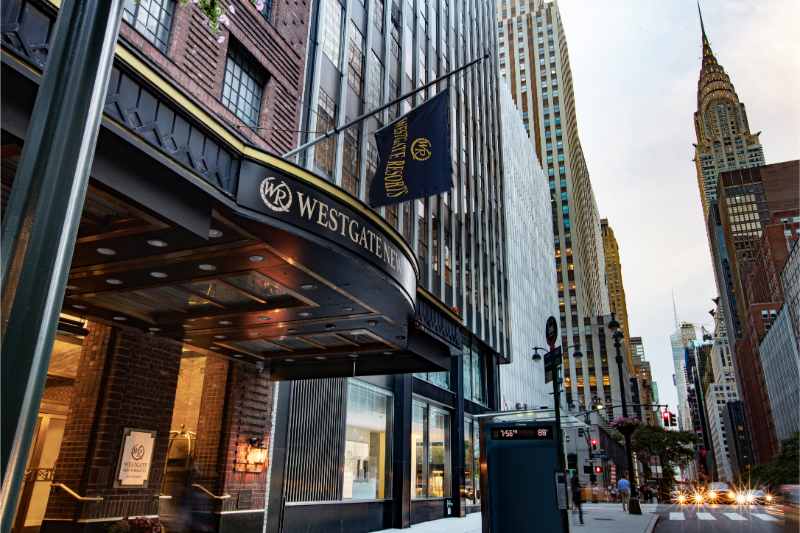 Take a Nighttime Walking or Bus Tour
The High Line is a 1.45-mile-long park built on an abandoned elevated railway line in West Manhattan, stretching between Gansevoort and 34th Streets. During the day, it's a popular space that combines nature with art. At night, it can be spooky, especially when you're on a walking tour with a guide who's filling you up with stories of nearby hauntings, curses and ghostly ships.
You can also take nighttime walking tours — spooky and non-spooky varieties — of Central Park, the Brooklyn Bridge, the Midtown skyscrapers, various neighborhoods and many more attractions. During the holiday season, the tours of festive lights are not to be missed.
You can also see the city at night by hopping on a double-decker tour bus, with trips generally available till 10 p.m. Sometimes lasting over four hours, these excursions will give you a fascinating view of nighttime New York City from the comfort of your seat. Expect to see the vibrant nocturnal scenes of Greenwich Village, Chinatown, Times Square and more as you're chauffeured through the City That Never Sleeps. For a comfortable place to return to after your late-night adventures, google new hotel website.
See New York City From the Water (or the Air)
The Staten Island ferry, leaving from Lower Manhattan, is a fabulous free way to enjoy the night skyline. If you want something more elaborate, you can book a nighttime cruise, even on a sailboat or yacht, with or without dinner, music, and a sunset. You can even cruise around the Statue of Liberty.
You can also hire a helicopter and fly above the city from on high. The trip takes about 20 minutes, but the memories will be with you for a lifetime.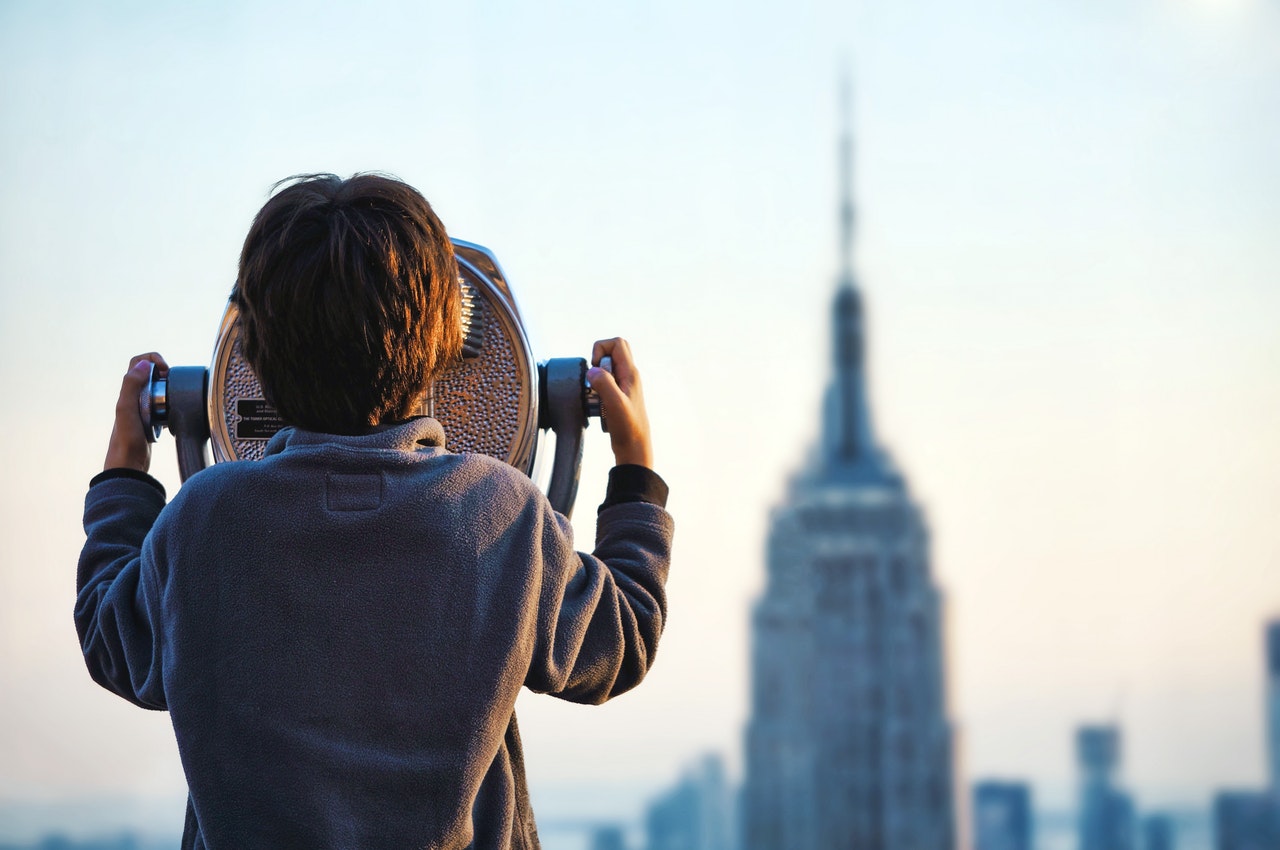 Visit the Empire State Building's Observation Deck
The 86th floor of the Empire State Building offers an open-air observation deck with 360-degree views. The vistas of the skyline, the Statue of Liberty, Times Square, the Brooklyn Bridge and Central Park are magical both day and night in their different ways, and you can even buy a "day and night ticket" that allows you to visit twice in the same day, once in daylight and once after dark. The observation deck is open from 8 a.m. to 2 a.m., with the last elevator going up at 1:15.
You haven't really seen Manhattan till you've seen its skyscrapers glitter and its neon lights flash. So when you visit NYC, be sure to leave time in your itinerary to enjoy it after dark.