When you're running an SMB, figuring out what kind of technology platform will give you the most bang for your buck is essential to your business's success. Given that communication technology can be some of the most expensive services out there, finding a solution that's both scalable, but also flexible, is of the utmost importance. Video conferencing through independent providers is one of the most useful small business tools that has appeared on the market in recent years. Here are some of the most useful features and tools you'll find with most services.
Upgrade Without Going Broke
On their list of preparations for starting a new year in business, Inc. described preparing for technology upgrades and keeping your tools current. However, for some businesses, this is easier said than done. When you're an SMB, technology upgrades can break the bank if you don't have the capital, or you're far behind the times. That's where video conferencing in the cloud comes in, since today, most providers offer scalable solutions for businesses of different sizes. Therefore, it's advisable to go ahead and upgrade your tech, since you can do it in smaller steps. No need to rip out your in-house video conferencing system and spend thousands of dollars trying to get an upgrade you may not even need. With independent providers for video, it's easier than ever, and you can upgrade in your budget range.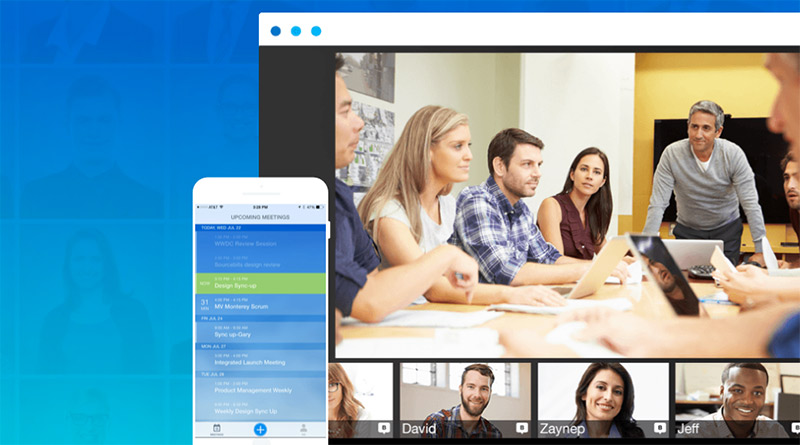 Built In IT Support
If you're an SMB, you may have a very small in-house IT department, or possibly one not at all, especially if you're working out of a rented office space. Using BlueJeans video conferencing solution is an off-site provider where the IT support is built into the package you pay for. Therefore, if you're not tech savvy enough to configure everything you need to with your own network, network support analysts are always available as part of your service. This is why video conferencing with an independent provider is an affordable solution for SMBs, since it involves built-in features like these. Tech trouble shooting is always a pricey process if you're dealing with a per-incident charge.
Portable Technology
One of the most popular features of video conferencing technology today is the fact that it's so portable. You can join a video meeting from any mobile device, whether it's a smartphone, tablet, or traditional laptop. While once upon a time this was cutting edge technology that was reserved for large corporations or business executives with big budget clients, today it's standard fare in the industry. However, it's also especially useful for SMBs and startups since many times, you'll be traveling around yourself. Whether you need to attend a meeting with a client on-site and then hop right into a team meeting, using video conferencing technology that allows you to join via smartphone means you can get an update on current projects while sitting in a coffee shop with your smartphone.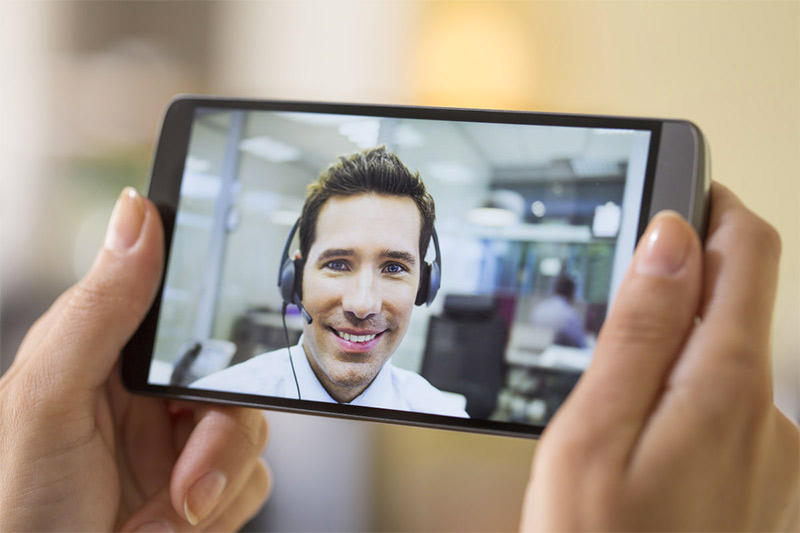 Candidate Search Around the World
Business 2 Community reports that outsourcing has become increasingly popular in the last few years, and statistics indicate that 28 percent of respondents polled among leaders in the Human Resources, business, and IT sectors have favorable views of investing in diversified intellectual capital. In other words, tapping the globe for talent. This is where video conferencing comes in. Managing, hiring, and meeting with staff can all take place over camera, and this is especially true if you're an SMB. You may not have over 10 employees working for you, and that makes it even easier to find ideal candidates who want to work for you and believe in your company. Using video as a tool to widen your candidate search for a position means that you can interview anyone whose resume crosses your desk you like. Working remotely is also a highly sought after job situation for many people around the world, and it adds another layer of making your company attractive to job seekers with talent.
Meeting Capacity Grows With Your Business
If your typical meeting or seminar is considered large at 25 people, then you'll fit comfortably within a tier designed for SMBs that can handle video conference meetings of up to 100 or more. It's not uncommon, for example, to have a larger industry meeting, whether it's to introduce a new product to multiple clients and colleagues or to simply participate in a roundtable discussion about a particular topic. Having the capacity to have meetings with a large number of attendees is something that's built into most video conferencing systems, and will allow you to grow your business without going broke.
Video conferencing is now ubiquitous in the business landscape and generally expected and an accepted form of communication. In some cases, other clients and colleagues never feel the need to meet with you face to face, especially if you're on different sides of the world. Regardless of distance or preferred communication techniques, though, the bottom line is that one of the best parts of video conferencing providers is that all of the most important, and often otherwise expensive, features are built in already. When you pay for a package, you're paying an all-inclusive price that offers lots of tools, as well as bells and whistles. The ability to save, download, and reuse content, for example, is invaluable. Video conferencing from the cloud is one of the wisest investments an SMB today can make for the future.