With the Easter holidays fast approaching many parents are already in a mild state of panic with how to keep their little ones entertained over the holidays. Daddy geek has already given you a few ideas to get out and about for free. But what if the weather means that you are stuck in with the kids bouncing of the walls? Here are a few ideas to keep them entertained….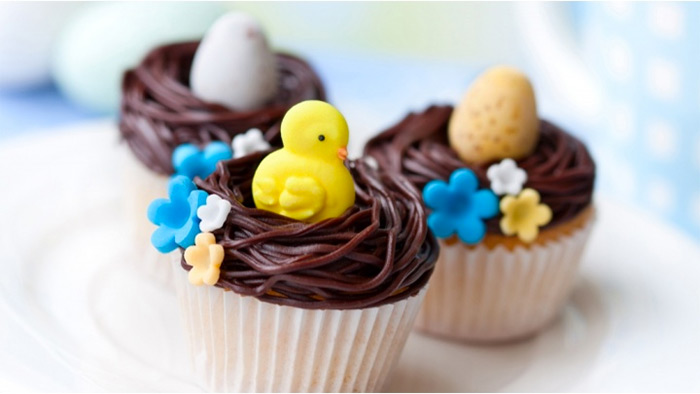 1. One of the best ways to keep my two entertained is with a bit of simple baking. We found this very simple fairy cake recipe on Netmums. Very simple to create and sure to be enjoyed by all.
Ingredients (serves 8+)
150g butter, softened
150g caster sugar
3 eggs
125g self raising flour
25g cocoa powder
Method
Preheat oven to 180'C/170'C fan/Gas mark 4
Beat together the butter and sugar in a mixing bowl until the mixture is pale and creamy
Add the eggs to the mixture, one at a time and stir until smooth
Add the flour and cocoa powder and mix gently into the mixture
Spoon into cake cases sitting in a bun tin and cook for 15 minutes
The cakes are done when they are well-risen and golden brown and feel springy in the middle
Leave to cool on a wire rack
To decorate, make chocolate butter icing and spread it over the top of the cakes, then add mini Easter eggs
For more information check out Netmums.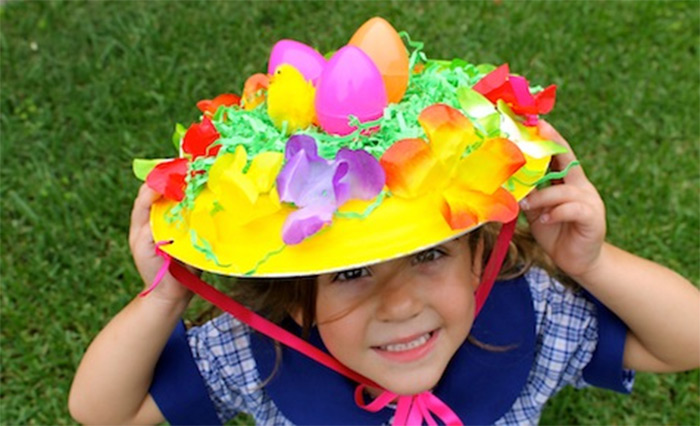 2. If baking isn't your thing then perhaps have some fun making some Easter bonnets. This idea is a great one as all it requires is a paper plate and as much easter bits and bobs as you can pile on!!!
Crafty Bits
1 x quality paper plate with some depth (e.g Chinet brand)
50 – 100cm of ribbon
Glue
Paint
Sparkly stuff
Fake Easter eggs
Real Easter eggs
Easter chickens
Easter grass (available at craft shops, or you could use shredded crepe paper instead)
Flowers (fake or real)
How to assemble your paper plate Easter bonnet.
Start by painting the paper plate a bright colour, then place all the crafty decorative bits in front of your child with some glue and scissors and let them create their own masterpiece on the underside of the plate.
When they've finished 'crafting', attach a length of ribbon to either side of the plate, and put it on the child's head. Tie the chin-strap in a bow underneath to keep it in place.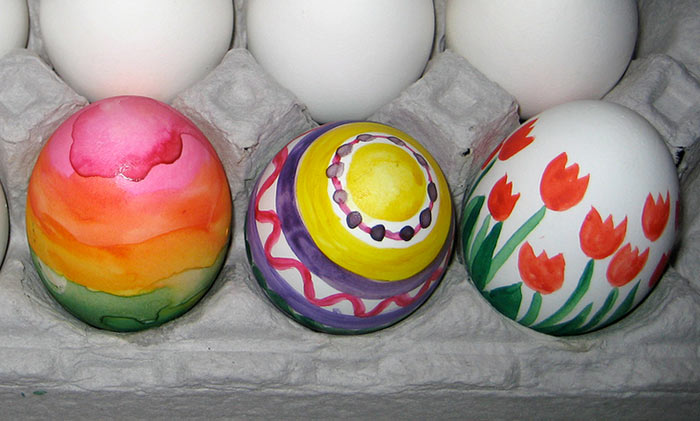 3. My third and final offering is decorating your own Easter egg. This very simple and timeless activity has kept children entertained for many years. Simply boil your egg for ten minutes and allow to cool. This will mean that if your little one drops the egg there will be no danger of it shattering. Then then paint with poster paint, add glitter, and anything else you can lay your hands on that will make your egg sparkle and there you have it, your very own decorated Easter egg ready for display to cheer up any Easter table.