Light is an essential element in everyday life, like many of the plants and creatures on the planet sunlight determines our sleep cycles, our melatonin levels and is a clear indicator to our body as to when to rest. The recent studies of Seasonal Effectiveness Disorder highlighted the effects that lack of natural light has on the human body seeing many sufferers complaining of fatigue and depression in the long dark winter months. To combat this, light therapy has grown to help understand the health benefits of light. Over the years, the technology for generating natural light has been expensive and so those with SAD and other light related issues had to go to dedicated light therapy sessions. Thankfully, more recently, light boxes have become more affordable and entered the consumer market. Until now, most have been cumbersome panels that are either hung on a wall or brought out as and when they were needed. The Needlite however, is a very stylish solution that not only combats the problems caused by light deprivation but also fits snugly on any desk.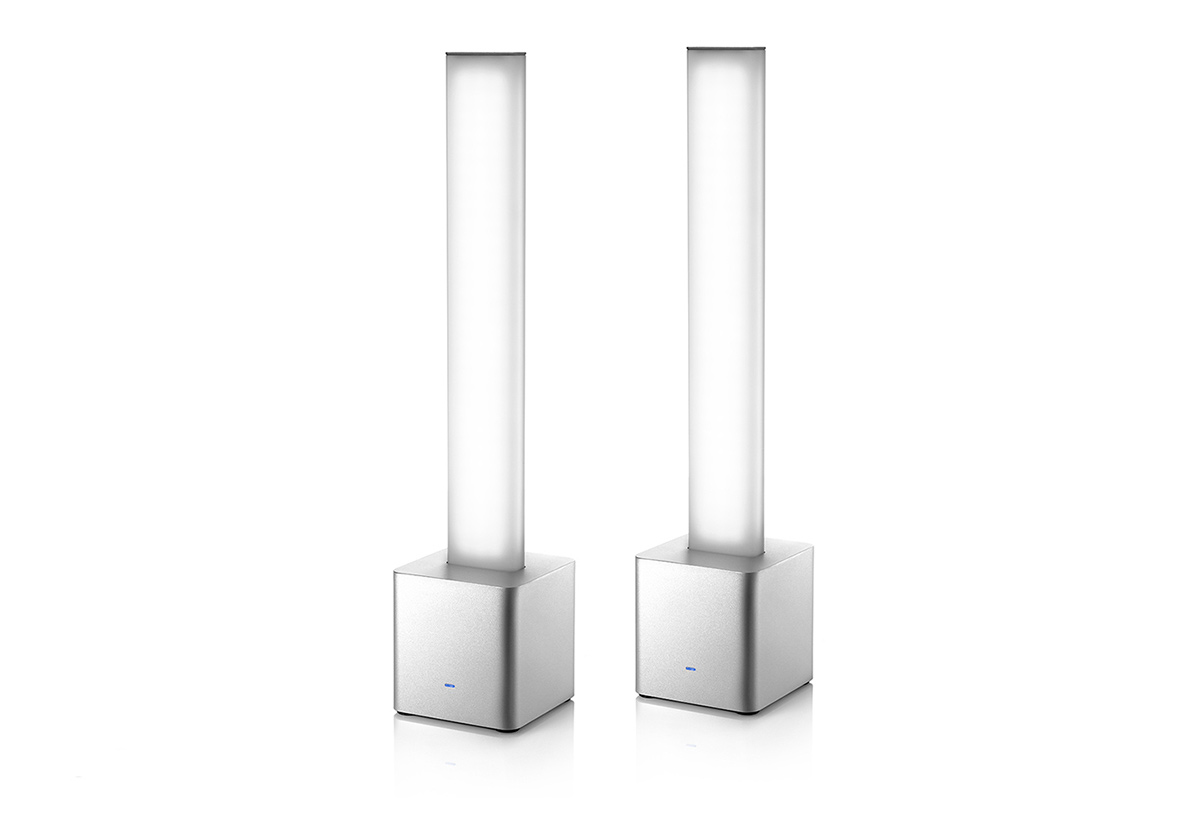 The Needlites retail at £350 which might seem steep at first. but offer a lot of cool functionality for that price tag. I mentioned in the introduction that if Apple made desk lamps, this is what they would be like. The two lamps have a beautiful brushed metal finish on reassuringly heavy bases. The tall LED lamps measures 350mm high and are capped with a branded chrome top. The overall look is very modern and the two sit perfectly each side of my Apple Mac, which is fantastic as this is where I spend most of my time. The base units have subtle front facing lights to let you know when they are on and use Bluetooth technology to connect to your mobile phone. underneath, I was particularly impressed with the little touches such as the cable tidy base and the expansive cable should you want to put them far apart.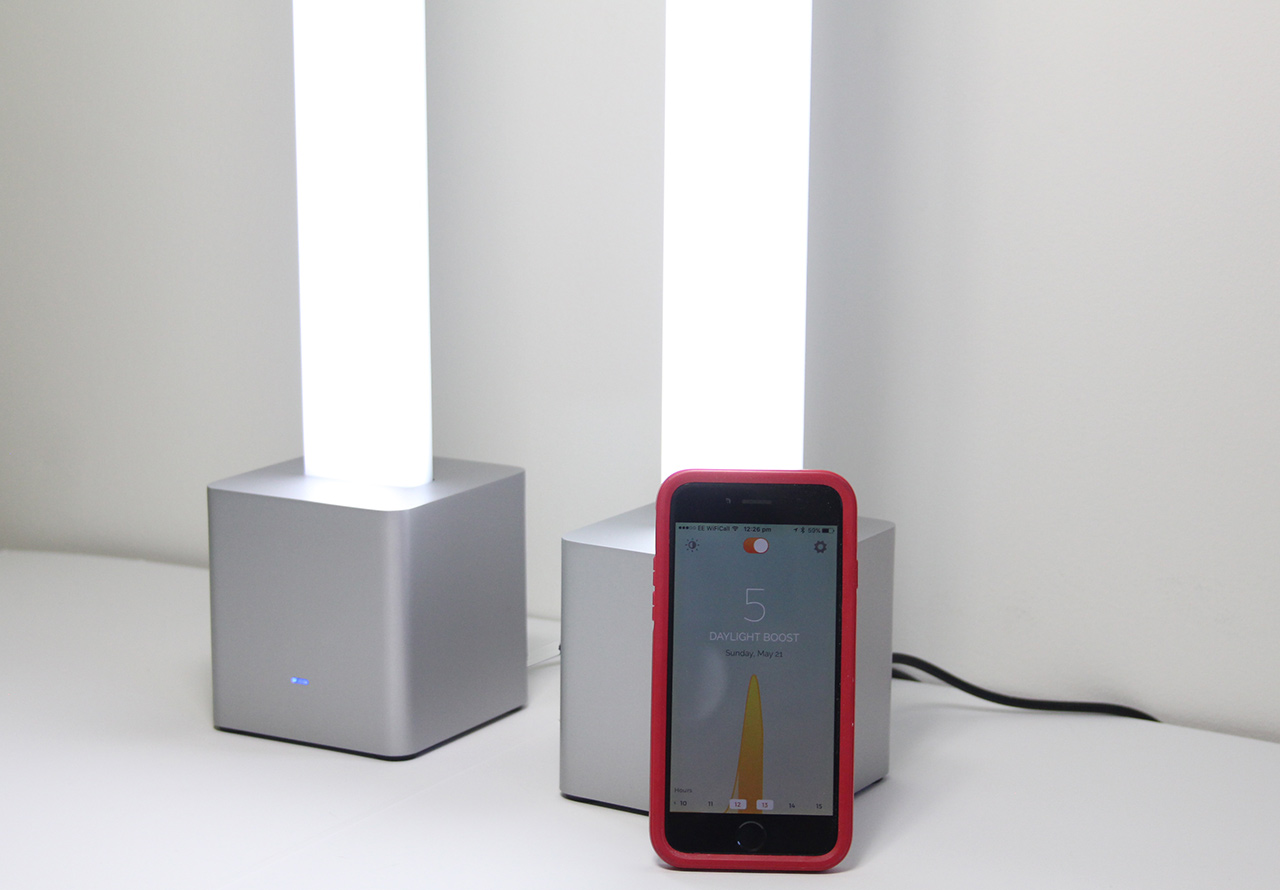 The Control at Your Finger Tips
The lights are turned on my simply touching the base and should you want to increase or decrease the light intensity, you only need to press and hold for a few seconds. For more accurate control, the Needlite come with a handy app. The accompanying app allows you to choose your exact light intensity, see graphs about you light intake, set sleep timers and enable the proximity sensor that turns the light on when you are close by.
For those who do not suffer any seasonal effects, the Needlite is also a great tool for self-improvement. In a recent field study from USA, the results indicated that employees working by a window have up to 15% increased productivity compared to colleagues further inside the building. [link] Similarly, in this article, it outlines that daylight improves your brain capacity, as well as your ability to focus, and memory [link].
Whilst the cost is justified by the build quality and the health benefits, it is sure to put some off. Similarly, the modern styling won't fit all types of homes and may stick out if placed in an old English mansion.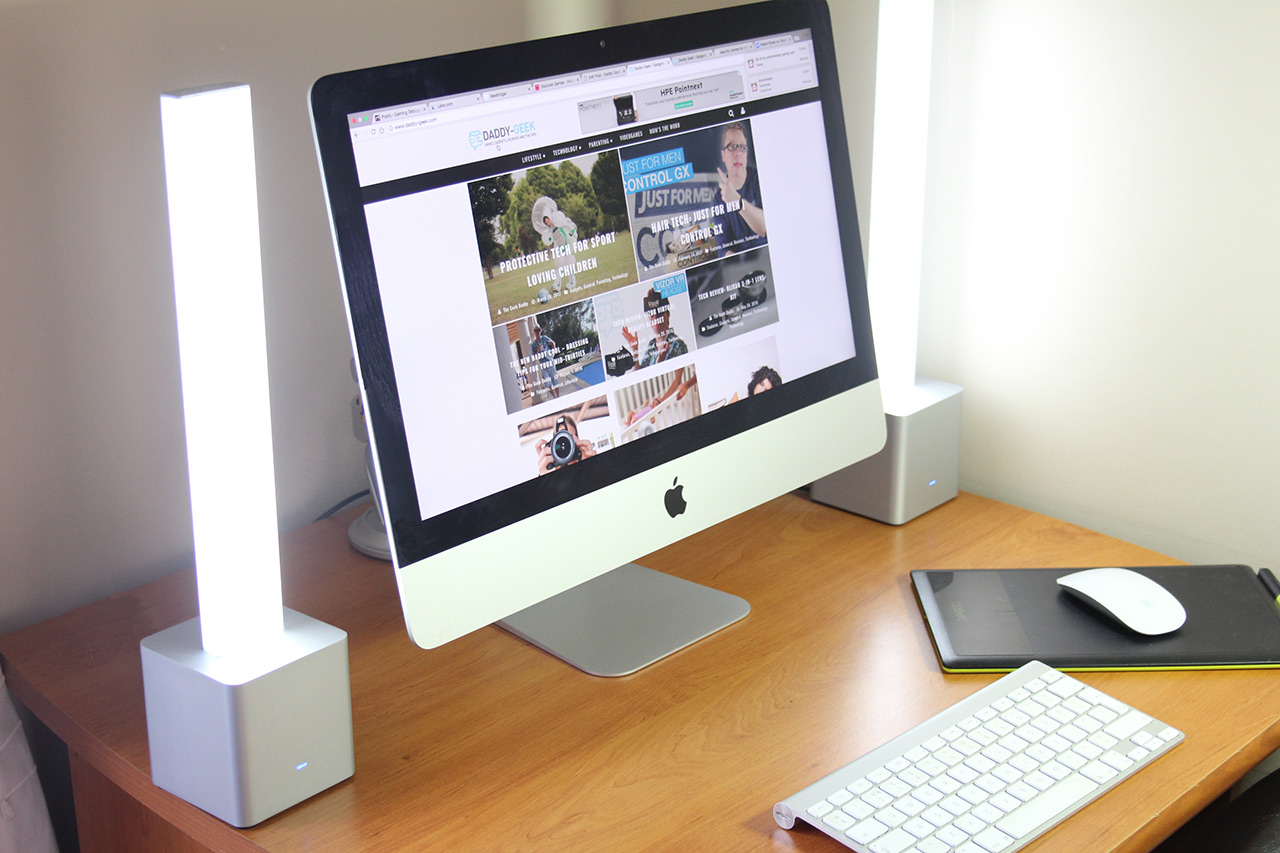 Overview
Overall, the Needlite desk lamps are a high-tech solution to seasonal effects, whilst offering an array of additional health benefits. The design is beautifully simple and would fit well on any modern desk. The light range is fantastic going from subtle ambient glow to near blinding white light. The mobile phone connectivity is a plus and allows for pinpoint control and monitoring of your light intake. The Needlite really is the next generation of desk lamps, with its low power consumption, sleek touch controls, mobile connectivity and physical health benefits, you'll wonder why all your lights are designed you make you feel happier and healthier.