I am so happy to be working with UFit at the moment, as I am fascinated with meal replacement solutions. I know it sounds geeky but it's true. Lunches annoy me, sandwiches can get boring quickly and when trying exciting new combinations (like cheese, pepperoni, and olive), the costs start to increase. I then went through a spate of hot meals that included microwavable meals, pot noodle/pasta variations and soups, but many were high in salt and fats, but low if all of the good stuff like protein and calcium. Then there was the two o'clock slow down, when a heavy lunch would reduce me into sleepy mess for about an hour. I wanted something to change and so I started looking at meal replacements.
I had seen people at the gym with their 'bulk up' powder drinks and muscle drinks, but never really considered it as a light meal or snack. However, after trying drinks like Slimfast, I realised that there were a number of similarities between the two. Then I discovered UFit.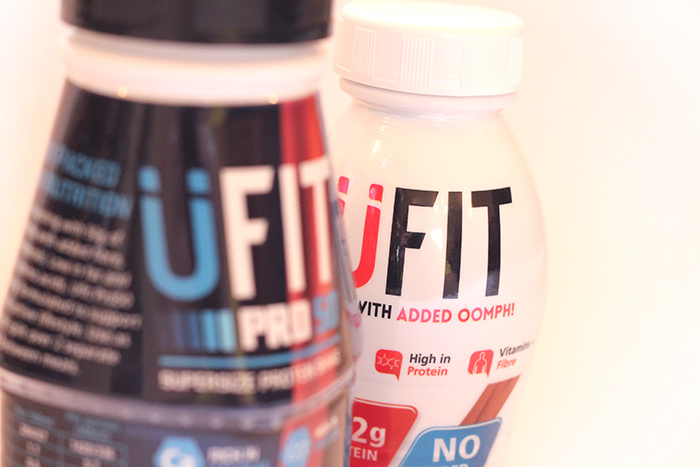 UFIT comes in two variations, UFIT classic and UFIT Pro. Both come in Chocolate and Strawberry flavours. Both flavours taste great, with a thick, reassuring consistency- therefore ensuring the drink is filling.
UFIT are essentially high protein nutrition drinks, specifically formulated to support active and healthy lifestyles. As I tend to cycle around 10 miles to work each (rain permitting) I considered my life to be semi-active. UFIT classic is bursting with 22g of protein and an array of added vitamins and minerals. For the more 'extreme exercisers' among us, the UFIT Pro contains a whopping 50g of protein and comes in a bigger 500g bottle. However, the screw top means a big bottle can be used throughout the day over two or three servings.
UFIT can be used as a diet aid or a healthy snack, as they are easy to just throw in you bag  and use as and when.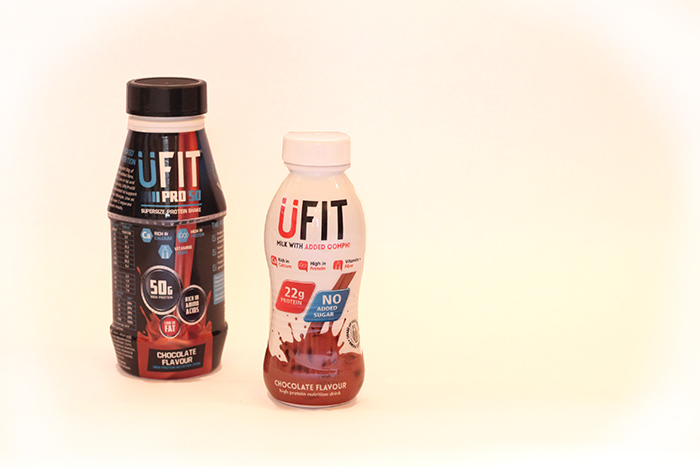 I have tried various diet drinks and meal replacement drinks over the years and UFIT is up there with the best of them. UFIT has more protein, calcium and less fat than Slimfast and works well when combined with my regular cycling.
Having been using UFIT for almost a month now I can already feel a difference. My appetite says I can eat a whole pizza, but surprisingly my stomach seems full at half that. Couple that with getting rid of my 2pm tiredness and I would say I have had a pleasant month thanks to UFIT.
UFit Competition
If you would like the opportunity to win a #UfitPower Pack, that consists of the foods packed with energy and fitness accessories in the photo below: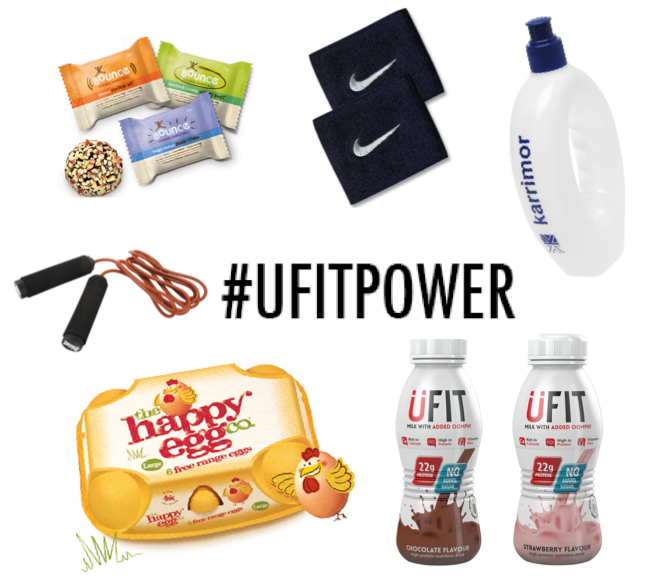 Happy egg co. eggs

Bounce Balls

Nike Wristbands

Karrimor Running Bottle

Lonsdale Leather Skipping Rope 

and of course our Ufit shakes! 
Please use the Rafflecopter entry form below:
*UK Entrants Only