When it comes to child-friendly video games this Christmas, you are spoilt for choice. Depending on the age and inclination of your child, there is myriad of different games across the different platforms. So whether you like the furious thumb action of Disney Infinity, waving a wand in Sofia the First or busting-a-groove on one of the Just Dance games, there is something for everyone. The following takes a look at the 'big three' consoles; the Xbox One, PS4 and Nintendo Wii U. Whilst some suggest that the Wii U is the best option for children the Xbox One and PS4 also offer numerous games for the younger audience.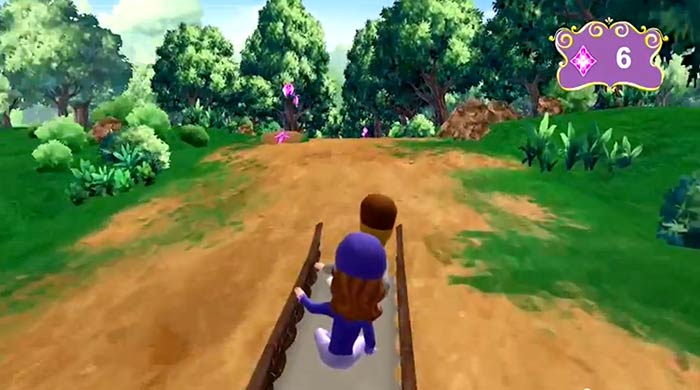 Age 3 – 5
Sofia The First / Jake and the Neverland Pirates | LeapTV
This Christmas, toddlers can enjoy their very own games console in the form of the LeapTV. The LeapTV by Leapfrog boasts over 100 educator-approved games that use a mix of controller, wand and motion control inputs. My current favourites have to be Sofia The First and Jake and the Neverland Pirates as they really take advantage of the different ways to play on the LeapTV. Players can use the tilt controller to use a sled in Sofia The First, or Steer a ship in Jake and the Neverland Pirates. The wand can be used as a sword or pointer and the camera puts the player into the game to clear leaves, pop bubbles or grab jewels. The games are simple and fun and a great introduction into video games.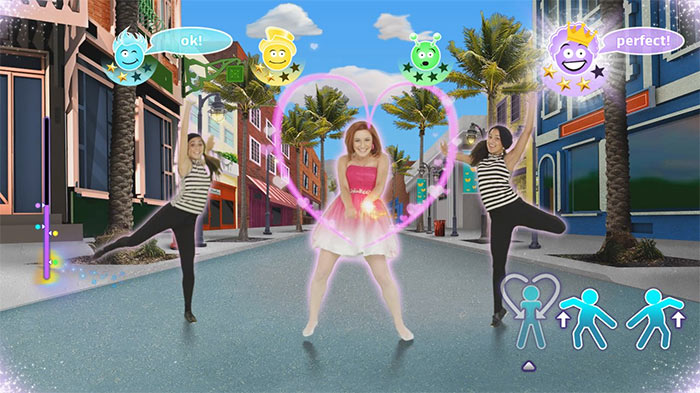 Just Dance Kids 2014 | Wii U
The Just Dance series has been distilled down into a simple and easy to use game just for the kids. With 30 tracks that range from simple nursery rhymes to popular hits from artists such as One Direction, there is something for everyone. All the dance routines are performed by real children and the various game modes means that players can either 'just dance', play the 'freeze and shake'' game or use the fitness tracker. What I loved about this game is the fact I could take the gamepad in the kitchen and do some chores whilst still managing what songs were played, how long the children spent on it and was able to pause when needed (when lunch was ready).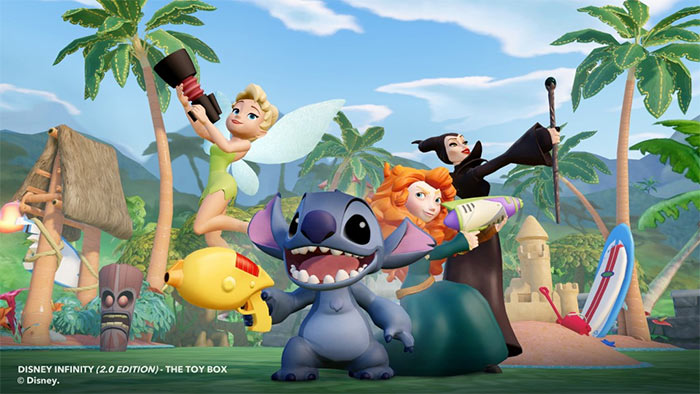 Age 5-8
Disney Infinity | Xbox One, PS4, Wii U
Be all your favourite Disney characters in one open world toy box, providing you have all the physical figures. Disney Infinity has two sides; an open world toy box, where you can build worlds and explore user created 'levels' and 'play sets' which are story driven games that come with certain characters.  I got Marvel Playset from Argos that includes three Marvel characters and a city under siege play set. The 3D control requires more advanced motor control and controller skills, but the freedom of movement means players can do as little or as much as they like without fear of failing.
I love collecting the different characters with my children, as they can be used in both the digital game or our own game when we unplug. The toys are well crafted, study and work across the platforms should your children play with others or change their console.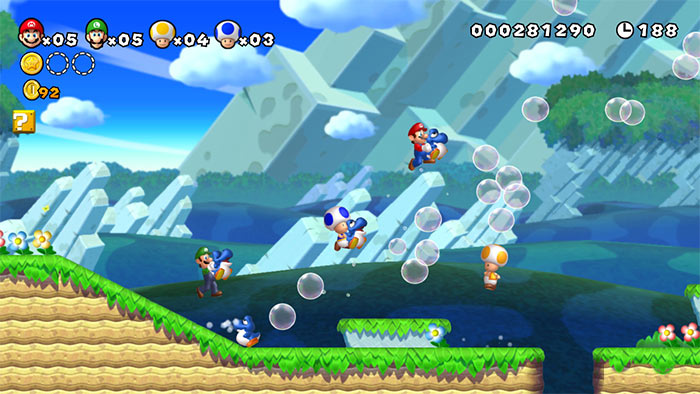 New Super Mario Bros. U | Wii U
The New Super Mario Bros. U is classic run-and-jump platform game that we all know and love. Players stomp on goombas, avoid spikes and fire pits whilst taking on Bowser and his minions. The violence is very mild with some cartoonish violence. The multiplayer means that parents and children can play together and plays a vital role in completing it.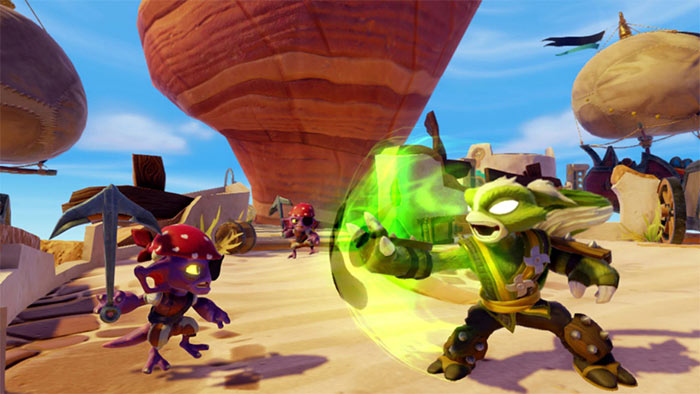 Age 8-10
Skylanders Swap Force | Xbox One, PS4, Wii U
Skylanders was the start of the 'physical toy/virtual game' cross-over generation and is the most successful title earning over $2 billion in its short history. Skylanders were quick to jump on all the next generation consoles and gave children a solid option right from the beginning. The physical figures look amazing and the game is a lot of fun to play. However, expect to see adverts for figures you do not have littered around the game as they play.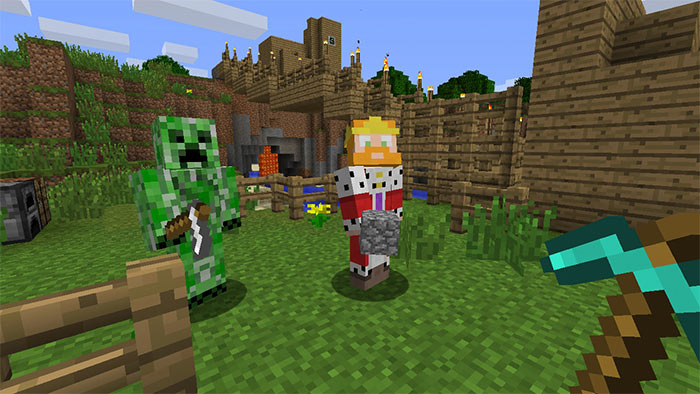 Minecraft | Xbox, PS4
Often described at 'digital Lego' Minecraft fosters creativity in children but is extremely addictive. The main 'game' is a sandbox with open online play. Players craft items and build whatever they want from simple homes to entire starships. The game has no story, but players will encounter aggressive monsters known as creeps that can be fought using swords and bows. A whole sub-culture has sprung up around this game leading to hundreds of thousands of YouTube channels, books, guides, articles and websites. Your child may become addicted, but I have seen children create some amazing structures using the tools offered by Minecraft.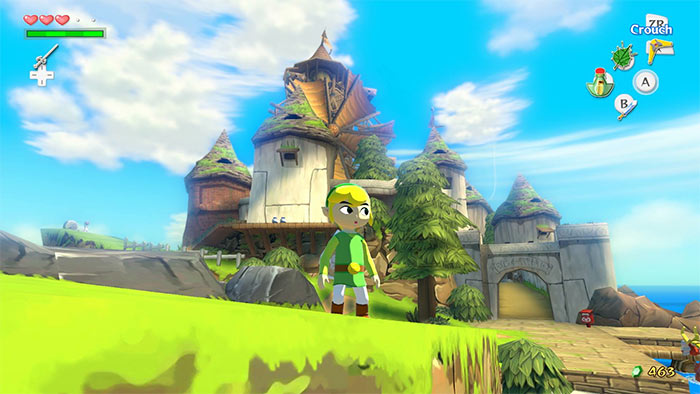 Age 10-12
The Legend of Zelda: The Wind Waker HD | Wii U
This Gamecube classic has been remastered for the Wii U. It tells an epic story across an array of different islands and is immensely fun. The game does include scenes of violence but it is portrayed bloodlessly, and in a cartoon manner. The game is huge and offers between 40-50 hours of play in total. This one is excellent value for those looking to make the high cost last a long time.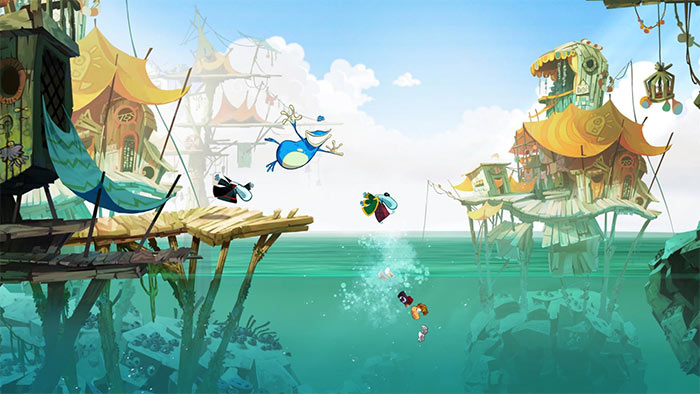 Rayman Legends | Xbox One, PS4, Wii U
Rayman mixes the simple platforming of Mario with the speed and pace of early Sonic the Hedgehog games. The level design is well thought out and the music-themed levels are one of the highlights of modern gaming. The game is so well balanced that it's easy to play but hard to master. It's constant feedback loop of rewards also means players constantly have a feeling of reward and progression.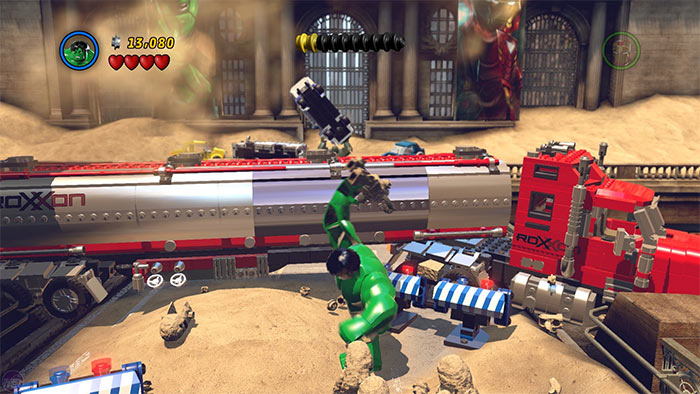 Age 13-15
The Lego Movie Video Game / LEGO Marvel Super Heroes | Xbox One, PS4, Wii U
The Lego games have been refined over the past decade and the latest crop are a lot of fun. If you allow your children to play superhero games with cartoon shooting, then this is a great title that shows their favourite superheroes as Lego characters. There is no blood, instead enemies burst into showers of lego pieces. The story is engaging, yet simple enough for children to follow and even when playing for short bursts, the game rewards players with additional characters and in-game currency that accuser over time. Fans of the Lego Movie will enjoy this open world adventure and whilst it doesn't have the same polish as its Marvel counterpart, it is still lots of fun with lots of iconic scenes from the movie.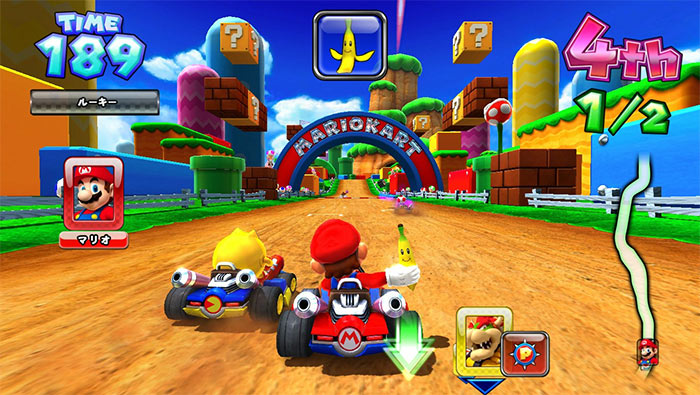 Mario Kart 8 | Wii U
Mario Kart 8 retains the crown of the most fun driving game on the market. With 30 characters to choose from and an array of tracks, that have been totally redesigned to take into consideration of the new anti-gravity feature. The game can be played online or split screen. Two player runs at a stunning 60 fps whereas four player is reduced to 30 fps yet still looks amazing. The customisation options are huge and the well placed speed boosts and power ups enable players to enjoy a satisfying comeback.
Finally…
Christmas is going to be awesome this year, as the array of games to choose from is fantastic. So whether you are introducing your children to the wonderful world of gaming, or just entertaining the family on the big day, the games outlined above are sure to entertain. For me, the holiday season is clearly dominated by the Nintendo Wii U and you can join me here, as I explore a world with my daughter in Disney Infinity or race my 84 year old Gran on Mario Kart 8 just before she passes out on the sofa. Then it's time for Grandma Buckaroo, but that is a whole other story…