I'm getting to that age where cycling is getting more and more appealing. Couple with apps such as Strava, which gameifys cycling it becomes more and more interesting. My office is now only 15km from home so is manageable cycle but in these dark cold winter evenings mean that I needed lights so after a bit of research I opted for Moon Lights.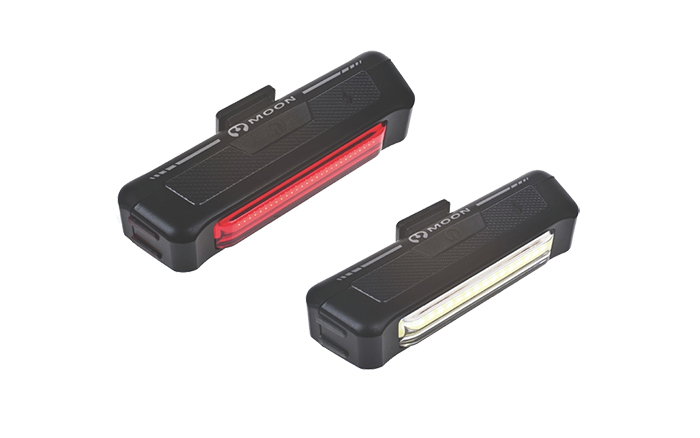 The moon lights by Moon are both compact and powerful. Each light comes with two modes and six settings. The modes are simply constant or blinking. The 'constant' setting have three variation of power or brightness and the 'blinking' setting has three speed variations.
The moon lights come with rubber band straps and plastic mounts with a clip for easy release. They are really easy to attach to your bike and slipping the lights on and off for charging is simple.
One of my favourite features of the moon lights is the USB charging mean there are no batteries required. I can easily cycle to work, plug my lights into my computer and have them fully charged and ready to go when I leave. The charge lasts around 2 hours which is three 45 minute rides for me over the course of three days but it may last longer if you use it for one continual session. Whilst I love the fact I do not need to add and remove batteries I think hardcore cyclists might need more battery life. But these people could quite easily buy a second set.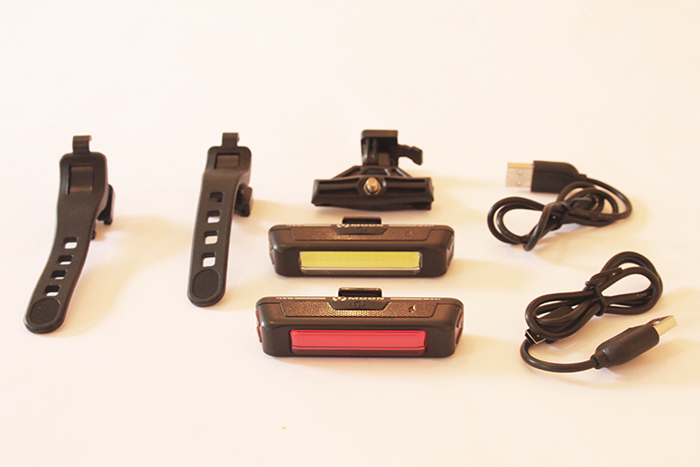 There size means they are easily stowed if needed and they also come in handy around the house. I discovered this after a light in the house had blown and I was able to hold the moonlight in my teeth and fix the fitting in the dark.
Overall, the moon lights from are fantastic. They cost between £30-50 for a single set of two and come in various colours. They are easy to install, use and charge but some long distance cyclists may need something that lasts a little longer. However, for the casual cyclist, these are ideal as they require minimal maintenance and super powerful in the dark. My journey home is through dark country lanes without streetlights, so throughout winter I really need good lights. If the moon lights didn't live up to the job I would have quickly replaced them, but credit where credits due, these Moon Lights never let me down once.