I was sat in the office one day, when a colleague sat down eating what I thought was pesto pasta with baby tomatoes. It looked delicious. Then she dropped the bomb by telling me that the spaghetti was 'spiralized' courgette. She then went on to say that vegetable spaghetti was her secret weapon for getting her kids to eat their vegetables… From that moment, I wanted one.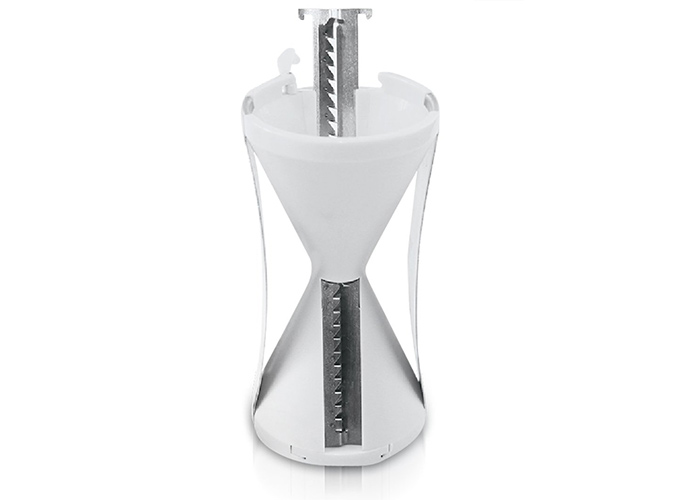 Until recently, the concept of creating healthier alternatives of popular dishes stopped at Quorn. After the revelation that I could make vegetable spaghetti quickly and easily, my mind began to race and I got very excited. My kids are generally fussy eaters, especially the little one. However, she likes spaghetti Bolognese and spaghetti Carbonara so I had a way in.
The Spiralizer 4-Blade Vegetable Spiral Slicer from Spiralizer is a handheld slicer is made from premium food-safe plastics and high grade stainless steel blades. It comes with four detachable blades, an easy cleaning brush, recipe book and an amazing lifetime warranty. Its small handheld design means that it is easily stored and the action is like using an oversized pencil sharper. Stick your vegetable in the end and after a few turns you have long strands of vegetables that are excellent for salads, starters and my personal favourite, vegetable spaghetti. I eat too many carbs, so this allows me to replace those high carb pasta or noodles with healthy & tasty vegetable equivalents.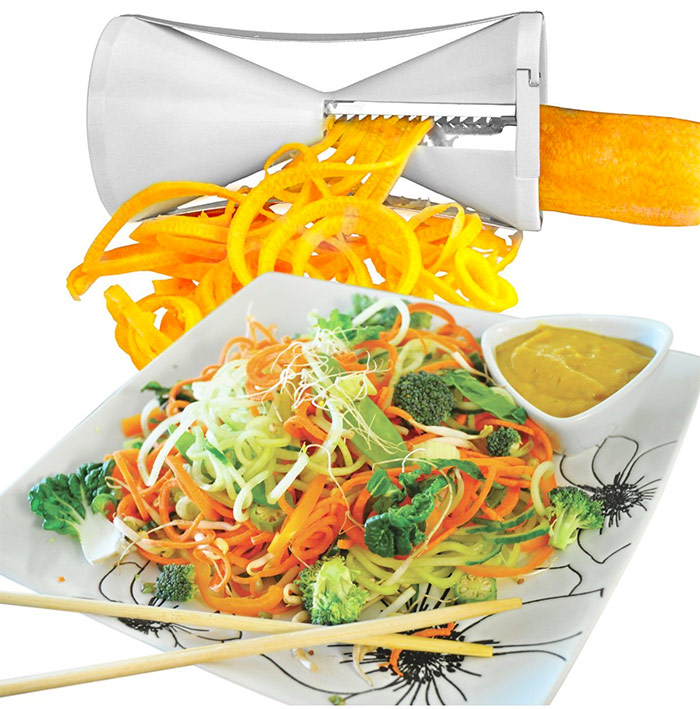 The costs around £15 and comes ready to use straight out of the box. You get a recipe book included if you buy it from Amazon, otherwise check out http://rejuvenatedforlife.com/20-awesome-spiralizer-recipes-to-try-today/ for 20 recipes to kick you off.
For adults, the Spiralizer is a great way to replay high carb dishes with a healthy alternative, my children, its a great way to expand the amount of vegetables they eat without them even realising.
[Video to follow soon]