Photostory 2014 Deluxe is a fantastic slideshow creation tool with over 100 transition effects, 500 pieces of music and sound effects and an array of useful tools to give it creative flair.
Going into this review my exceptions were pretty low, partly due to the cost and also being used to using the Adobe suite of tools. However, I was pleasantly surprised at the sheer wealth of options available to me. The interface was intuitive and I was able to quickly drag and drop photos and films to create both sideshows and movies. Many of the difficulties I faced could be easily sorted using their video guides and help area. However, for more complicated issues I noticed that telephone support was a payable extra.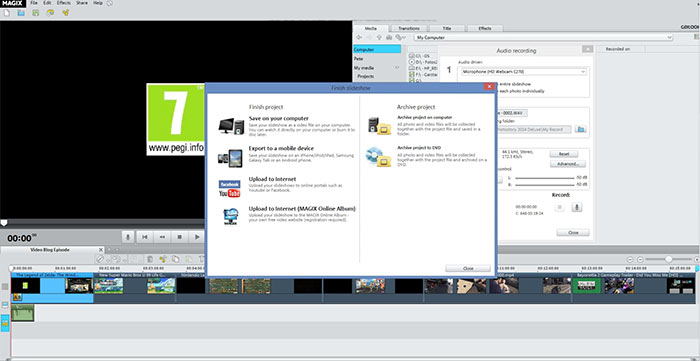 Specific slideshow effects under your control include camera pans, rotation, and zoom effects to name a few. As far as I could tell, there was no limit to the amount of images and clips you could use and 100+ transition effects means that you can experiment to get the right look for your project. These transitions enjoyed HD quality, 3D variations and even incorporated matching sounds to give your creation more life.
Photo Story 2014 Deluxe (PC)
is compatible with a slew of image and video file formats as well as a myriad of audio file formats. These clips and sounds can be tweaked and speeded up or slowed down as well as played in reverse.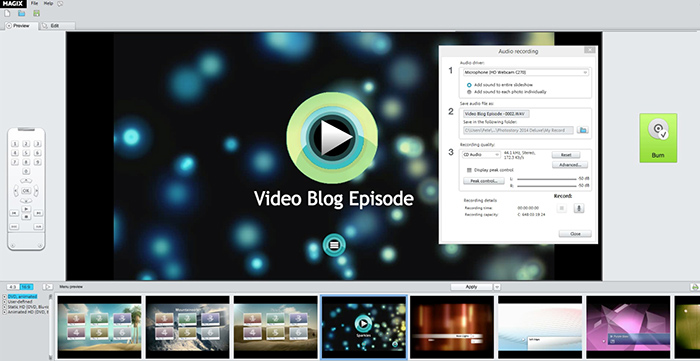 One of the biggest surprises from Photo story Deluxe  2014 is the additional programs it comes packaged with.  The software comes with a complete photo-editing program and a full music-editing program meaning you can edit out those wrinkles and blemishes and create engaging commentary to your slideshow or YouTube video.
This brings me onto the assortment of export options as users can publish finished projects to video CD's ,DVDs (with customisable menus), online sites such as YouTube and digital photo frames and netbooks (if anyone actually uses them anymore). It also exports in 4K meaning it is future proof for the next generation of video.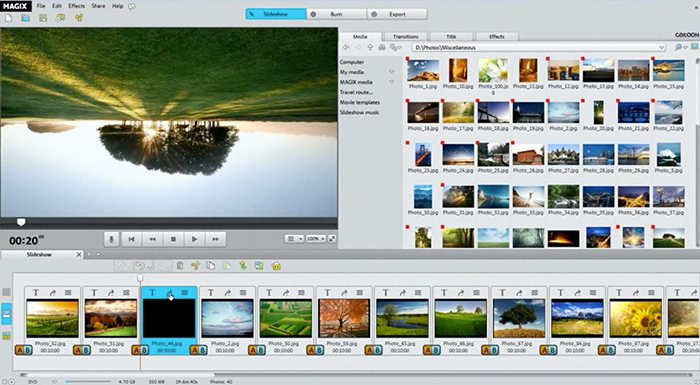 Photostory Deluxe 2014 takes a noticeably long time to download, and that is only after you get it to download. We had all sorts of trouble trying to download it even with a physical copy of the software in hand. We were eventually able to download it and after a long wait, were able to start using the software.
Photostory 2014 Deluxe is a smart choice for those looking to create eye-catching photo slideshows or simple videos because it blends a host of features with a variety of publishing options and at only £50 or $85, it's a steal. With the assorted features and additional editing and music software, it is easy to create fun, exciting and professional looking slideshows and home movies.