Prevention is better than a cure… I have a trail of smashed and cracked iPhones and tables in my wake and despite having gadget insurance; this is used only in an emergency. The best way to keep your precious gadget in perfect working order is to cover it.
I was lucky enough to be sent the Skinny Pro iPad mini cover from STM Bags. The Skinny Pro is a thin, sleek and most importantly protective cover for my iPad Mini and it also work on the Mini Retina.
From the outset the Skinny is the thinnest cover I have seen, using a hard backed polycarbonate lovingly lined with a suede interior that protects the iPad from scratches . The cover folds back to offer both typing and viewing positions and when open, it wakes up the device similar to the official Apple cover. The strap has its uses, but is a little lo-fi compared to the rest of the design.
My iPad Mini easily snapped into position and felt snug and secure and the cut out sections on the power jack, headphone socket, volume controls, power button and camera ensured there was no issues controlling the device.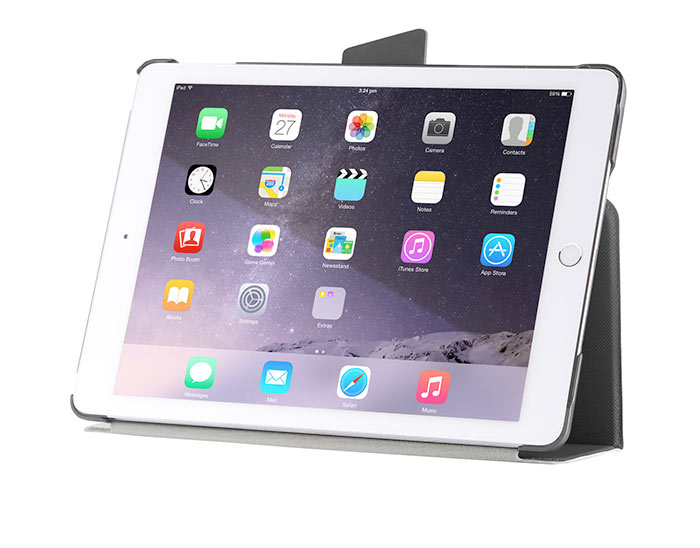 As the cover is so thin, it means it is also nice and light. Weighing in at only 0.2lbs/0.12kg it is one of the lightest on the market. It comes in four colours including black, red, blue and camouflage and whilst they are bright the general look may be considered 'plain' by some.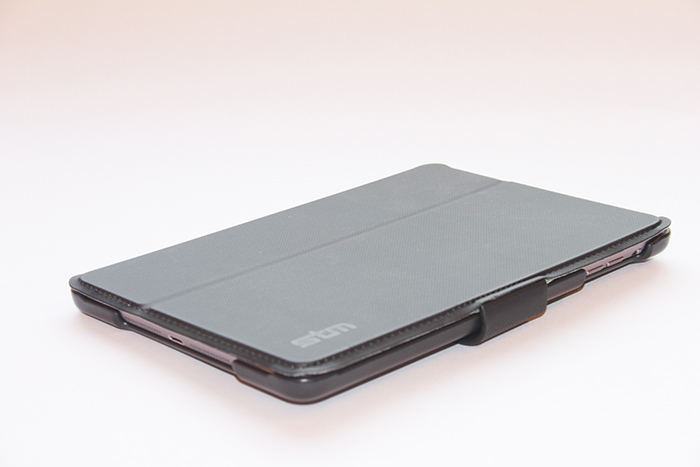 STM, the company behind this super slim case are an Australian company who's simple mission is to come up with comfortable, secure and stylish means of transporting our digital tech. STM are a legitimate company dedicated to the protection of laptops, tablets and phones. Check out their website at www.STMbags.com to not only see their range but also read about their philosophy and obvious passion.
STM Skinny Pro for Apple iPad Mini
cover retails for £35 or $50 but at the time of writing you could find it in the Black Friday Sale at Amazon for only £15 or $25.
We all know that iPhones and iPads crack and scratch pretty easily so if you are going to cover it, then the Skinny Pro should be a serious contender.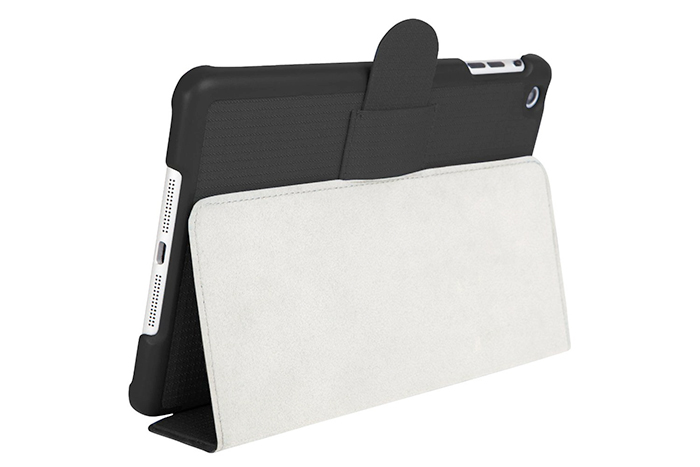 PROS
Instant on/off cover wakes and turns the device off to save battery life
Foldable front cover for both tying and viewing positions
Complete protection snap-on hard case with soft lining
Lightweight and slim
Easy to access device ports and control buttons
CONS
Pretty boring to look at
Strap is a little Lo-Fi