Being a reviewer of both technology and innovation I am lucky to be able to sample the latest gizmos and gadgets. I see the new ways designers solve problems and make life easier. However, it is not always tablets and smart watches, every so often I get a high-tech solution to low tech problem. I give you, ShoeEps, the future of shoe laces. The last major innovation in the world of shoe laces was when a man only know as 'Blaj' invented the aglet, which goes at the end of a shoe lace to stop it fraying and to make it easier to initially lace up your shoes. Future innovations in shoe lace technology are going to hit next year when Nike finally release their 2015 'Back to the Future' Power Lace. Sadly these shoes will cost more that the average person's car, so they are unlikely to be seen on the average foot any time soon.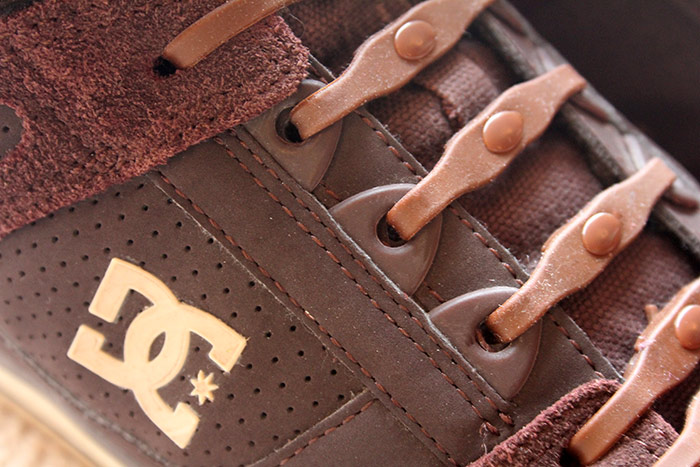 Power Laces Made Simple
Shoeps are power laces that are readily available right now and cost a fraction of their electronic brethren. In essence, Shoeps are elastic bands for your shoes. The are easy to thread in the holes of your shoes, tie up with ease and come in a range of both funky and conservative colours. Once threaded, you are good to go and you can forget about doing your shoe laces ever again.
I really wasn't expecting much from Shoeps in the beginning and adopted a 'if it ain't broke' mentality but I was truly amazed in the difference. Truth be told, my shoelaces were a bit of a pain as they constantly came undone due to nature of both the boot style (see above) and round laces (flat are better) but I know this isn't the case for most people. However, what Shoeps gave me was versatility, as now I could slip on my elasticacted shoes easily, making them much more accessible, whether it's going out for the night or just taking the bin out. Tasks that were previously reserved for Crocs or slippers were now open to me.
Another benefit was the comfort aspect. As shoe laces tend to uniformly pull one side of the shoe up close to the other, those of us with 'Pasty Feet' (feet that are wider than average) can feel constricted. Shoeps contour the shape of the foot meaning they are as snug as a bug in a rug.

In a nutshell
Overall, Shoeps are revolutionary. They turn any shoe into a slip on, neaten the appearance of the shoe can be customised to fit your tastes. This ease of use means that are great for young children all the way to the older generation who might have difficulty with laces. Shoeps are a really simple solution to the minor problems with shoe laces. I didn't think that shoe laces had problems until I tried Shoeps and now I see the future is here.
Available to buy in the UK from Gumbies.co.uk or Shoeps.co.uk