So your best mate is getting hitched? You've lost your forever drinking partner to the stresses of marriage but good luck to him. He will need it. So now you need to organise the best blow out weekend for him don't you? A well deserved toast to your friendship. Cheers!
You've decided to go camping. Groom's wishes. Now you just need some extra activities to fill up your time. I mean you can't just stay in the tent the whole weekend can you? Prove you're the man for the job. Make the weekend memorable.
How about a spot of whisky tasting? You all like your booze don't you? And there's no such thing as a sober stag. You can discover the art of its origins, taste a few different selections and pretend that you're mightily sophisticated and know what you're talking about. Your friends though know the truth. This is a great way to spend part of your stag experience. Those going will greatly appreciate the fun included as well as how relatively inexpensive it is.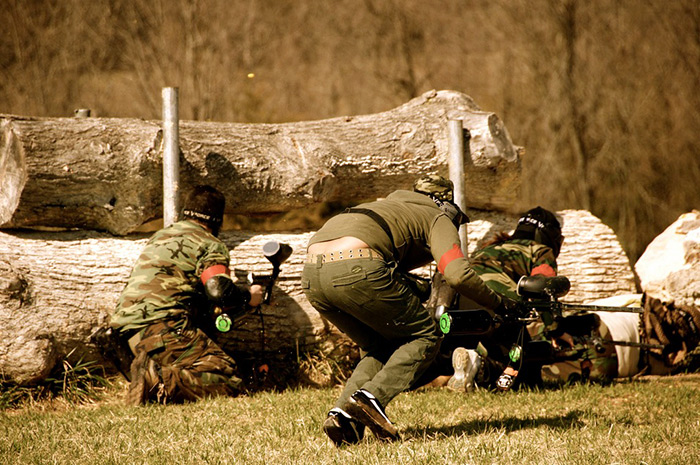 Alternatively, you could do a bit of team by team bonding and go paintballing. We've all heard of how fun it is but how many people have actually done it? Not a lot. Treat them to their first experience and what a setting to do it in; up in the spooky mountains. This is an activity that it's necessary to be social in and is great for those people that aren't part of the groom's close friendship group and need to get integrated. Furthermore, it's perfect in which to release some stress that's built up from the working week. Is there anything better than shooting a whole host of paint bullets at your boss?
Image from link
Bubble football is another activity that could stand out as a highlight of the stag do. You will have no better laughs than playing football with a difference and rolling around in your bubble football suits. No fouls in this game. You can do what you want. How about playing some British bulldog too? It will be something to talk about after the experience. Not only is it amazingly fun but it's also great for your body strength. Just make sure you aren't too hungover however or things could get a little messy!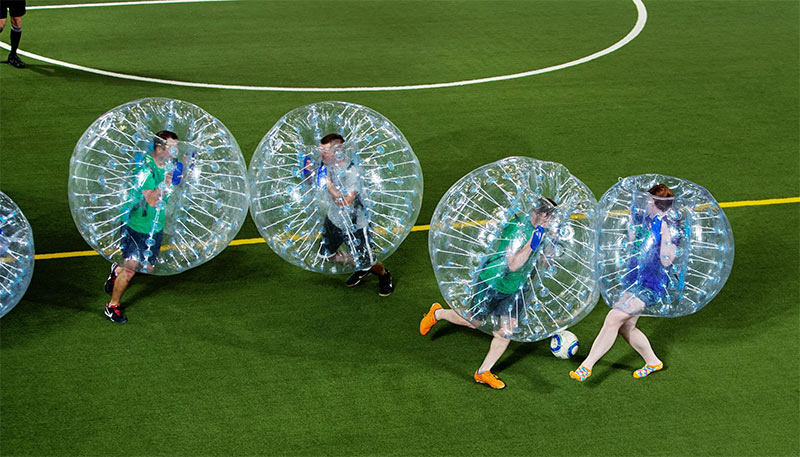 Finish the weekend off with a drinking game or poker in the pub with a few casual beers. You're tired out and we don't blame you one bit. You're all getting on too aren't you?
In the end however, you're with all your friends in one place and we appreciate your organisation of getting them all together and how difficult the process was. Your job is to celebrate the last days of freedom of your best mate and you're doing great. So whether you're paintballing or sitting round outside the tent and under the stars with a drink in hand, you're bound to make it that extra bit special.