While going camping with the kids for the first time is a great event that you'll never forget. But the stress is something that will stay with you for a long time too! The mud and rain might form a part of your experience too! Luckily there are ways to get by while being tech-savvy whatever the season! Here are some items that are indispensable on a jaunt into the woods.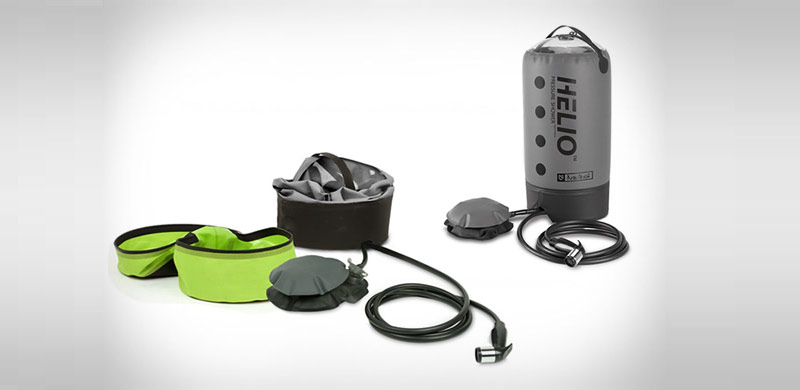 NEMO Helio Pressure Shower
Thanks to this, you won't need to feel like you haven't bathed for 56 years. As standard camp showers dribbling water over you with the pressure of a drunk rabbit, the foot pump that comes with the pressure shower lets you adjust the pressure to your needs. With a 5 to 7 minute shower time, you can get a good quality rinse in before doing anything! Not only this, but the shower is warm! You just fill up the black welded fabrcic tank and leave it out in the sun. Hey presto, you have a hot shower! Not only this, but you can use the nozzle to hose down your gear or do the dishes!

The main issue with carrying a torch in camping scenarios is the risk of damaging it in water. The Vultra Bright can be submerged up to 3 meters. The 800 lumen power will illuminate any darkened wood area and with SOS, Strobe and Beacon modes, it will serve you well in any emergency! So in the unlikely event that Bigfoot comes at you, you will see him coming from a mile off!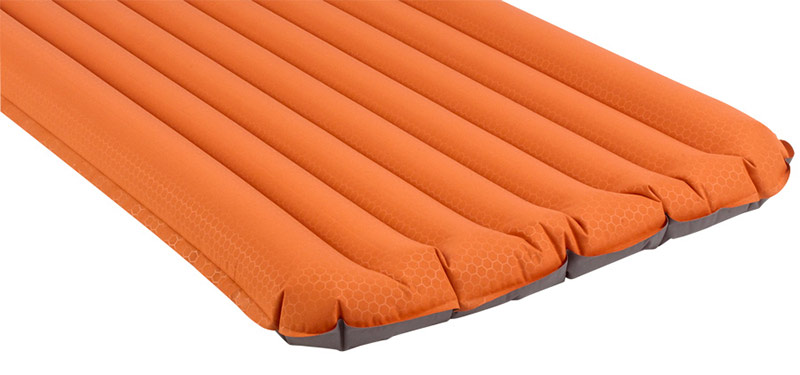 REI Incamp Insulated Airpad
What's the most frustrating part of camping? Blowing up an airpad and not having enough breath at the end of it? Don't waste your breath anymore. All you need to do is open the valve at the head. Then you pump with your hands for a quick and easy inflation. The three inch pad will keep you very comfy at night while the the PrimaLoft Infinity insulation will keep you cosy and warm. You can also clip it to another pad using the side buckles for a handy double bed, and there's a pillow already built in! Sleep well!
BioLite CampStove
Don't bother taking your fuel canister, this handy all in one gadget will cook your meals, charge your phone and even reduce your carbon footprint! All you need to do it get some twigs, pine cones or wood pellets and put them into the stove's fuel chamber. Light them up, and you're ready to go! No source of power anywhere? No problem! The stove's thermoelectric generator transfers heat to electricity to charge your gadgets via a USB port. There is also the optional Portable Grill to cook up to six sausages or four burgers with high, medium, or low temperature areas.
So if you're needing to keep comfy yet contemporary, get these in the back of the car and head out with the kids. You'll have a great time, with less of the stress!