It is quite unbelievable how fast the last three years of my life have moved. It seems only a moment ago that I was working full time as teacher and yet here I find myself preparing for Lucy's 3rd birthday.
We decided that this year would be the year to throw her a small family party, as now she is old enough to appreciate and understand the fun of a party without becoming overwhelmed. We have planned the party for this Saturday and we will be celebrating with  grandparents, great grandparents, cousins and godparents. I have to say that as the event has drawn closer the stress levels have begun to rise. Not only with the thought of catering for a reasonable number of people but also with making sure that I have got the presents right.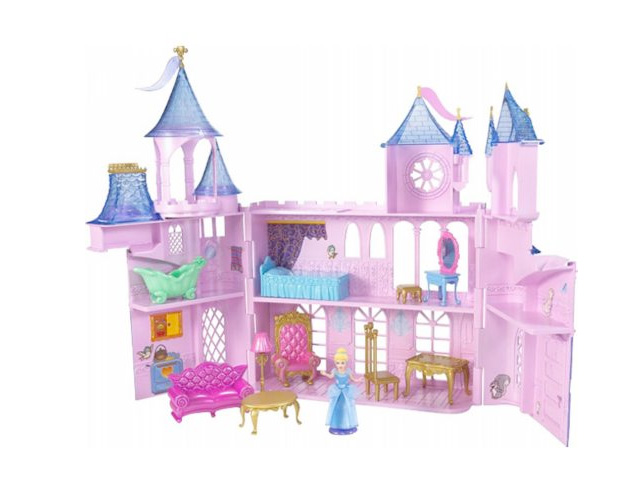 Lucy's love is Disney princesses and as such we have bought her a Cinderella castle to put all her 'favourite moments' princesses in. But the one thing that the princesses are missing are princes. We immediately thought of favourite moments princes but the are impossible to get on their own and pared with their princess can command a price of £40! A lot of money for a very small rubber doll. So we opted for the Bullyland princes who came in at a much more reasonable price. To add to this we bought some cutters for Playdoh and pajamas. Happy that we would have satisfied our toddlers every wish we sat back happy until A few days ago when she started asking for dresses of princesses and not just any dress but the Elsa dress from Frozen. So we began searching on the internet but it proved impossible, sold out in nearly every online store and leaving only a few which were priced up to £80. We have found however an Anna dress so here's hoping that this will be enough to put a smile on her face.
I am so excited for her birthday morning which we will be spending as a family before she will be off to nursery for a few hours and after a nap will be having cake with her grandparents, aunty, cousin and great grandma and opening yet more presents.
Birthdays have completely changed, the joy of birthdays is no longer found in celebrating our own but much more in the fun and joy of a birthday of your child- nothing beats it, except maybe Christmas Day!