It's that time of year again when we all get edited about the new iPhone.
The iPhone 6 and iPhone 6 Plus is now on general release starting at £539 and £619 respectively.
The new iPhone 6 enjoys a 4.7 inch Retina HD display with a 1334 x 750 resolution, giving it 38% more viewing area than the previous model iPhone 5s. The larger iPhone 6 Plus has a 5.5 inch Retina HD display with a massive 1920 x 1080 resolution, giving it 88% more viewing area than iPhone 5s.
Both phones feature: the Apple-designed A8 chip with second generation 64-bit desktop-class architecture for fast performance and power efficiency; advanced iSight and FaceTime HD cameras; ultrafast wireless technologies; and Apple Pay, an easier way to simply and securely make payments with just the touch of a finger.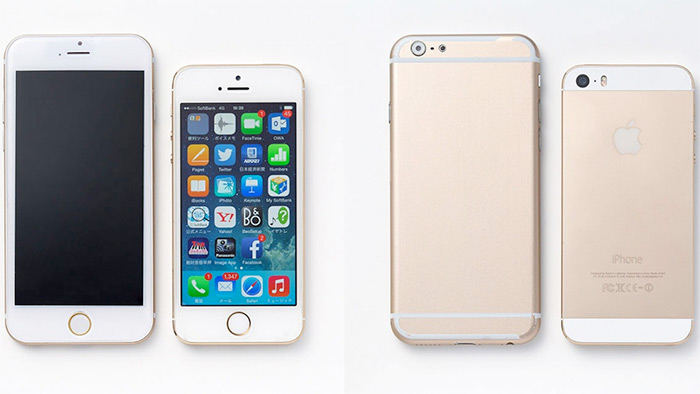 iOS 8 is also standard on both phones.
"iPhone 6 and iPhone 6 Plus are the biggest advancements in iPhone history," said Tim Cook, Apple's CEO. "The iPhone is the most loved smartphone in the world with the highest customer satisfaction in the industry and we are making it much better in every way. Only Apple can combine the best hardware, software and services at this unprecedented level and we think customers are going to love it."
With the new A8 chip in partnership with Metal, a new graphics technology in iOS 8, developers have been promised amazing performance in line with that of console-class 3D games.
The new iPhone 6 comes in Gold, silver and space grey and will be available in 16GB, 64GB and 128GB versions. The iPhone 5S also receives a price cut.
The Apple Watch was also revealed, but won't be released until early 2015. Check the first official video of the device below.