If you are a golf enthusiast, you need to enjoy a golf holiday at some point in your life. Normal holidays are great, and there is nothing like enjoying the sun, sea and sand with the family. But, sometimes you need to take a break from family life. When you get the time, you need to spend it wisely or else it is a waste. After all, this kind of scenario does not occur very often.
To enjoy your golf holiday, you need to make sure that you cover every single base. Only then can you be sure that the trip won't be a disaster. If you don't know where to start, here are a few pointers. The list below is by no means an exhaustive one, but it is a good place to start.
Choose A Strategic Base
Golf is the main feature of the holiday, as the name suggests. Still, that doesn't mean you are going to spend all of your time with a club in your hand. You should get off the course and enjoy some of the local sites and attractions. However, you can't do that if you are miles away from civilization. The last thing you want to do is take a thirty-minute bus ride into town or pay for a taxi. To make sure this doesn't happen, you need to book a central base. Try and find accommodation that is close to the course as well as close to the action.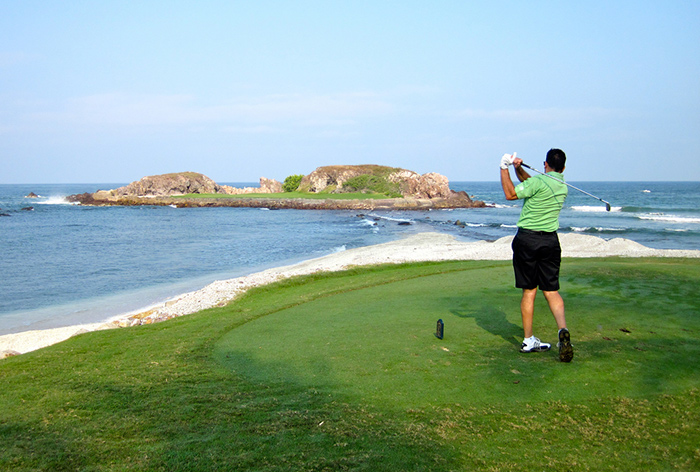 Pick A Good Destination
The question you need to answer is 'where should I go?' There are thousands of courses around the world, and you could choose any. To make your life easier, do a bit of research on the best courses nearby. To begin with, you don't want to travel thousands of miles just to play golf. Plus, they tend to be the most expensive holidays. Go to a destination that has a good track record when it comes to golf, and also has good extracurricular activities. Scotland, for example, has an array of courses and good nightlife.
Book Early
Most golf holidays are expensive. It is the one reason so many dads don't get to turn their pipedream into a reality. Price shouldn't be an issue, and it doesn't have to be if you book early. Golf holidays are just like conventional holidays – the earlier you book, the cheaper the cost. If you know you are going well in advance, don't be afraid to put down your deposit. The people that wait until the last minute are the ones that pay an extortionate fee. Do you want to be that person? No, no one does!
Spread The Word
A great golf holiday depends on the people that you invite. The thought of playing golf for two weeks is nice, but it is boring if you do it alone. You want the banter and the camaraderie of a lad's holiday without all of the debauchery and heavy drinking. A word of warning – choose your invitees wisely. One bad choice could ruin the whole trip. Try and stick to the people that enjoy playing golf. Otherwise, you will end up with people moaning that they want a change.
Take Enough Cash
The expenses may be paid, but you still need a little bit of cash just in case. After all, you never know when the worst will occur. A little extra is always a good backup plan just in case you find yourself in a tricky situation. The aim is to make the holiday as cheap as possible when you land. But, you should always be prepared. With that in mind, activate your credit card for purchases abroad.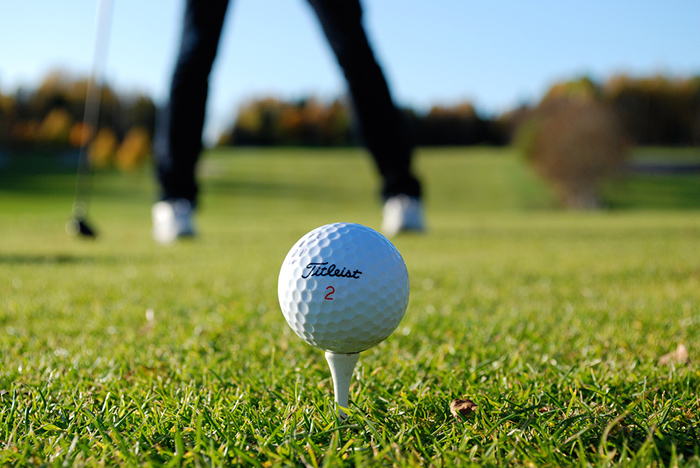 Practice Makes Perfect
Yes, it is a holiday. However, you are going to play golf and to compete. This could be your one opportunity to play on a world-class course, and you want to be at your best. Otherwise, the opportunity could slip through your fingers. A few practice rounds will do you a world of good because it will maintain your swing. You may also want to read up on a few techniques that could improve your game. Just go to At The Tee and can read all about the latest techniques that will keep you on the fairway. You may be on holiday, but there is no excuse for spending most of your time in the sand! Check it out and you won't regret it.
Stick To The Rules And Regulations
The sun is beating down, the golf is good, the beer is flowing, but that is not always a good thing. Having a good time is paramount to the vacation, yet you shouldn't go overboard. Everyone gets excited from time to time, and that is when silly things happen. Whatever you are doing, you shouldn't break the rules and regulations of the club. For starters, it is not nice to the people that run the course and the other golfers. Secondly, you may get expelled from the club for not adhering to the rules. The last thing you want is to have to come home early because you were a naughty boy.
Relax
Golf is a stressful game, and it can get on top of the best players. Just ask Tiger Woods. Still, you shouldn't let the game get in the way of a great experience. Even if you spend the majority of your time in the rough, keep in mind that you on holiday. If anything, you can take away the fact that it is a great experience and one that you would love to try again. Then, you may return and take everyone's money. Relaxing is also a good way to loosen up and to play your best golf. Stress affects the swing and your body position. By being happy and calm, you can deliver the swing in a nice, straight line. And, you can get your hips through the ball.
A golfing holiday is a great experience. And, with these tips, it is about to get even better.