Let's face it. There are plenty of cars out there that are more than suitable for families. The thing is, most people seem to buy the same models. Sure, they might be suitable for many households. But, if you're a parent that wants something fun to drive, there's no point following the crowd. Instead, you've got to stand out from it!
One car, in particular, that can help you to do that is the Audi Q3 RS. It's a beautiful piece of German engineering that boasts two advantages. The first is that it's a capable people-moving machine. And, the second is that it's got a high-performance powerplant with plenty of gadgets to play with!
Let me talk you through the features of the Audi Q3 RS. If by the end of this review, you don't want one, I'm not sure if there's going to be a better car out there for you!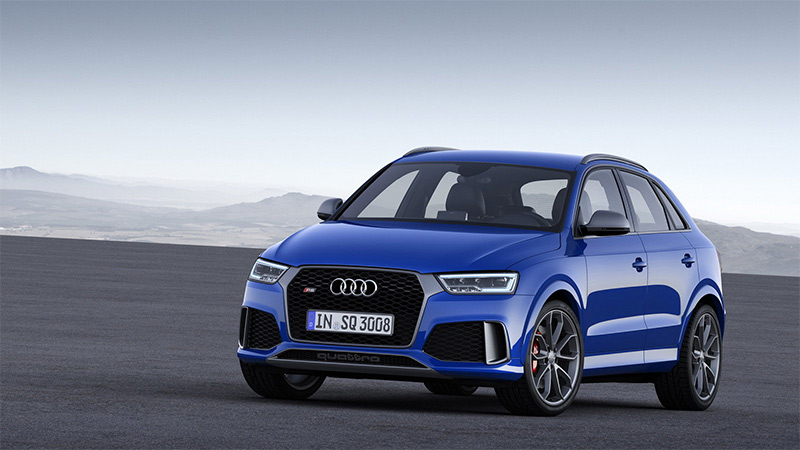 Twenty valves that pack a punch
Powering the Audi Q3 RS is a 2.5 20-valve engine. Boasting 305 horsepower out of the factory, the Q3 will get you from 0-60 mph in just five seconds flat! It has a top speed of 155 mph and CO2 emissions of 206 g/km.
Buyers interested in the Audi Q3 RS should note the engine only comes with a 7-speed DSG gearbox. Still, you can shift the car up and down gears like a manual if you're bored of the automatic mode.
It's not as expensive as you might think
Yes, the engine fitted to the Q3 RS isn't the most frugal in the Audi lineup. But, the emphasis on the RS is performance – not pure fuel economy. Still, it might please you to know that the fuel economy isn't that bad at 32 MPG combined.
For some people, buying the car might be a bit out of their league. If you really want this model, it's worth looking at the secondhand car market. Look online at dealers like Saxton 4×4 and you'll usually find a good deal. Even models that are just six months old can be a few grand cheaper.
You might be wondering why Audi has only fitted the DSG transmission to the RS. The answer is simple: performance and economics.
Today's DSGs are electronically sophisticated devices. They ensure that you get the best performance while keeping fuel usage low. Even the best manual transmissions out there can't make such promises. Why do you think marques like BMW mainly sell automatic models?
It's spacious, comfortable and full of tech
Last, but not least, your family will love getting driven around in the Audi Q3 RS. First of all, it features quality leather upholstery. Second, the 10-speaker infotainment system makes listening to music an enjoyable experience. And, third, dual-zone climate control keeps temperatures at a comfortable level.
If you buy a new model, you can get some other cool features as optional extras. For example, a BOSE 14-speaker infotainment system is available. It even boasts Google Earth and Street View capabilities!
For daddy geeks looking for something fun to drive, you can't get much better than the Audi Q3 RS!