Let's face it. When you've got one or more children in tow, you won't have much time to devote to "geeking up" your car. Especially if you've got babies or toddlers to look after! The thing is, some geeky gadgets could help both you and your offspring have a better time on the road.
The aim of any car journey with youngsters is to make it to the destination with as little stress as possible. The sad truth is that doesn't always happen. Kids can easily get bored, upset or angry. And when you're behind the wheel, there isn't much you can do to improve things.
Main Image Source
But, the good news is some gadgets can help keep your kids occupied and subdued enough. Here are some of 2016's best gadgets all dads should have in their cars: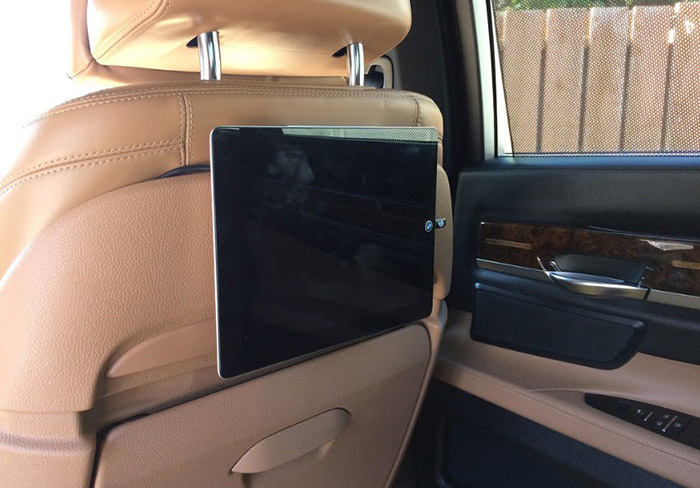 iPad mount for seats
It's hard to keep your kids separate from tech gadgets like the Apple iPad these days. There is much debate about whether children should have access to such technology or not. To be honest, the iPad is a useful tool for kids. It helps them to expand their creative skills and learn new concepts.
In my opinion, it's much better than allowing them to sit in front of a TV for long periods. When going on long trips, monotony can soon set in for kids. Let's face it. There's only so much singing you can do with your kids before you start to lose your voice!
The Apple iPad can get set up to allow children only to have access to certain types of content. You could "lock it down" so they can only access certain child-friendly apps. When you're in the car, it makes sense to mount the iPad to the rear of the front seat.
That way, there's no danger of it flying off from their laps. Plus, it also means there's a lower chance of food or liquids damaging it during your travels!

Tyre pressure monitoring system
Here is a gadget that is really only useful for dads rather than their children. A tyre pressure monitoring system comes as standard on all new cars today. But, if you drive an older vehicle, the chances are high that it won't have one.
Having a blowout while driving is every parent's worst nightmare. One way to avoid that happening is by keeping an eye on your tyres. A TPMS can get used on cheap car tyres or expensive ones. It makes no difference. It's a practical way to get alerted to one or more tyres that always seem to lose a lot of pressure.
Should that happen, you'll have prior warning that something's amiss with your rubber. And you can get the problem sorted before a dangerous blowout situation occurs.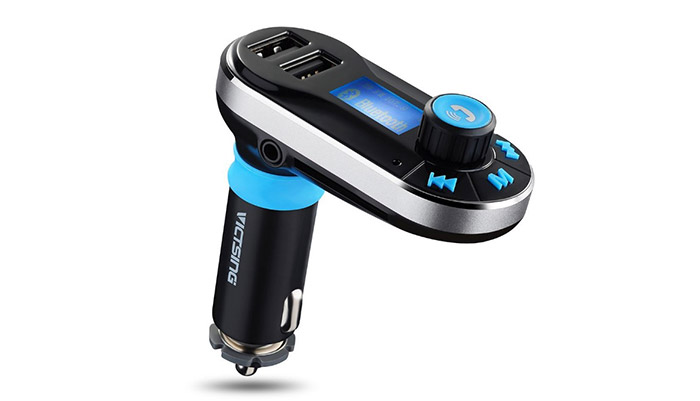 Bluetooth FM radio transmitter/Speaker
Most new cars have Bluetooth as standard. That means you can stream music from your smartphone, amongst other things. But, the cost of getting a new car stereo for an older vehicle can be quite expensive.
There is one good solution to that problem: a Bluetooth FM radio transmitter! All you do is plug it into your 12v socket in the centre console. You then select the radio station that the device is transmitting. Now you can listen to music from your mobile device!
While it's a useful gadget for you, it's also a brilliant idea for your kids too. If they're singing along to an app on their iPad, they can listen to the music through the car's speakers. That's because the Apple iPad offers Bluetooth connectivity, of course. 
For those wanting to keep the kids music and movies in the back, you can use Bluetooth Speakers to stream the audio from their iPads and keep the sound near them allowing you to follow the instructions of the Sat Nav.
I hope these gadget ideas will come in useful for all you dads out there!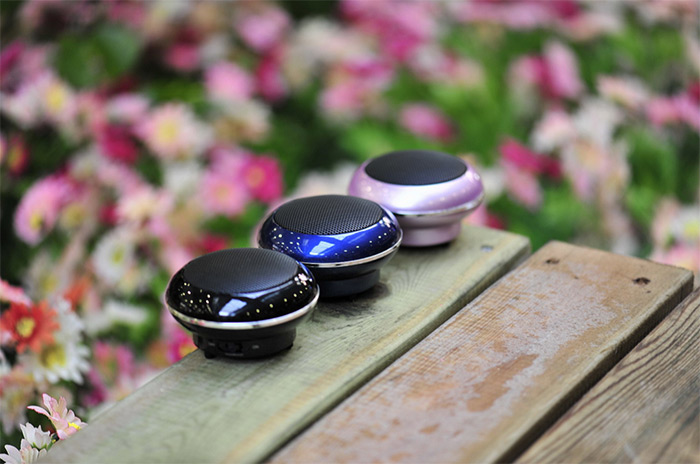 Main Image Source