Our daughters were born eighteen months apart. Our eldest is now 3, but when we were expecting our second daughter a double buggy suddenly became a necessity, and it turns out it is still one of the best buys and most used items in the house.
When we began looking for a double buggy our wishlist consisted of:
Relatively inexpensive
Fitted in our boot
Fitted through the front door
Comfortable ride for our two girls
It was amazing how difficult it was to find.
We had immediately dismissed a huge range of double buggies that included those that sat one child behind the other. We did not want to crowbar either child into a back seat ride that would leave them with nothing to look at but the back of a seat. We wanted them to be able to see each other. So this narrowed our search considerably to side by side buggies.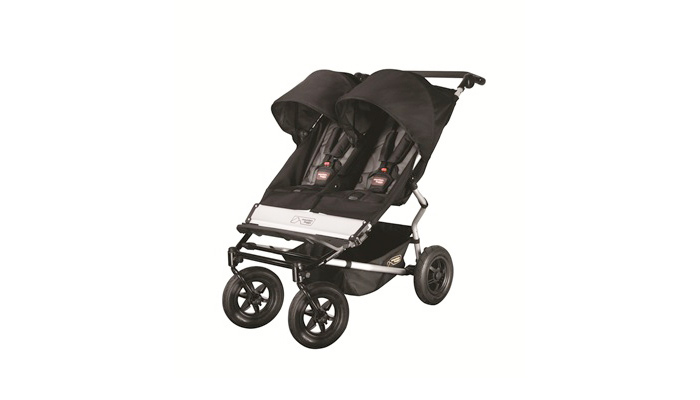 This was not our first pram/buggy purchase. For our first born we chose a Mamas and Papas Primo Viaggo. But we accepted that there was no reasonable way to reuse this or the car seat and decided to start from scratch.
Many of the side by sides we looked at initially were collapsible and the best that we found was the Silver Cross Pop Duo Twin. It came in at a reasonable £275 and was suitable for newborns. It was light and fitted in the boot with no problem. It did not however fit through our standard width front door. It was at this point that we realised that this was going to be the real problem. We looked longingly at the bugaboo but before we even found out if it could fit through the door we were put off by the £1000 price tag.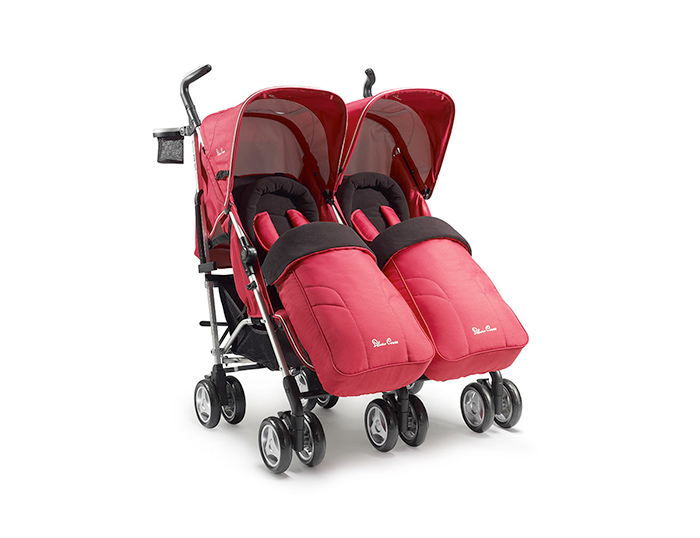 After a considerable search the only buggy that fitted our focus boot and through our front door was the Mountain Buggy Duet. And I have to say it is brilliant. It can hold a Maxi Cosi car seat and has a carrycot that can be removed for newborns and then it transfers into a side by side double buggy that is used everyday by my family. It is light to push, easy to maneuver and makes it round most shops with ease. It costs £428 for the basic set up from Kiddicare. The travel cot and car seat adapters are extra but well worth the money.
I would wholeheartedly recommend it to anyone.