When you have kids, often you have to readjust many things in your life, especially when it comes to your home. This is necessary because kids tend to be curious, full of energy and always on the move, so ensuring the house is as safe as possible is key. There are numerous ways that you can make your home safe and eliminate hazards and risks, and most require that you put yourself in the mind of a child and think about all of the things they could get up to. In case you have growing toddlers or kids with a little too much energy, you're going to find a few tips on making your house child-friendly below.
Baby Proof the House
If you happen to have relatively young kids, babyproofing your house is one of the best ways to make it child-friendly. This usually requires that you look around the house for any potential safety hazards and find a solution to reduce the risk of any accidents happening. Some tips for proofing your home include investing in baby locks, ensuring cleaning products are in the cupboards, buying a baby gate if you have stairs, and keeping remotes out of reach because of the batteries. Ideally, their age determines the risk but go down to their level and see what risks can be mitigated.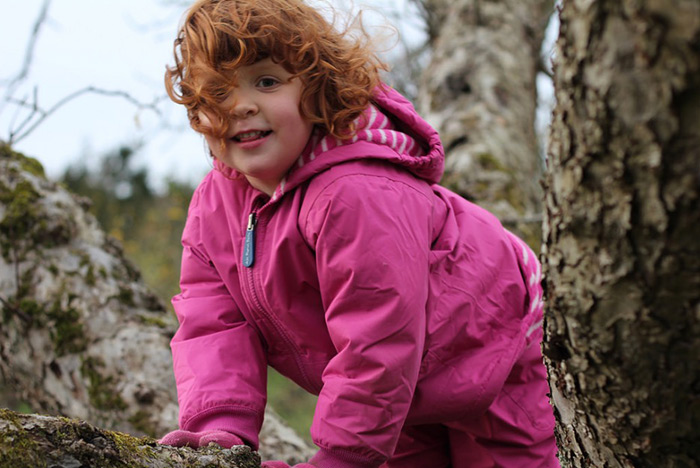 Consider Building a Treehouse
Another way you can make your home child-friendly if you have the money is by creating a treehouse. This is something you likely read about growing up and is something that your kids may love. It's a chance for you to give them a personal playroom that is child-friendly and away from the many things you have inside your home. You can fill it with their favourite toys and ensure it's spacious enough for them to zoom around in all day. Adding a treehouse could also potentially add value to your home. For those curious about what the present value of your home is, search the phrase 'increased value of my house' in your search engine, and use one of the platforms to calculate the value for you.
Build More Shelves
One of the things that kids are often good at is touching everything but their toys. In light of this, it's a good idea to try and build more shelves and put your valuables as well as potentially dangerous items away. You might want to add things like decorations, glass vases, sharp objects, and any other thing that could be dangerous to the shelves. By doing this, you should have rest of mind knowing your favourite items, as well as ones that could be harmful to your kids, are far away. Some shelving ideas that you could consider include wall-to-wall shelving, creating a room divider, using box shelves, installing sliding panels, or choosing flexible modular units. This should give you more than enough room for your items and don't forget to ensure they're high up and hard for the kids to reach.
Making your house one that is suitable for kids usually requires minor or major adjustments depending on the number of hazards your home has. It is imperative, however, that you take the time out to make your house one that kids enjoy playing as well as one that's safe. By doing so, you should have rest of mind knowing your kids are safe from danger.