As the head of the household, it is important that you are always on the lookout for opportunities to enhance your home. You should make it your mission to create the perfect living space for all of your loved ones to enjoy. During this process, one of the most important areas for you to focus on is your family garden, as this is an excellent area for you and your little ones to run riot. It could also be the perfect place for you to share meaningful bonding moments that bring your whole brood closer together. If you are eager to get started, you will need to work your way through the following four tips.  
Find a DIY project to enjoy
Firstly, you will need to find a DIY project to enjoy. Not only is this a fantastic way for you to add a personal touch to your family garden, but DIY could also be an excellent way for you to spend your free time. Whenever you are stressed out by the demands of daily life, you will be able to escape to your backyard and your favourite creative pastime. If you are wondering where to begin, you should try your hand at a DIY bird bath. Just think how impressed your little ones will be if you manage to pull this project off!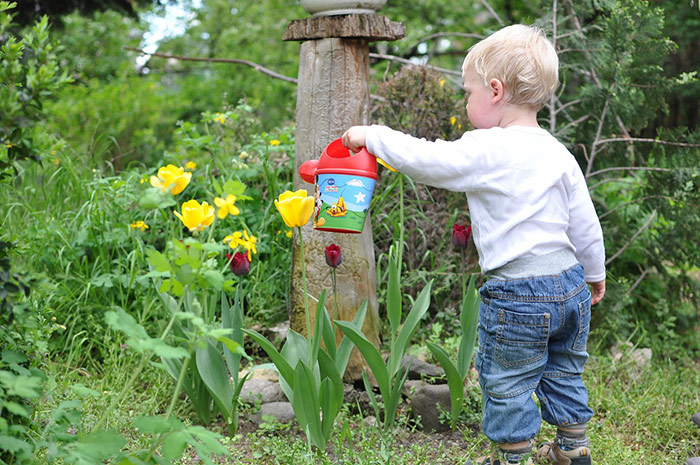 Start your own fruit and veg patch
Once you have powered through your DIY projects, you should have a go at starting your own fruit and veg patch. This is an excellent opportunity for you to teach your children the importance of healthy eating. They will also learn a lot about patience, as they will need to plant, water, and tend to their produce over a number of months. Maintaining a fruit and veg patch could also provide you with some healthy exercise. You'd be surprised by just how many calories you can burn by digging out a plot, sifting compost, and pulling up your finished results.
Set up an outdoor eating area for you and your family
Another great tip is to set up an outdoor eating area for you and your family to enjoy; it will be especially useful during the warm summer months. Instead of spending all of your days shut indoors, you will be able to experience your meals in the open air. From a fun family barbeque to a fancy afternoon tea, you will have created the perfect setting for quality time with your loved ones.  
Treat your little ones to an exciting surprise
Last but not least, you should treat your little ones to an exciting surprise. This could involve setting up a challenging assault course, putting together an impressive playground, making your own sandpit, or building an incredible den. Ideally, you should aim to introduce these features when your kids are away from the house, as it will give you the chance to surprise them when they get home. Although these projects will require you to put the work in, they could result in childhood memories that are sure to last a lifetime.