Final Fantasy is a wonderful video game series with a rich history. Every entry into the collection is met with usual critical acclaim by reviewers, fans and newcomers alike. This is because the games have a famous amount of polish, both from a storytelling and art direction perspective.
For newcomers to the series, it can be difficult to know where to begin. Most of the Final Fantasy titles are being ported to the PC, and are available on many consoles. This means that no matter your platform of choice, you are able to experience a wonderful Final Fantasy experience. We're here to provide you with a list of wonderful experiences to have. We're approaching this list with a 'current day' perspective, something which hopefully will give us more of a platform to avoid criticism.
Due to this game series being so adored by so many, it's always easy to ruffle a few feathers when ranking titles. Consider this list more of a ranked tier for new players looking to get into the series and understand the beauty of it. This list comes from an in-depth playtime with each title, and should hopefully introduce new players to the strength of this series, especially those from a western audience who have previously neglected playing Japanese titles.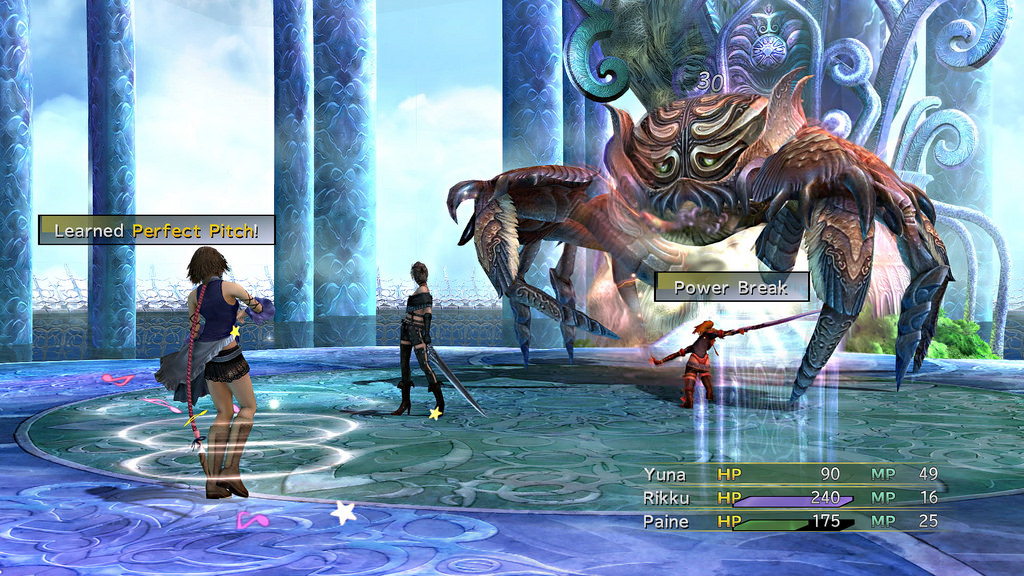 Final Fantasy X/X-2 HD Remaster
You can find the Final Fantasy X/X-2 HD Remaster on PlayStation 4 and PC as of the time of this writing. X in particular is considered one of the strongest and most fun Final Fantasy games made, and the new remaster does everything to prove that point. Despite the game originally being developed for the PlayStation 2, Final Fantasy X's graphics look beautiful with a new lick of paint. The story is still wonderful, and charts a path through a new, exciting, spiritual and slightly goofy world of Spira. Playing as Tidus, an all-star Blitzball player for the Zanarkand Abes, you must experience a new world a thousand years in the future, one completely shifted from the days you remember.
The reason? A monster named Sin caused a calamity and broke the poles of the reality you inhabit. Many amazing and interesting characters join your party, and you adventure from place to place through many plot twists and sincerely well written emotional dialogue.  The game is wonderful for those looking for an incredible, relaxing adventure. Just be sure you have around 100 hours as the game can take a fair amount of time to complete, especially with all side content completed.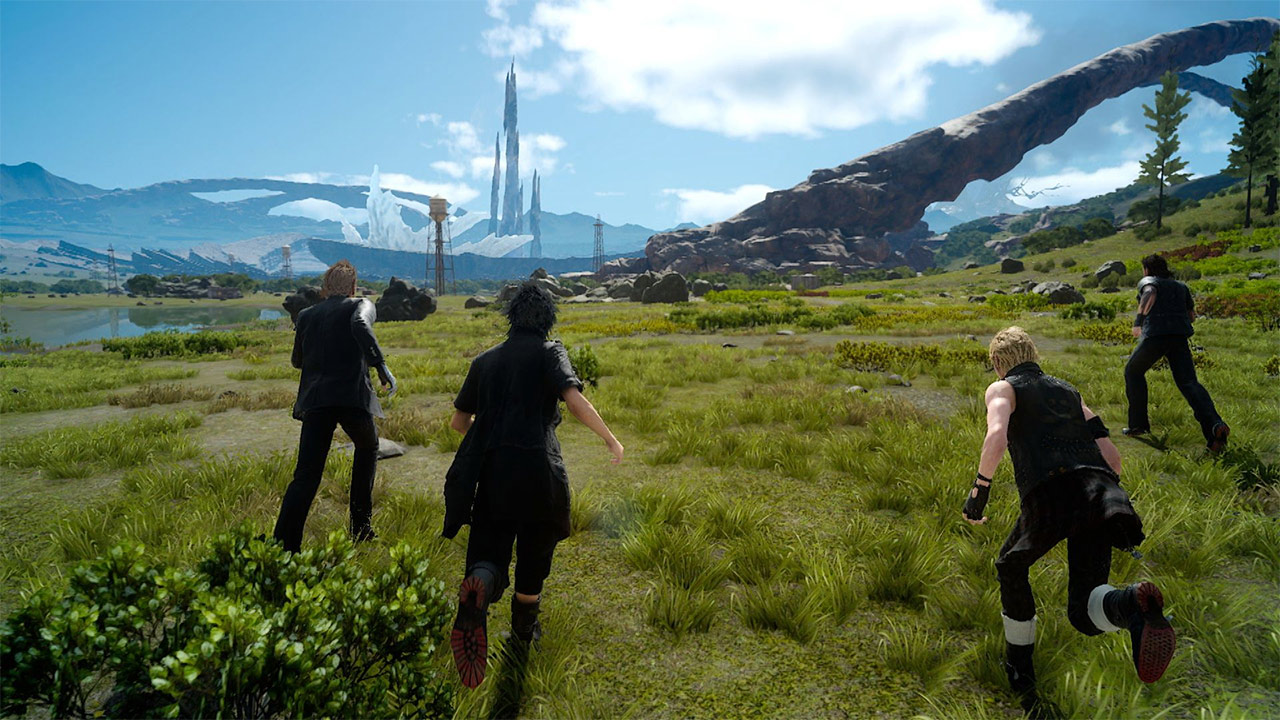 Final Fantasy XV
Final Fantasy XV is a wonderful game recently released on the PlayStation 4, and follows on from the Kingsglaive feature film. Following Noctis the prince and his loyal protectors, driving around his kingdom protecting the fold from the likes of the invading Niflheim army, he finds out that much darker forces are at play.
With a deep yet fun and enjoyable combat mechanics, and of course the famous series summons, Final Fantasy takes the series in an interesting new direction, and has plenty of side content to uncover. The popularity of this entry has caused a number of incredible side releases to occur, such as Final Fantasy XV: A New Empire, a wonderful smartphone game with tactical base building, combat systems and beautiful art directions. This whole experience combined can give you plenty of hours of fantasy fun, something you'll return to again and again.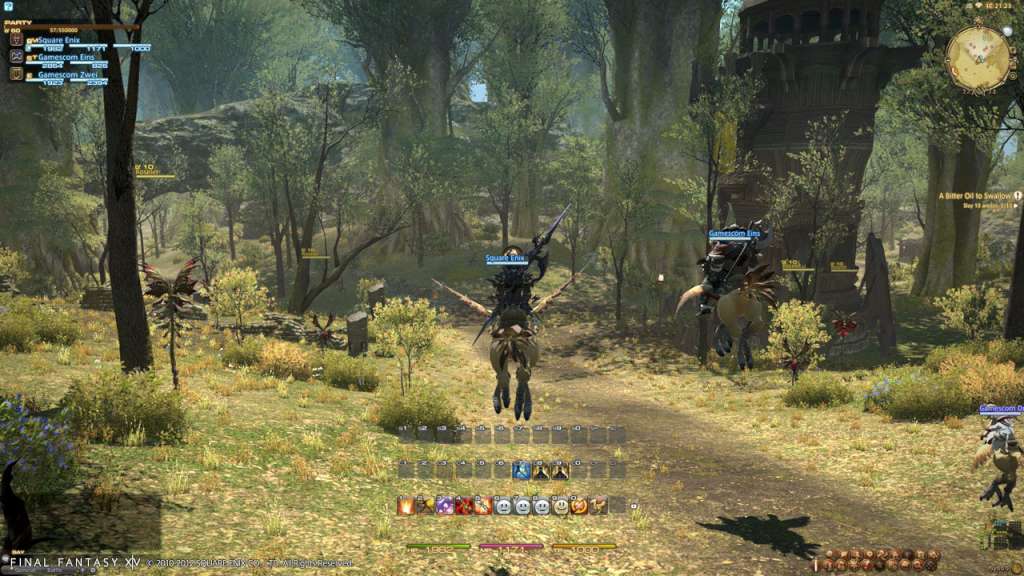 Final Fantasy XIV: A Realm Reborn & Expansions
For MMO fans reading this, Final Fantasy XIV: A Realm Reborn features some of the best gameplay on the market. With a very deep and wide raiding system, jaw-droppingly stunning worlds, a housing and guild system, deep cosmetic and 'job' options, as well as class combinations, this MMO rivals titans such as World of Warcraft. What separates Final Fantasy XIV from other MMO's in the field is its emphasis on story and narrative.
Both the main game, the expansions Heavensward and Stormblood offer incredibly well-written narratives, to such a degree that Steven Messner of PC Gamer titled the latest expansion as the 'best story Final Fantasy has told in years.' Experiencing the full scope of this story with the amazing, series-defining soundtrack is truly wonderful. This title also has an interesting history. A Realm Reborn was not a title given accidentally.
The first Final Fantasy XIV was met with near universal criticism, citing its difficulty in streamlined play, bad auction houses and raids. Not content with this, Square Enix went back to the drawing board and used their strengths to redefine the entire package, releasing A Realm Reborn as a new game. It is now considered one of the best titles in the series, and one of the best online experiences to have on PC. If you're looking to melt hours in pure fun this Christmas, this could be the title for you.
With these games, you're sure to experience a wonderful gaming winter and 2018. Have fun!