I have a growing collection of Western Digital 'My Books' around my house. The small black monoliths are packed full of everything from half-finished games to a near day-by-day photo record of my daughters' lives. Outside of that, I store my channel videos, game capture footage, and clips that might just be useful one day. I have used a range of other brands and some have ended up in the bin and other found themselves in the freezer being unlocked after seizing up. I tell you this, so you know that I am not just a storage fanboy, but speak from experience. When Maplin approached me to talk storage, I was very eager to road test the beast that was the Western Digital 8TB My Book.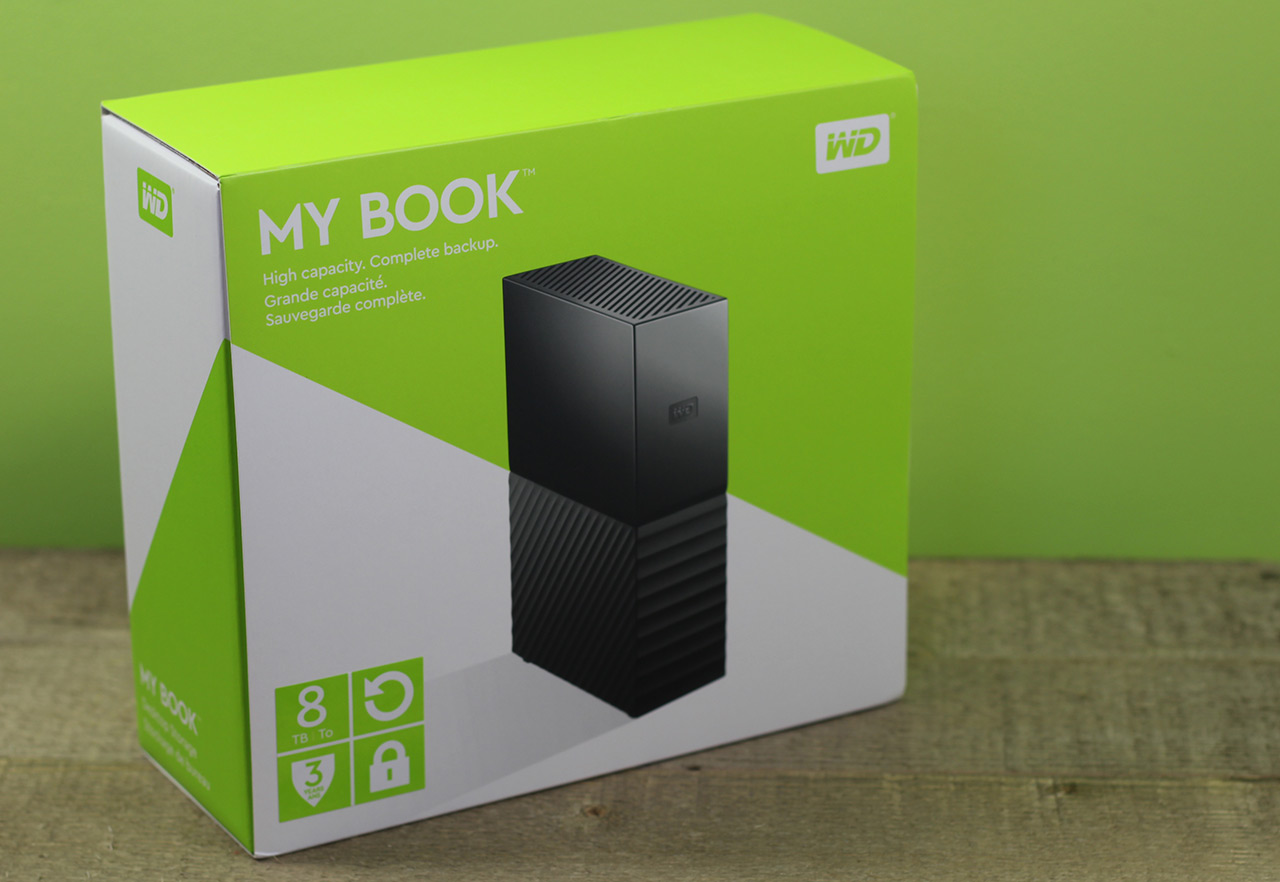 The mammoth 8TB capacity is the biggest I have seen to date of this size, as it measures only 170mm by 140mm. To put the capacity into perspective it is:
200 games at 40GB each
62 hours of 4K video at 30fps
264 hours of 1080p video at 30fps
2,000 two-hour DVD films
2.5 Million digital photos
130,400 hours of digital music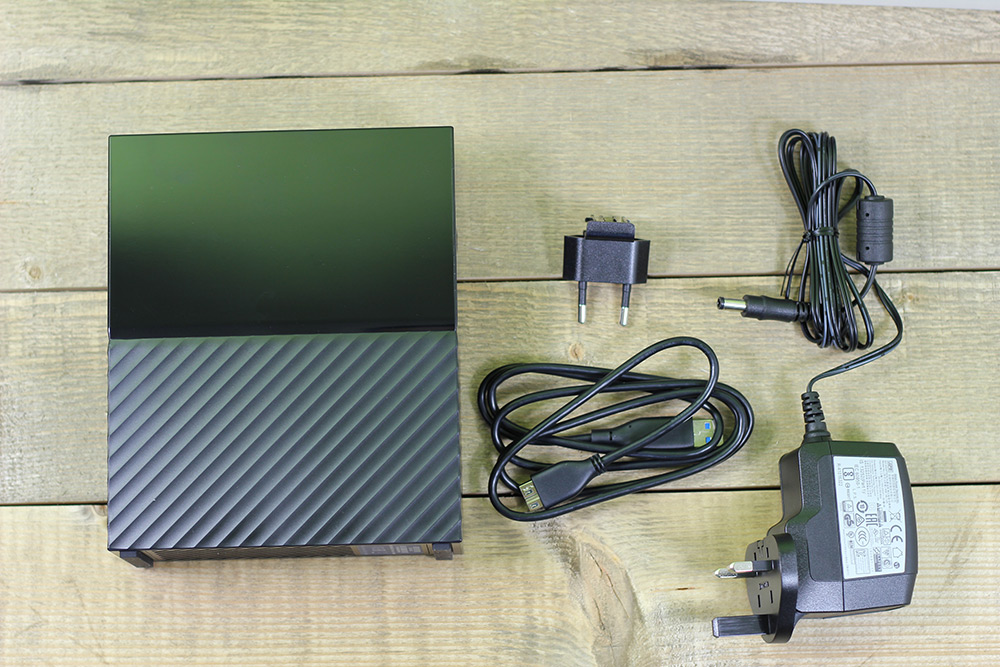 The look is understandably low key with a mix of a matte plastic with a shiny gloss finish. The air vents are substantial and the overall look fits very well next to the black Xbox One. As you might expect, it has the essential USB 3.0 connection, allowing for impressive transfer speeds (up to 170mb/s) which are indistinguishable from native processes. The 8TB My Books also allows for automatic backups using WD My Backup or my preferred option, the Apple Time Machine.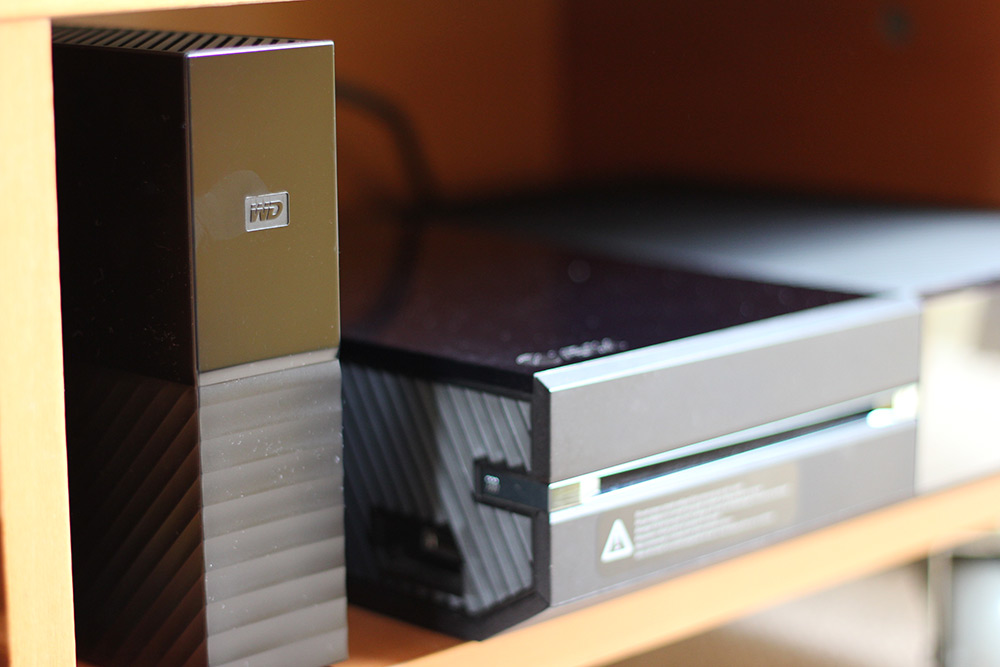 If security is a concern, the WD security ensures that all files saved to the My Book are safe and secure from prying eyes. Users can create a personalised password and be safe in the knowledge that your files are protected with 256-bit hardware encryption.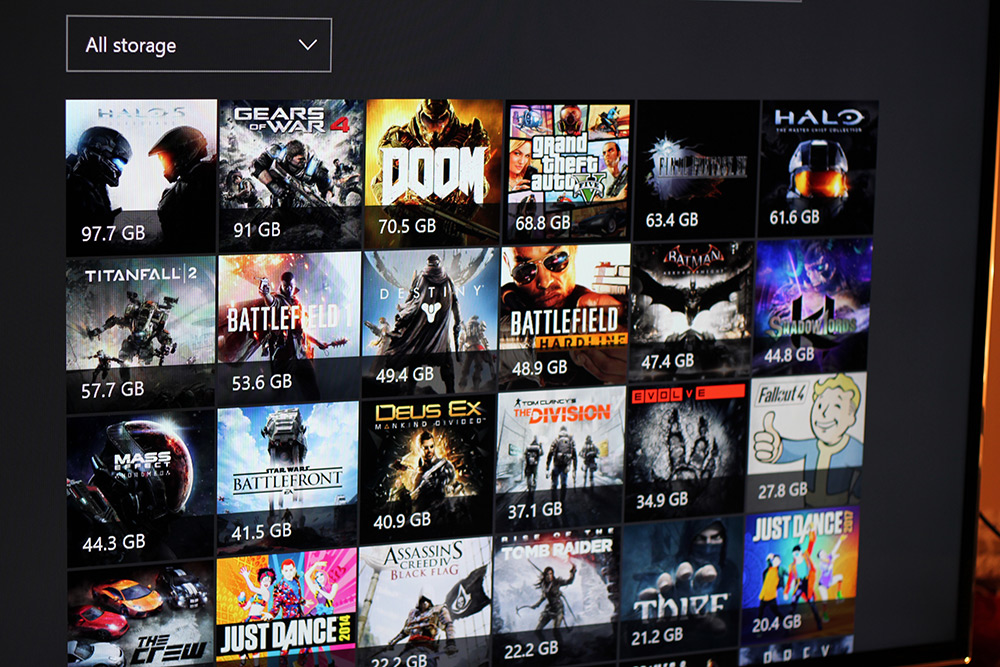 Overall, the 8TB My Book is a gargantuan beast able to store and run over 200 games. The look is stylish yet understated and is wonderfully compact enough to sit alongside your console. It comes preformatted right out of the box and is as simple as plug and go. The Western Digital My Book brand has unknowingly become my hair drive of choice as others have fallen by the wayside. The additional backup features and encryption gives users peace of mind and the two-year warranty is useful if a little redundant. If you are committed to buying digital games in future, this is a fantastic hard drive, so have all your favourite game only a click away.