The highly anticipated A-Box launched today with a cool Alien themed A Box.
Those familiar with subscription box services such as Loot Crate or My Geek Box will be familiar with the concept. For those new to the idea, A Box is a monthly subscription service that sends out a box packed full of themed gear, tech, toys and accessories. For a flat monthly fee, you get around four times the value in geeky goodies. This is fantastic for fans of collectibles, gamers and movie buffs.
A-Box works in collaboration with major film studios and entertainment companies to provide exclusive goods only available through their subscription service.
Ali Rahman, VP, A-Box "Our feedback has been tremendous, our heavily anticipated first box, promises only authentic, licensed and or exclusive products only found in the a-box. Leveraging the combined experience and relationships we already have the ability to offer some really great products."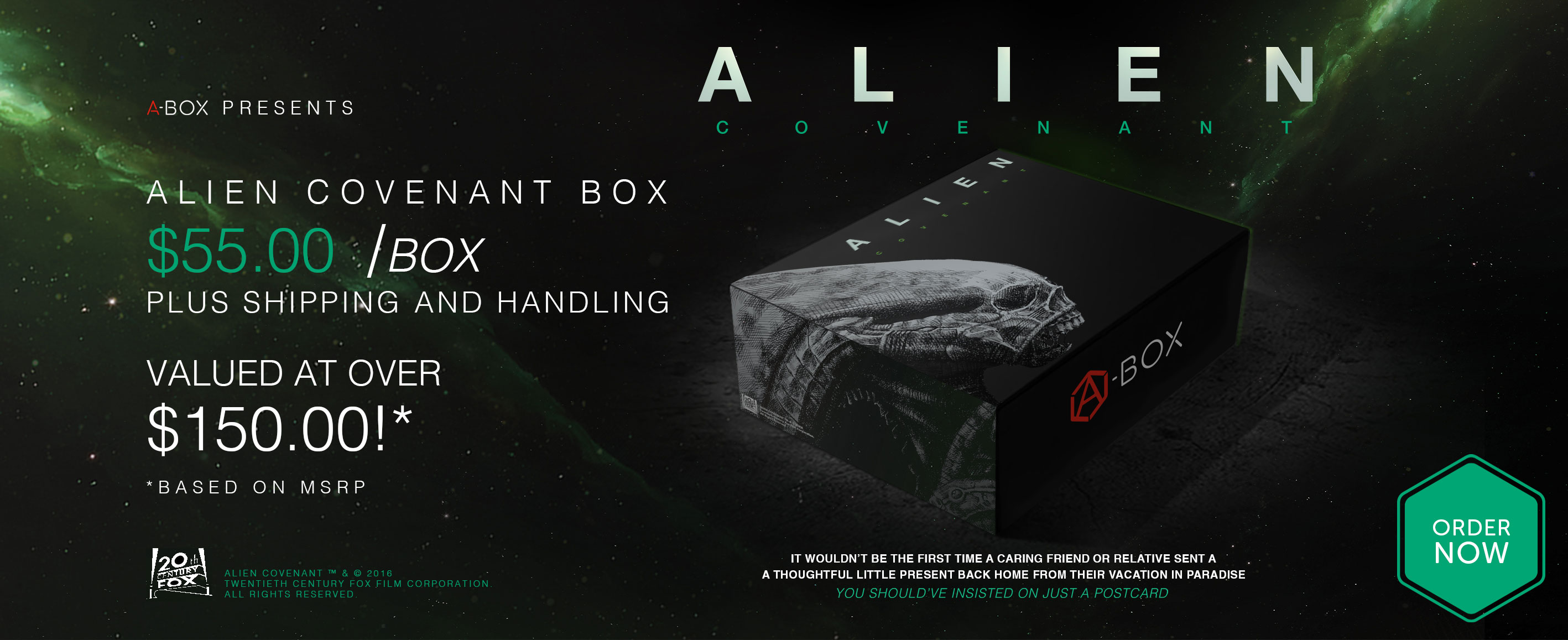 The monthly mystery box from A Box will offer subscribers current, new and classic content from film, television, gaming, anime, publishing and general pop culture. Each month's box will arrive filled with a varying collection of goods from apparel to collectibles, each item featuring innovative design inspired by classic, current and new iconography from the leaders, innovators and revolutionaries within the studios, networks and publishers defining the future of the entertainment industry
The first box to be launched will be Alien themed and I couldn't be more excited and eager to get involved. If you like the idea of a movie mystery box please visit www.a-box.com for more information and a sneaky peak into the first box.