[Video Review For the Vidbox For Mac at the bottom of this page]

A million years ago I went through a phase of trying to get on game shows and TV shows. I think it all stemmed from when I was 8 years old and my class was filmed starting a popcorn-making company from our classroom. Different roles were assigned to the various students from production line workers to the managing director. I was lucky to be in management as the advertising manager and tasked with drawing up visuals and creating share documents for the parents/investors. To cut a long story short I had a couple of hiccups and ended up being shouted at during a board meeting (on TV).
This must have stuck with me because after this I never shyer away from a camera again and went on to appear in various other shows from The Price is Right to Britain's Best Dish. I also enjoyed making videos on a green screen at such places as Universal Studios in the US and ITV studios in the UK.
What does this have to do with Vidbox for Mac?
The point of this ramble is the fact that many of these shows were lovingly captured on VHS and stowed away in cupboards and attics somewhere, never to see the light of day. However, I got my Vidbox for Mac, a nifty little gadget that makes it extremely easy to convert VHS to digital formats.
Vidbox for Mac from Honestech is compact and comes in a stylish white gloss finish. The build quality feels good and it has survived a couple of drops already… You can blame my two girls for that test.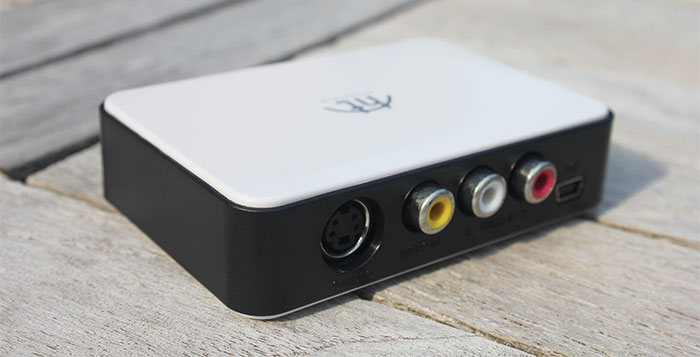 The device itself has three ports; a USB, the RCA (Composite) and the S-Video and can work with
VHS Players
Camcorders
Games Consoles
TV/Antenna
DVD Players
Set Top Box
The Vidbox does not require external power as it is powered through USB and comes with software on a disc as well as an unlock key for a digital download. One loaded, the software is extremely easy to use opting for a simple image-led user interface. If you know the length of the clip you can select it using the slider and this means you can leave it running safe in the knowledge that you will not end up with 15 minutes of a wedding and 2 hours of static.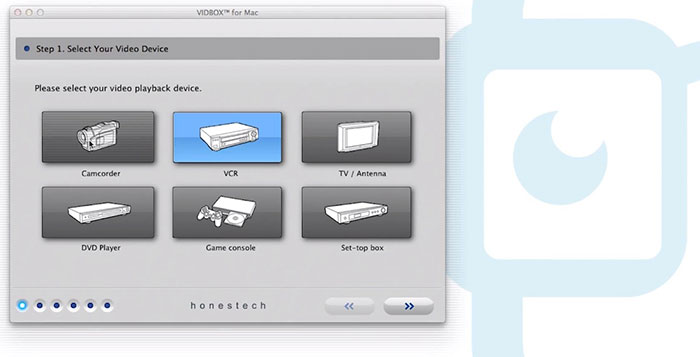 Whilst I would love to see more settings such as brightening the videos as it exports, after using it for what much be almost 30 camcorder tapes and VHS videos I had a new appreciation for its simplicity. Insert tape, press play, press record, leave, and repeat.
At $79/£59 I have definitely got my money's worth as I now had a hard drive full of both family memories and old TV show appearances.
If you are in the market for a VHS conversion then Honestech's Vidbox for Mac is an easy-to-use and cost-effective tool to quickly and easily digitise your old videos.
 Vidbox For Mac Video Review