The ROIDMI X30VX builds on the features of the recently launched X30 PRO, adding dual rotating floor mops and a dedicated floor stand that self-cleans the mop pads.
By adding a dedicated dual rotating mop floor cleaning head and self-cleaning bucket stand to the already burgeoning X30 PRO features list, the X30VX is the ultimate carpet and hard floor cleaner rolled into one.
This innovative all-purpose cordless cleaner offers powerful vacuum cleaning with up to 80-minutes run-time on a single charge and a high-speed mopping floorhead designed to clean the toughest grime on hard floors like stone, tiles and laminates. Better still, the vacuum function can work simultaneously with the rotating floor mops, effectively halving your cleaning time by sucking up dust and debris from hard floors and wet-buffing the surface for a sparkling clean in a single pass.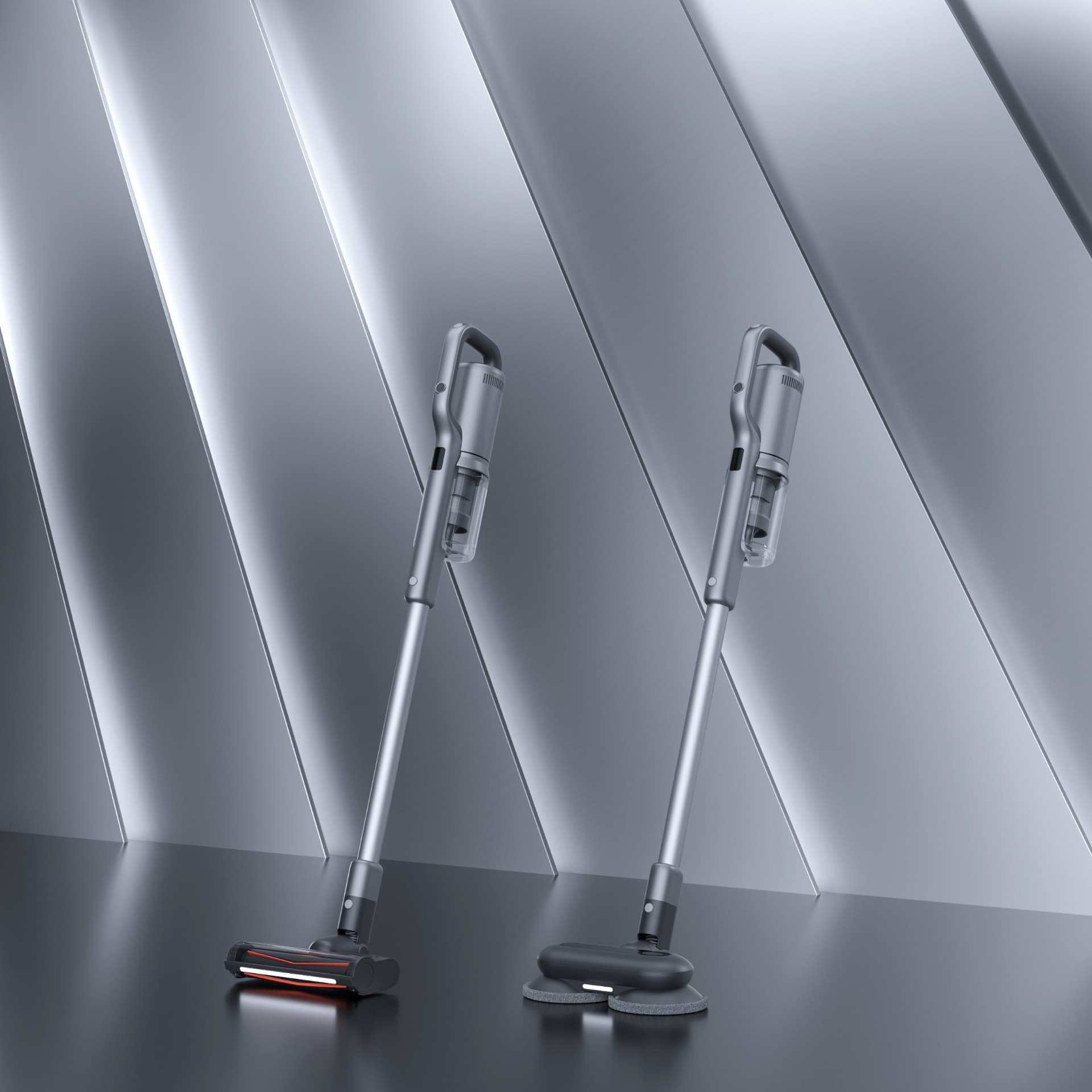 What's under the hood
Building on the X30 PRO, the X30VX is ideal for those with a mix of soft and hard floors, offering carpet cleaning vacuuming with the standard floorhead along with the smooth surface cleaning power of its water-fed rotating mop heads. After hard floor cleaning sessions, the X30VX sits on its dedicated floorstand and runs a mop clean cycle that removes dirt from the mop pads and leaves them to dry, ready for next use.
It also comes with all of the features of the X30 PRO, including a powerful digital motor, proven antiviral/antibacterial silver-ion air filtration system, OLED display and extensive run times even on the highest 'boost' power setting (10 minutes).
The award-winning Scandinavian-inspired design features an easy-to-use 270-degree handle for ultimate cleaning comfort all wrapped in a cool silver colour finish.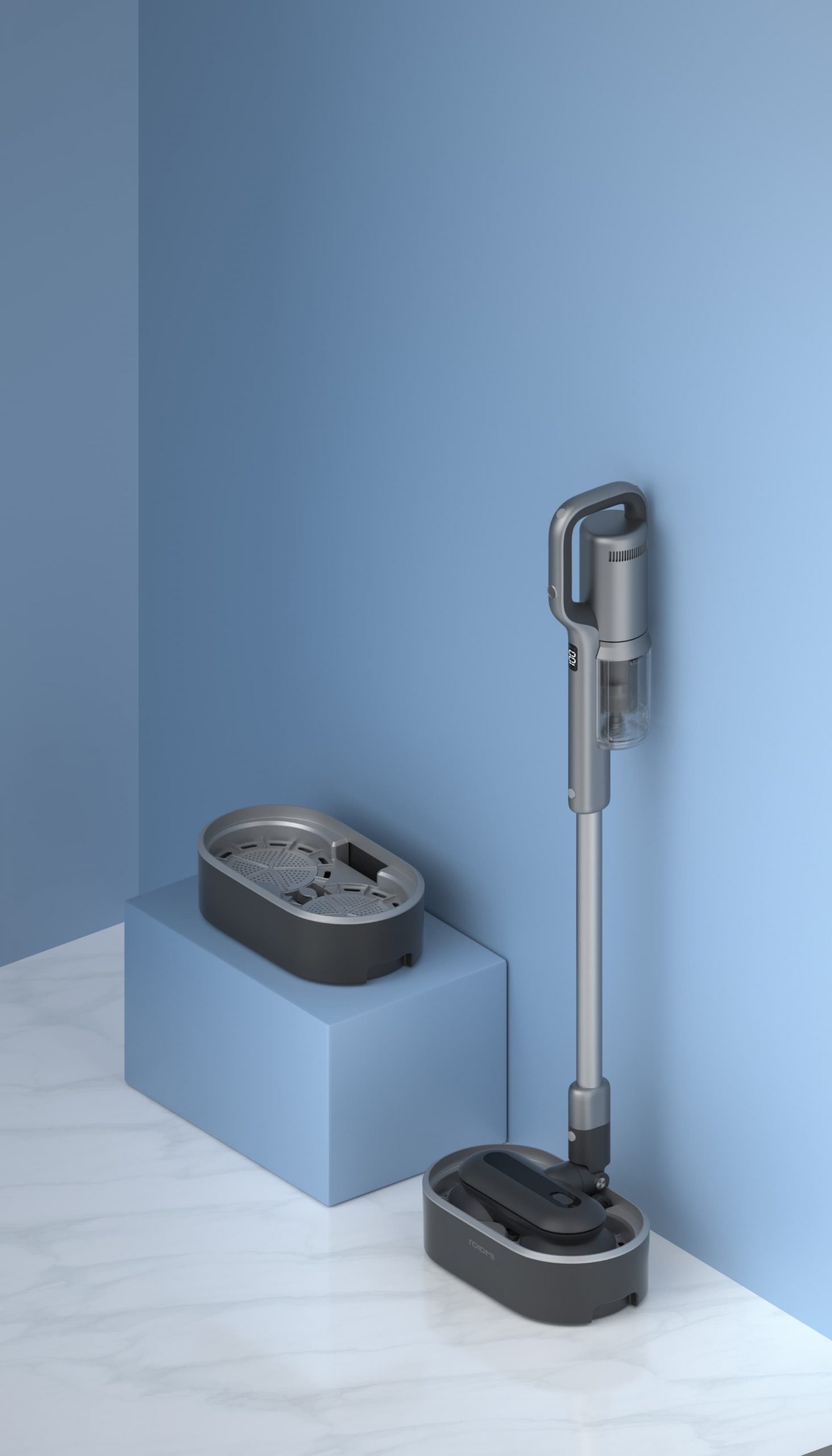 Now With Bluetooth
If you like your devices connected, then you'll be happy to hear that it also includes the option to connect to the integrated app via Bluetooth. Users can access information about battery capacity and battery health, cleaning time, remaining dust bin capacity, filter element condition, and even calories burnt during cleaning.
Multi-floor Cleaning
The X30VX allows users to switch between vacuuming and mopping with its water reservoir attachment which includes an ionic antibacterial coating to reduce potential mould growth in the reservoir tank. These features, coupled with the new battery offering an extended run time of up to 80 minutes (+10minutes on the X30 PRO), make the X30VX the ideal vacuum to use for cleaning the whole house in one go.
For carpeted floors and rugs, the main floorhead features a powered brush-head with ROIDMI's soft roller V-brush suitable for all floor types, pivoting head for manoeuvrability, and bright LED lights that automatically illuminate the darkest areas.
Switch to the rotating electric dual-mopping floorhead for tiles, ceramics, stone and other sealed hard floors. Its water reservoir uses smart drip technology to manage water flow, keeping the soft microfibre mops perfectly moist (not sopping wet) for any floor type. With a wiping speed of 200rpm, the X30VX will remove even dried-on stains and spills.
, dramatically increasing the number of times they can be used to clean floors before needing a trip to the washing machine.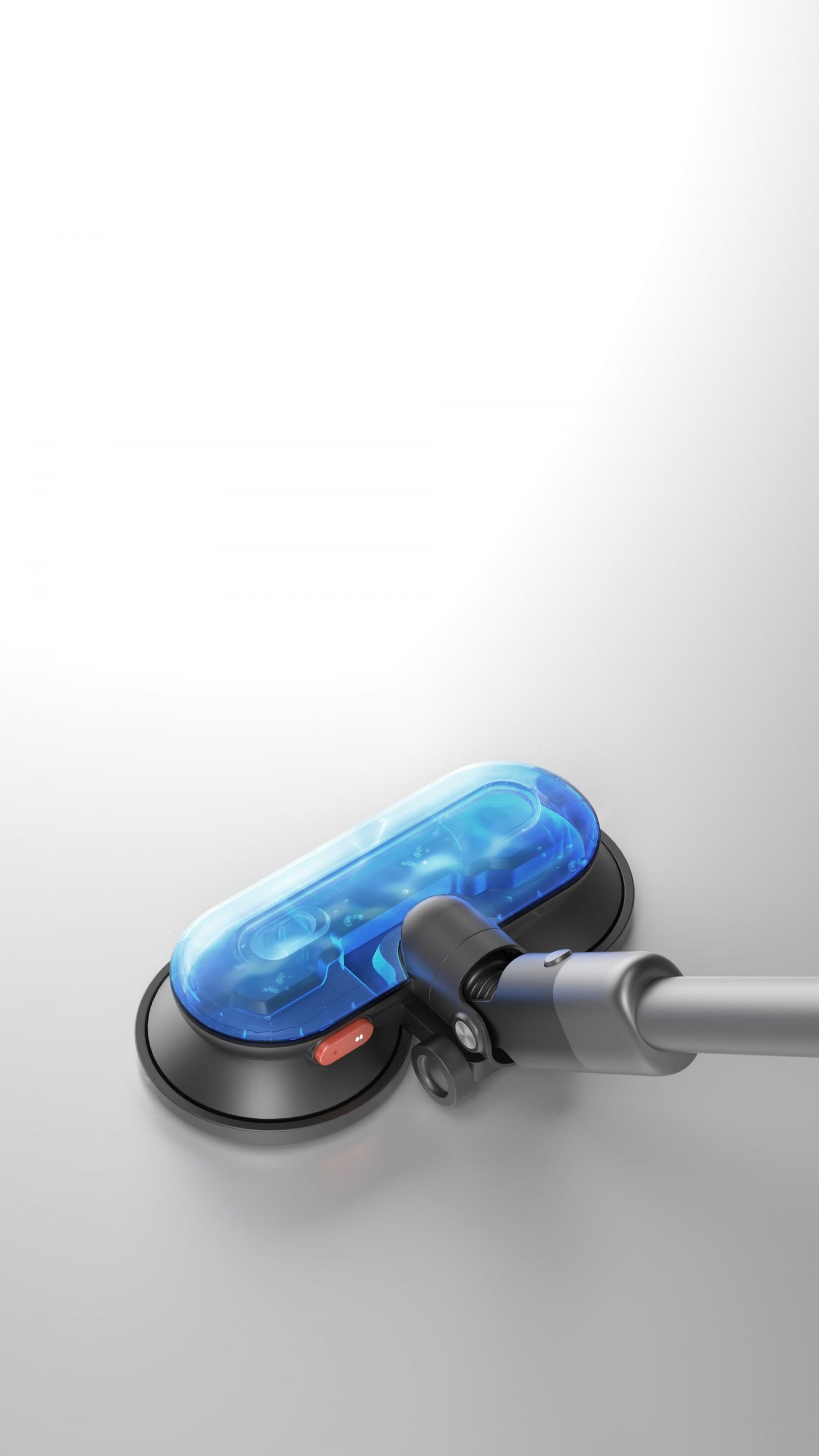 The Specification
Suction power (Max) 150W
Brushless motor speed 120000rpm
Vacuum pressure (Max) 26,500Pa
Noise (Max) 83dB(A)
Dust capacity 0.55l
Weight 2.7kg
Charge time 2.5hours
Run time 80 mins at standard level
Automatic headlights (standard floorhead)
Bluetooth connectivity
ROIDMI information app
Colour OLED Display
Magnetic charge dock
Mop-cleaning floorstand
2500 mAH / 72Wh battery capacity
Colour / Space Grey
Pricing, Availability, Guarantee – RRP £549.00
The X30VX is available now from over 2,000 Euronics retail stores and associated websites across the UK and Euronics online. When purchased through Euronics, this innovative dual-purpose cleaner comes with a class-leading FIVE-YEAR guarantee that includes the battery.
https://www.euronics.co.uk/brands-roidmi