As a busy Dad, you just can't wait to get time to jump on the bike and hit the trail. Maybe you like to run, surf, swim, or kayak? Whatever you enjoy doing, it's probably something to do with getting outside and feeling the wind on your face. It makes you feel more alive! It burns off energy and refreshes you. Then again as a Dad, you want to spend time with the kids. And of course, you will want to give them every opportunity to grow and enjoy life. So why not bring the two together? Getting mobile with the kids means finding ways of enjoying a little exhilaration together.
Scooters
Scooters are a great way to get around that even little ones can pick up really quickly. They also help with balance and a confident kid on a scooter will pick up riding a bike really quickly. Plus these are a lot of fun no matter how old you are.
Self balancing scooters are the future. They are the next step to genuine hoverboards, and they are a lot of fun. They are also perfectly safe if you stay away from the untested intimation models. Their use might be restricted in some public places the moment. But there is nothing to stop you having a lot of fun together. Bonding, balancing and tech all rolled up into one.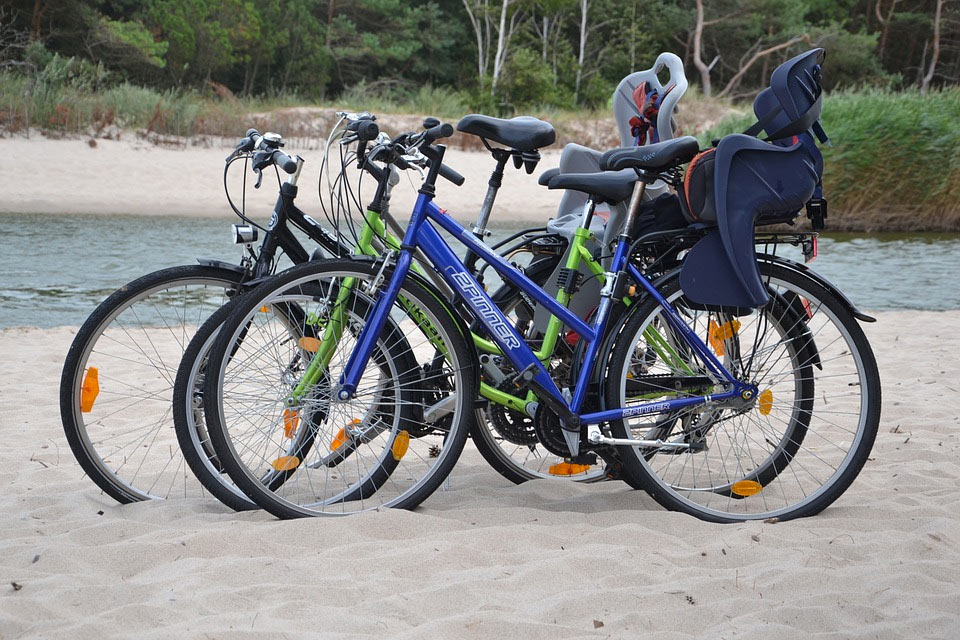 Get them riding a bike
There are lots of ways you could do this. It will depend how old your children are. Most if not all kids adore biking. If they don't, it's simply because they lack the confidence. Confidence that you can give them. If they are really small, get the bug inside them by investing in carriages or bolt on bikes. These great accessories give you all the freedom of your bike and range. The only difference is you'll be towing someone small behind. They'll be grinning ear to ear! The bicycle tow bar is straightforward to attach or detach. You'll be free and off up in the mountains in no time.
Learning to ride a bike is a matter of confidence. It is also a matter of bonding. Some advocate stabilisers and some say just go for it. It is something you have to try and encourage. The good news is that the whole process could be done in a matter of hours. As you know, once they learn they will never forget. It won't be long before you are able to indulge your real passion together. Just imagine the world you will be able to show them. Taking them on holiday will be a real adventure.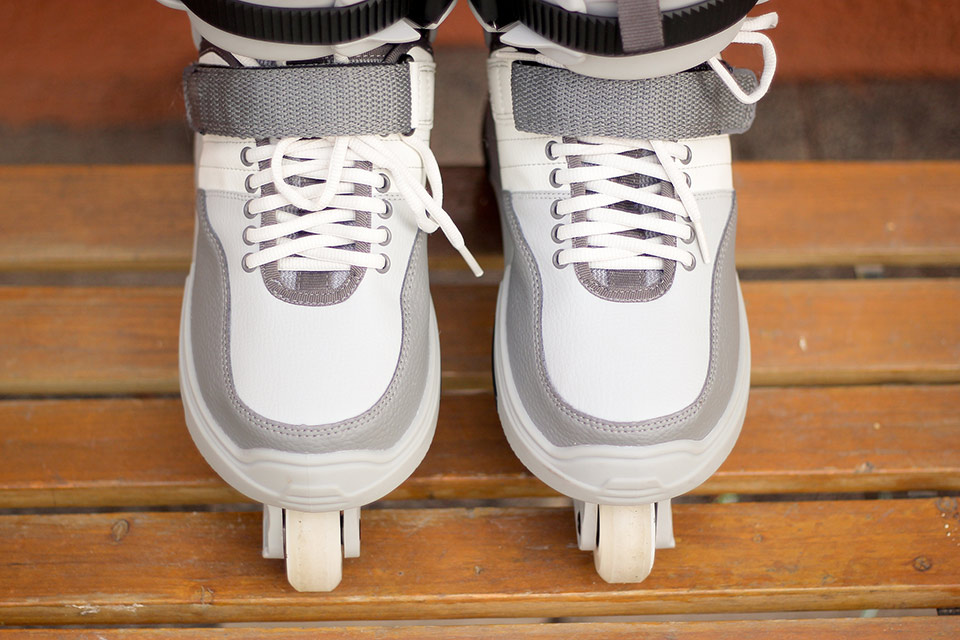 Rollerblades
Kids love them. It can make even the beginner really pick up speed and technique. If you are not as young and supple as you think you are, you'll need to be sure of yourself before putting on a pair. Safety gear is a must, no matter how old you are. On the other hand, what's to say that you can't be on the bike while the kids are enjoying their skates or blades? Either way, you'll be having fun together, getting out there and enjoying life.