With climate change populating the news on most days of the week, it's hard to ignore the effect you could be having on the planet, especially from the comfort of your own home. You might think that making your house eco-friendly means compromising on style, but a range of style innovations in recent years has allowed homeowners to reinvent their homes as a hub for style and green activity. If you are struggling to make the jump into having a green home, you can follow these foolproof tips, which will get your home looking stylish at the same time.
Invest in solar panels
If done right, solar panels can have a statement effect on the outside of your house, which will catch the eyes of passers-by. They are also the most revolutionary way to lower the carbon footprint of your home, as they provide you with an alternative energy source to power your house with. To ensure you have solar panels that stand the test of time, you need to go with people like Essex Solar Companies, who will kit them out with the latest technology to benefit both your home and the planet.
Replace your windows
To give the outside of your house even more of a polished look, then it's wise to replace all your single-glazed windows with those that are double-glazed. Although most homes will now be fortunate enough to have double glazing, some won't. While it seems like a large expense in the short term, it will enable your home to keep the heat inside without consuming a large amount of energy and will give a great finish to both the inside and the outside of your home. You could even cut costs and make your own if you are into DIY.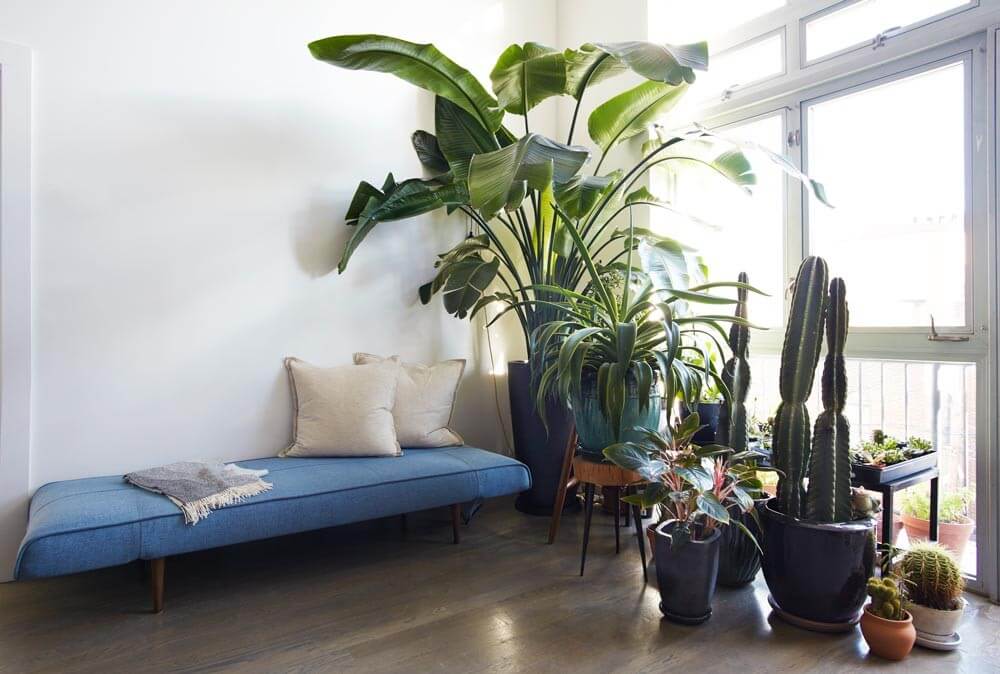 Bring plants indoors
Bringing colour into a home can be daunting. It is risky to paint your walls with colourful paint when you aren't sure how the finished look will be, and how easy it might be to rectify if something were to go wrong. Having fresh, green plants indoors is a foolproof way of bringing some colour inside. Not only this, but it will improve the air quality of your home to make your air flow more oxygen-rich. If you look after your plants right, you can even get vegetables, fruits, and herbs from them by making an outdoor allotment or a kitchen one. This will also help you keep your food miles down as well as costs.
Go second hand for new furniture
When investing in new home furniture, it is easy to follow the television advertisements and rush to the closest sofa outlet. Yet not only does this make production footprints larger, but you will be spending a lot on re-decorating your rooms. The best thing to do here is to look at second-hand furniture shops, which you can find vintage pieces in to give your home a timeless look. If you like the shape of what you are buying, but the fabric is outdated, you could always enlist the help of a re-upholstery service to bring it back to life.