Health and fun. These are two words that we want to ensure that our children understand. Ensuring that our children grow up as healthily as possible and have lots of fun in the process is every parent's goal. I'll be the first to admit that I am a soft touch, my children get a chocolate everyday and we are regular devourers of ice-cream.
However, in an ideal world we want to teach our children to be creative and show them that life is fun. We are also responsible for showing them how to grow up healthy and strong. Some fun ways to mix the two can be found below.
Babies and very young children can benefit from lots of interaction from others. A good health benefit for our children is to ensure that they are happy, content and know how to mix well with others.
Giving your baby plenty of social interaction, holding them and regularly talking to them will ensure that they grow up alert and aware of their surroundings. Also, by offering babies an array of different flavours from an early age increases their palate and can help to avoid fussy eaters in later life.
Toddlers and young children are actually pretty easy to involve in fun and healthy activities. Making mealtimes fun is a great place to start. My tip for this is you keep in mind that a child needs to try something 10 times for their palate to accept it. Do not be disheartened if you find yourself binning a few plates of food.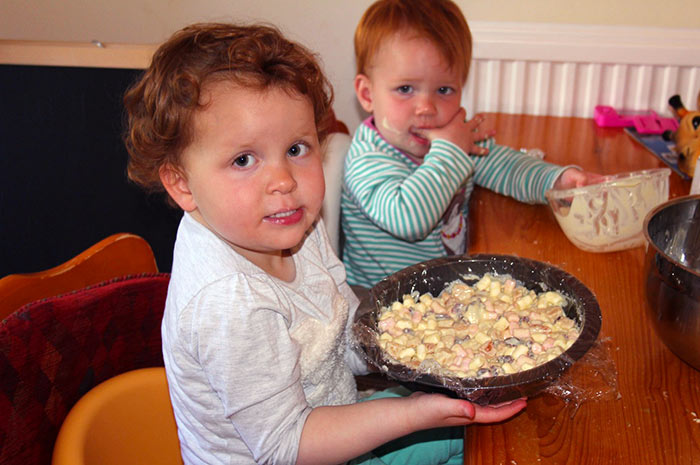 Outline some healthy and fun meal time games, such as getting your children involved with the preparation of the meal. Have them place the fresh ingredients on their own plate and encourage them to get creative. This could involve letting them make silly faces with their salad or cutting their sandwiches into fun shapes for them. Doing this will this give you the chance to talk through each piece of fruit and veg with your kids. It will also show them the importance of making healthy food choices in a fun way.
Keeping ourselves healthy for our kids is another thing to consider. We can take care of our health by ensuring that we have regular medical checkups. It is also important to think about your eyesight and dental health. Ascent family dental implants would be a an example of a treatment you may need in the near future. Make sure you are researching the best options for you and your family.
Teens and older children can still get involved with fun and healthy family activities. Try to plan exciting family day trips that involve walking or bike riding. Sometimes just getting your children out into the fresh air is half the battle!
Hiking trips and picnics can be a great way to keep your children active. You should ensure that you try and plan some fun activities along the way. Give younger children a challenge. Finding a specific flower or plant and marking it down in a little notebook is a good place to start. Older children could be encouraged to take photos with their phones for a competition and fitness apps might spur on tech-inspired children to walk and run further than usual.
Encourage teens to bring their friends along and allow them some freedom to run around and let loose. If you can find some safe, family friendly woodland treks then this is ideal. Show your kids that making dens, rope swings and good old fashioned activities that we used to rely on as kids is still fun.
All in all, as long as your kids are growing up happy, safe and loved, there are no set rules to follow. As parents, we instinctively know what our children need and what is best for them. Follow your heart and wing it in the best way possible. Isn't that what we're all really doing, deep down?