There's little else out there that will make your kids think you're any cooler. Getting a great home cinema is the best way to experience today's entertainment. Whether you and your kids are playing the latest video games or watching films both new and classic, this is the best way to do it.
A "home cinema" might mean different things to different people. To many, it's not a home cinema unless you've built a miniature version of a proper cinema screen somewhere in your house. While you could get soundproofing, a projector and some luxury seating in one of the rooms in your house, that's pretty costly. It also requires a lot of renovation. The home cinema setup I'm talking about today is a simpler version, one more commonly found in the living room.
Television
Many people will tell you that the bigger the screen, the better. But you can't only be thinking about the size. Let's say you manage to find an eighty-inch plasma. That's not going to that ideal if it can't reach a 1080p resolution! When buying a television, make sure it can reach 1080p. Anything in the fifty or sixty-inch region is going to blow you away, so aim for that or higher! And make sure you've got the proper TV antenna installation sorted for it.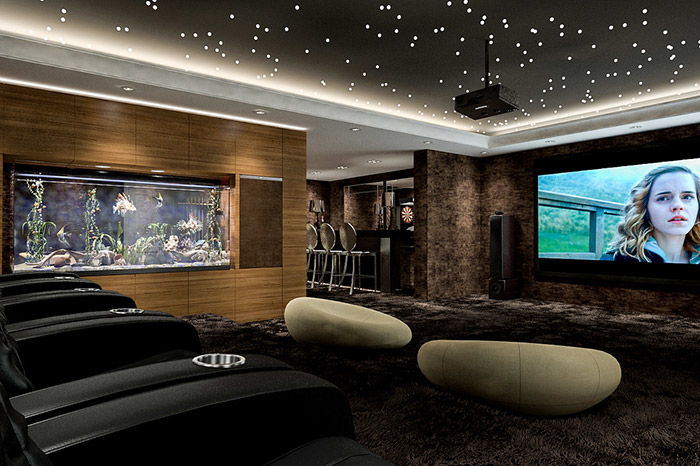 Streaming or rental services
Netflix is way too useful to miss out on this kind of list! Netflix is filled with a great selection of movies and TV shows. You can get a "smart TV" that has the Netflix software installed or you can get it on a games console. If you want a bigger range to choose from, consider signing up for a film rental service. Yes, they still exist! This way, you can borrow pretty much any Blu-Ray you want. Speaking of which…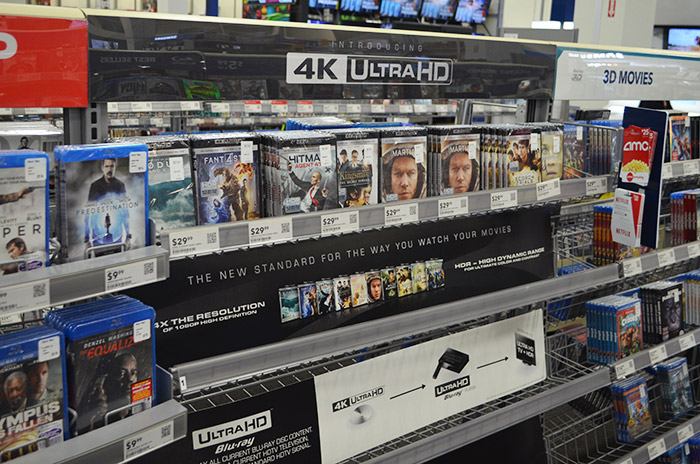 Blu-Ray Player
So you've got a high-definition television. But are you still using that DVD player? An alarming number of people are still watching films via DVD. If you want a great viewing experience, you need to upgrade. The difference between Blu-Ray is even more pronounced than the difference between VHS and DVD. You could get a standard Blu-Ray player for this. But I think you're better off getting a games console that can play Blu-Rays. Modern games console are all-purpose media entertainment devices that you shouldn't be without. The PlayStation 4 is the best-selling console of the moment. But you should also look into UltraHD Blu-Ray players.

Speakers
Don't underestimate the importance of a good set of speakers! The audio that comes from the inbuilt speakers of your TV can only be so detailed. If you want a truly modern and engrossing experience, you should let the audio reach out across the room. To many people, it seems like an unnecessary expense. Another reason that people are sometimes are put off is that it can a little complex to set up. Living rooms of different sizes need particular speaker strengths and arrangements. But once you've experienced surround sound, it can be very difficult to go back. Read up on getting the right surround sound system setup for your living room.