After spending a significant amount of money to build that beautiful Disney themed bedroom your four year old wanted, you will probably be hoping to not spend more money in redesigning it for a few years. However, children are constantly growing both physically and mentally. It is okay for them to be curious and interested in new things with each passing day, but it could become quite a burden to reflect those ever changing fascinations in the child's bedroom every few months. Besides they will literally outgrow any child-sized furniture that you might have invested in. This is why you should consider some of these flexible design ideas that are largely age-neutral and easily changeable.
Choose a Bed that Lasts
Do not invest money in small, children's beds because they will become useless faster than you may imagine. Instead, invest into full-sized hand made wooden beds from Revival Beds that will last you for a very long time. A full-sized bed will never need replacing, even years after you buy it. Besides, they can also function occasionally as guest beds.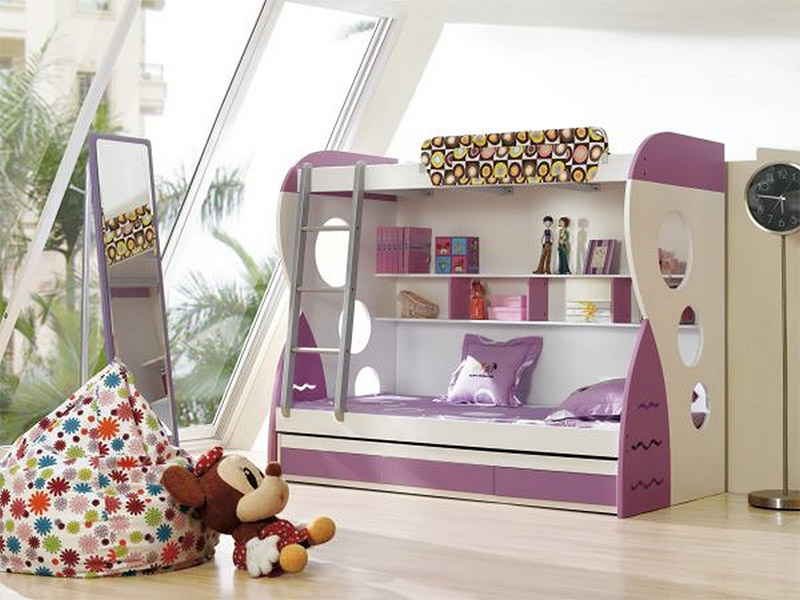 Multifunctional Furniture is a Good Idea
To save cost and wastage of equipment, you need to choose furniture that can change with the needs of your children. For example, buy a dresser that can accommodate a padded changing mat when necessary. This ensures that you don't need to buy a separate changing table and the dresser can function as a study table once the children are ready for school. Also, it is recommended that any bed that you buy has storage space underneath. It will be infinitely helpful in keeping the room tidy as the amount of clothes, toys and other equipment begins to increase.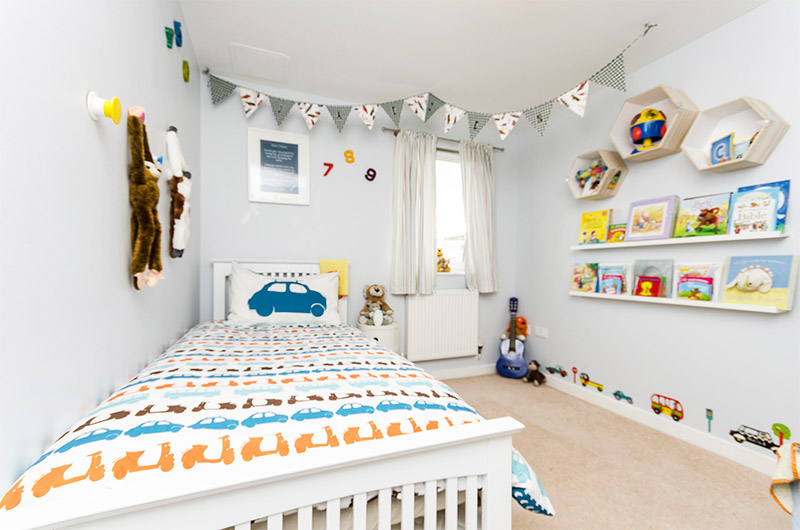 The Rule of Designing
In order to control your expenditure while designing your child's bedroom, there is a simple rule of thumb which you can follow. If the investment you are about to make in designing the room is a hefty one, it should be age-neutral. Similarly, if you are investing into something that your child will outgrow in a few years, it should not be a heavy investment. Use accessories like themed pillows, toys, rugs, books, photo frames and wall stickers to add personality to the bedroom. You should even let your children choose some of the accessories so that they don't feel left out of the process. Even if they grow tired of them after a while, these are far easier to change both in terms of effort and money.
While these are the principle tips for designing children's bedrooms in ways that will ensure you don't end up losing a fortune, you can always innovate. Opt for a proper wardrobe instead of a child-sized bureau. Do not use colours like bright pink or fluorescent green because the chances are that you will have to paint it again in a few years, as your child may hate the bright hues a few years later. Whatever your decisions are, the basic idea is to design intelligently with an eye on the future.