I'll never forget the summer of 2013… As an new father with two baby girls it was father's day, MY day and my gift was a small box, just bigger than a pack of matches. My imagination thought it might be a USB stick, watch, memory card, or possibly cuff links. However, upon opening I saw a collection of little metal 'charms'. A hammer, beer mug, ball and various other miniature representations of fatherhood was my gift. Whilst you should never show your disappointment and 'it's the thought that counts', I found the gift useless and not the kind of gift that would suit a tech loving father like myself.
My babies couldn't hold them for fear of swallowing them, I couldn't use them for anything and they ended up as a small pile of metal of the shelf. It was at this point I decided to creating lists of ideas. Not just for my family, but for fathers across the world. By our nature, men like gifts to be functional, useful, fun or cool. Very rarely do we want anything that is simply 'pretty' and we definitely don't want charms in the shape of actually useful gifts.
With Father's Day just around the corner, it is time for another list to help both wives, girlfriends and of course children to decide what to get. Here is a helpful list covering different dad-types to inspire you.

The Functional Dad
The Phone Case and Wallet Combo – Empire Case
Phone cases come in all shapes and sizes and are essential for protecting your precious mobile from cracks and scratches. However, fathers don't need comedy cases with rabbit ears, or cheap and nasty plastic shells, just because it looks like R2-D2. For a real treat, check out the range of real leather phone wallets from Empire. With a range of 'cool' designs, these wallet/phone case combos are excellent for saving the ever-shrinking pocket space. With jeans getting tighter and tighter, it combines two essentials allowing other pockets to be used for keys. The beauty about the Empire range is they are real leather, double stitched and lightweight, so you don't feel like you have a small book to your head when you actually use your phone. Perfect for nights out.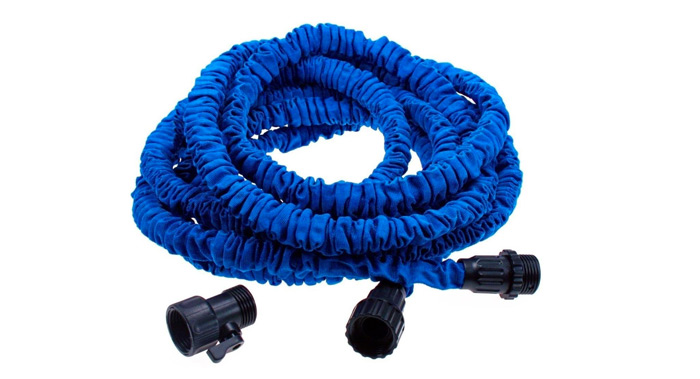 The Best Garden Hose
Watering the garden, the plants or the car is a necessary evil and you don't realise how important a good hose is until you buy a cheap one. When it coils up, sticks to itself, severs at the tap and is not quite long enough you then realise that you get what you pay for. Instead, surprise you dad with an X-Hose. This super-string, durable and lightweight expandable hose may seem like a boring present but he'll thank you for it as it never kinks, twists and is stored easily.

The Tech Dad
VR Headset
Virtual Reality is the talk of the town and whilst the Oculus Rift and Sony VR will set you back hundreds, fathers can get a taste of VR through the range of mobile phone headsets currently on the market. I have the Vizor VR headset thats costs £20/$30 and you will amazed at the amount of apps and games already available for it. You can swim underwater, roam through a dinosaur park, ride roller coasters or get scared witless with some of the horror games. Similarly, there is a whole section of YouTube dedicated to 360 Videos allowing you to surf in Australia or see the world through the perspective of a puppy.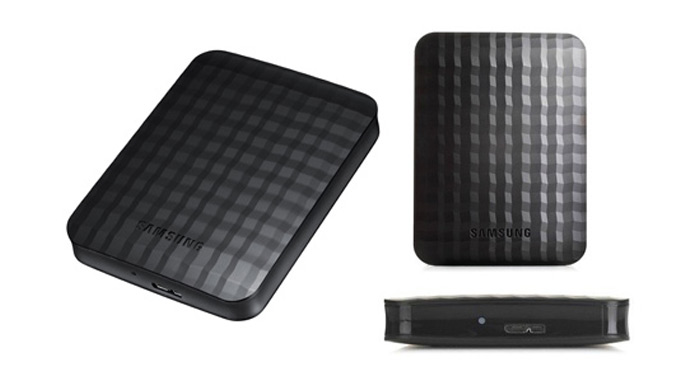 Hard Drive
With the file size of photos and videos increasing with every new phone or camera, digital space is something that fathers worry about. Keeping family photos, videos, downloaded TV and films, digital games and of course computer files all easily accessible is very important. As such an investment in a 2TB+ Hardrive, like the Samsung Slimline Portable Hardrive is a sound one. These drives are small, fast, portable, work with both PC, Macs and game consoles.

The Outdoorsy Dad
A Leatherman Multi-Tool
Every manly man needs a multi tool. Wether you are changing the batteries in a child's toy, or cutting branches to make a crude splint for a twisted angle, a multi-tool is extremely useful and used surprisingly more that you will think. In the past week I have changed batteries, sharpened sticks for marshmallow toasting, cut the cable on my strimmer, opened boxes, and used the pliers to open a particularly stubborn super glue. It is literally a mini tool box in your pocket. The Letherman collection come in multiple shapes and sizes and range from five tools to a massive 21 .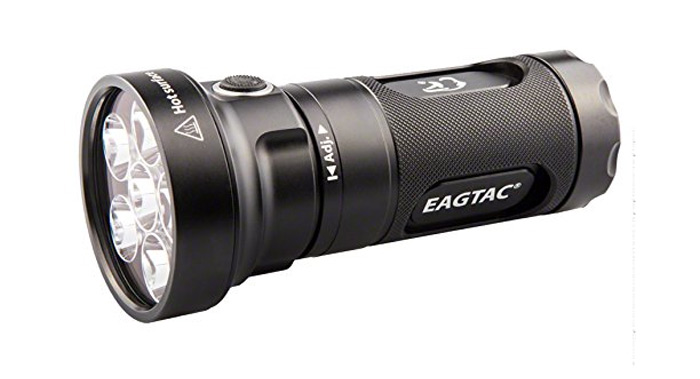 Eagletac Torch
The Eagletac range of torches are super powerful LED torches that are quick to charge and come in various sizes. Costs range from £25/$40 to £200/$250. The smallest is the size of a pen yet still packs a whopping 1300 lumens of light, can last up to 150 hours at low level and has a smart battery level indicator. The the most powerful torch on offer enjoys a massive 4800 LED Lumen and can last over 350 hours.

The Drink Loving Dad
Set of Award-Winning Beers
Any special occasion in which beer can be given as gifts is good one in my book. For many dads, beer should be savoured, enjoyed and explored and with the rise of real ales and micro breweries, there has never been so much choice for those on the ale trail. With little time left to buy a gift and post it, here is a great idea that can be done from the comfort of your desk. The online card retailer Moonpig now also have a range of gifts that can be added to your order. Two such gifts include and award winning lager pack and an award winning ale pack which can be send with you card in a matter of days.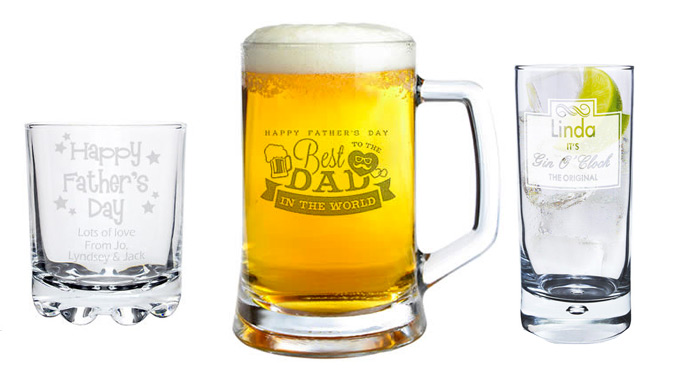 Customised Glass
Depending on your fathers particular tipple, you can get a personalised glass that he can call his own. Wether you want a small whiskey tumbler, a gin lovers high ball glass, a sturdy pint glass or crazy ale flute, There are various stores online that offer engraved glassware which is made even more special when accompanied by their drink of choice.

Family Focused Dad
Digital Photo Frame
You have run out of time to create a printed photo album, but with a digital photo frame, a memory card and some time to copy your photos over you can give your dad an electronic photo album that he can use at home or in the office. Th best thing about it all being digital is that you can continue to add photos to the memory card long after the gift has been given.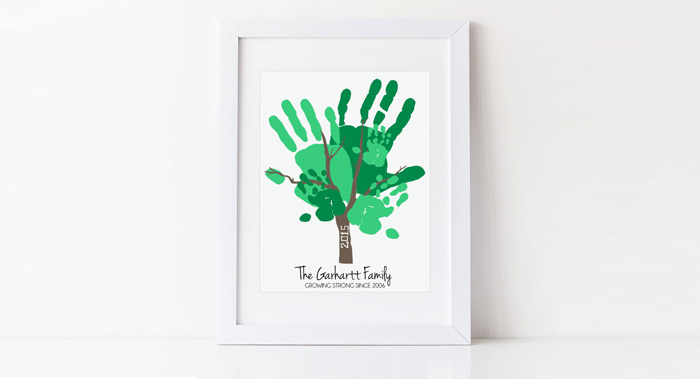 Handprint Canvas
Many stationary or arts and craft stores have a range pre-made canvas's. As it is only white canvas stretched over a wooded frame, the costs are relatively low and you can get them in a selection of sizes. This is particularly good for small children as they can dip their hands in paint and create a simple family tree. By drawing a tree trunk and asking the kids to create hand print foliage, this is a really sweet present that shows their little hands for years to come.

The Sporty Dad
Tennis Set /Swingball
The beauty of most sports is that they are shared with other people. What better way to share sports with your dad on fathers day, then with a simple Tennis set. For under £20/$30 you can pick up two rackets and set of balls which can be enjoyed all summer long. If you have nowhere to play near your home them a Swingball set will ignite the competitive spark in every sporty dad. Not only can this gift be shared family but also with friends of the children.

The Gastro Dad
Cookbook and Marinades
If you look in the cupboard you might find recipe books on curries, cakes and slow cooking but rarely do you see a cook book dedicated to the faithful BBQ. Depending on where in the world you are, there are a slew of chef's with dedicated BBQ cookbooks. My favourite is the Jamie Oliver BBQ Book as he covers all the basics from simple salads to slow cooked meats. You have to try the amazing monkfish kebabs. Whilst the book itself does tell you how to create you own marinades, why not accompany the book with a supermarket bought sauce to get him started.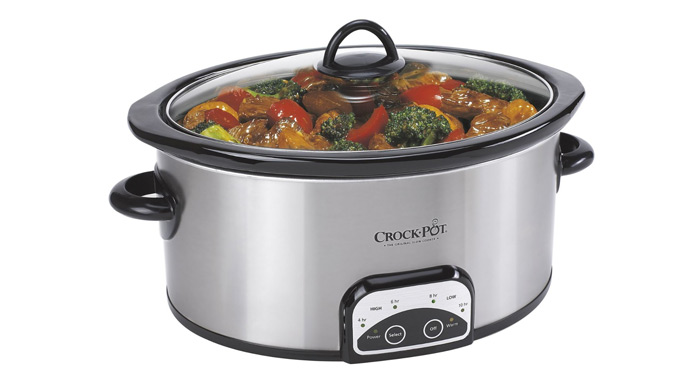 A Slow Cooker
You can pick up slow cookers from super markets for £15/$20 and if you don't already have one, it is worth the investment. I have had one for years and apart from my must-have chilli, I have used it for dinner parties, roasts, stews and so much more. For men, it's a simple way to create amazing dishes, as in most cases, you through everything into a pot and stir occasionally over the course of four hours. The slow cooker comes into its own during the winter months as it has an array of warming dishes. I also found it incredibly useful when expecting a child as I could prepare lots of food, put them in pots and free them. When you find yourself in the sleep-deprived bubble of a new baby it is easy to eat good food with no preparation.

The Dad Who Has Everything
Experience Days
Some fathers seem to buy everything they want, when they want it meaning it is so difficult to get them something original. One of the best ideas for a dad who has everything is an experience. For around £100/$130 you can buy them an experience of a lifetime, whether it's a track day racing high performance cars around a track, flying aircraft, gliders or helicopters r even Sea fishing for a day, these experiences will stay with him for years to come. Previously I have used Virgin Experience Days but other websites offer similar outings.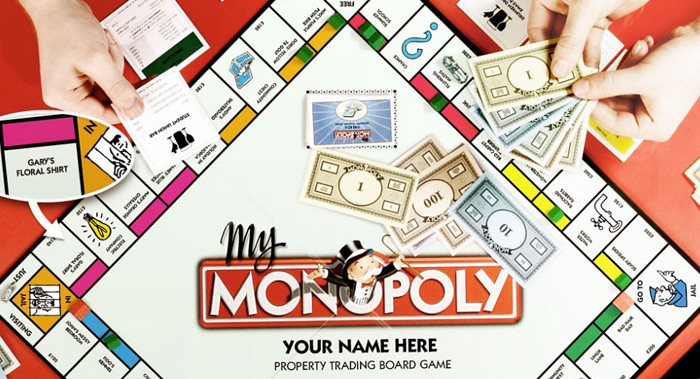 Custom Monopoly
I recently bought one of these for a friend's birthday and went to the extra effort of printing out a custom set of Chance and Community Chest cards as well. By creating a custom Monopoly board you can personalise each of the square to places that mean a lot of your family. The customised Monopoly board adds a great new spin to the property buying board game, when you end up buying your 2010 holiday home, dad's old MG Midget or your old high school. You can either choose to goth official route which will cost around £75/$99 or there are websites such as Cafepress that offer cheaper alternatives.
Under a Tenner
The list above covers gifts that range from £20/$30 to £200/$300 but for those looking for something cheap and cheerful I have created a mini-list of a few ideas for under a £10.
Steak Knifes (useful and manly)
Brand Name Underwear (Save us from super market own brands)
Sticker Album and Stickers (From football to Disney, there are sticker albums for everything)
Hip Flask (For that sneaky swig)
Socks (Men always need socks)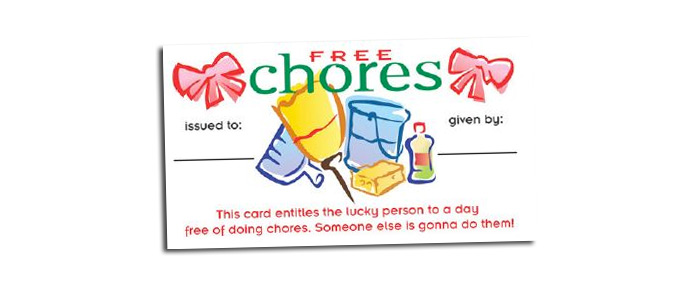 Free Gift Ideas For Fathers Day
You don't have to spend money to show your dad you love him, below I have outlined a few ideas for free gifts for fathers day.
Sunday Off (Let Dad play video game or watch sports whilst you bring him drinks)
Home Made Chores Voucher (Offer to clean the car, do the gardening or other chores)
Dads Movie Day (Watch his favourite movies with him and let him explain it to you whilst he says all the lines before they happen)
Dad's Music Playlist (Create a custom Spotify or Apple music playlist of all his favourite tunes)
And of course, don't forget the home-made card!