I think we should all agree that running a house is not an easy job. Moms and dads are people too, and they need a break sometimes like anybody else. Perhaps, with all the work and other responsibilities, there is not much leisure time to spare for additional activities, but it's still good to have a hobby, even if you are a dad.
No matter how much you enjoy the company of other people, the ones close to you, you still need a little time alone now and then as well as a designated place to spend that time. A true manifestation of such a need is the concept of a so-called man cave. It's a special space, an extra room in the house, which a man can decorate and equip however he likes and where he can set the rules. He can then do whatever brings him pleasure. Among the typical activities in such a place enjoyed by oneself or with like-minded friends are drinking beer, watching sports, playing pool or video games. That sounds like a great Saturday afternoon.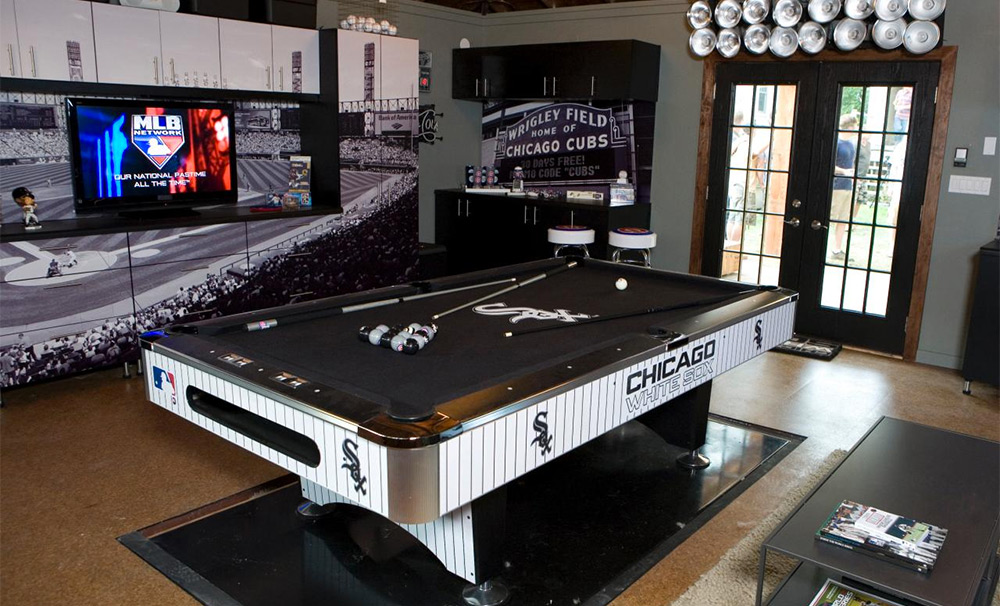 The purpose of man caves is to do our own thing. Be the real fortresses of solitude. On the other hand, they can be another room in the house to have fun. Or better yet, you can share them with other members of the family. Admittedly, not every entertainment would be appropriate for the young ones, but there are still ways to enjoy "manly" things together. Take playing cards, for example. While it could be a little intimidating at first to try more complex games, like poker and other casino classics, especially to those unfamiliar with the intricacies and sophisticated strategies, remember that you don't have to start with complicated variants of those games. For instance, a fast-paced and relatively easy 3-card poker should be a good start. On the other hand, even simpler games of roulette or those on slot machines will do great as well. Plus, setting up a small home casino could be quite amusing. 
Hobbies and interests come from passion and the need to have something to ourselves. They are what we need and want to do, and possibly what we are good at doing, helping us take a breath and collect our thoughts. That's why dads often prefer activities like woodworking, restoring cars and bikes, reading, starting a collection, model building and so on. Either way, having something stimulating to do is always a great idea. They're also an excellent way to pass some experience onto new generations should you choose to do them with those close to you.