For many, it is the dream. Working from home allows for flexibility, easier working hours, and is a particularly helpful lifestyle choice if you have a family. If you have the opportunity to work from home, there will be some considerations to make to ensure your output and productivity is as good, if not better, than if you were in the office.
Have a productive office space
You need to make sure you have a tidy, productive and separate office space if you decide to work from home. When an individual envisions working from home, you may conjure up images of lounging in your bedroom with a laptop, or chilling in the living room while on a call. This approach and attitude to working from home isn't best advised, as it will not engender a productive attitude to the tasks you are carrying out. A suitable desk, office chair, and ideally, separate room, is the ideal space to work within. This will minimise distractions, meaning you can get on with the task in hand effectively.
Invest in the latest technology
One benefit of working in an office is that you will most likely have the latest technology available to you. This includes computer software and harder that can adequately keep up with any task in hand, to deliver results as quickly as you work. It would be a frustrating setback to be mid-project to then find your laptop crashes. Avoid this completely by investing in the appropriate technology.
Ideally, you should have an up-to- date computer and monitor, which allows for more ease of use compared to a laptop. Don't limit yourself with your software either. The latest computer systems, programmes, and antivirus software, for example, can prevent your workflow being interrupted due to time-consuming holdups that were avoidable in the first place.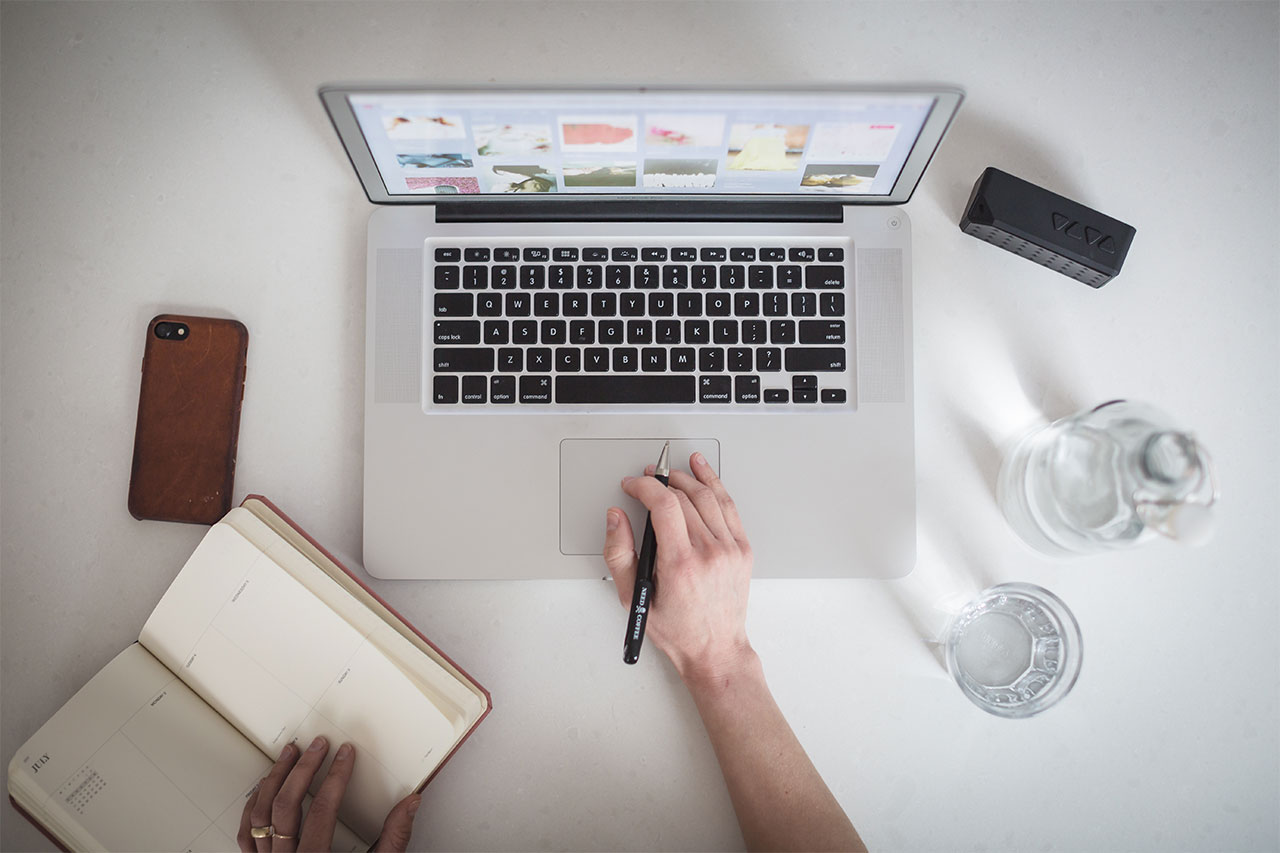 Have the latest wireless internet
Another important factor to working from home is ensuring you have the latest wireless internet. You wouldn't want to find yourself facing setback after setback due to a frustratingly slow connection. This could cause potential problems when communicating with co-workers, or worse, clients and customers directly. You can avoid such problems by seeking appropriate internet deals that work for you. Look into solutions provided by DISH Network Internet for example, for packages of high-speed internet. Regardless of whether you are streaming videos or checking emails, don't compromise on your workflow by sorting a fast and efficient internet connection.  
Keep work and home separate
Keeping work and home separate is harder than it sounds. If you have a family with young children, for example, it can be easy to have a ten-minute break to spend time with the children if they are at home, or clock off an hour early to catch your favourite programme or sports team. Endeavour to keep your work and home life separate by allocating set hours for both. This has the bonus of being productive in your working hours, as well as ensuring you can truly switch off in your down-time and not be concerned with work-related problems.