WordPress is a full-featured content management system that began as a blogging platform but developed into something far more powerful. WordPress offers a wide range of options, and as a result, many businesses choose it as their building platform.
WordPress is relatively inexpensive to use and does not necessitate extensive technical knowledge. There are numerous additional benefits to using WordPress for your business website, some of which are listed in the article below. Continue reading if you want to learn more about the features and services that WordPress has to offer.
Beginner-friendly
WordPress allows you to create a functional website even if you are unfamiliar with content management systems or do not have access to a developer or designer. You will easily be able to install a WordPress theme and include plugins as well as widgets. You can immediately add, update, or remove anything from your dashboard by logging into your WordPress account. 
Managing and adding content is also quick and simple with the administration interface.
Simple to Set Up
Almost all WordPress hosting providers allow for a one-click WordPress installation. Without the use of an FTP server, the WordPress installation file can be downloaded and uploaded. You can begin immediately by navigating to your hosting provider's cPanel, selecting "Install WordPress," and following the on-screen instructions.
You will be able to set up your WordPress account right away with minimal effort.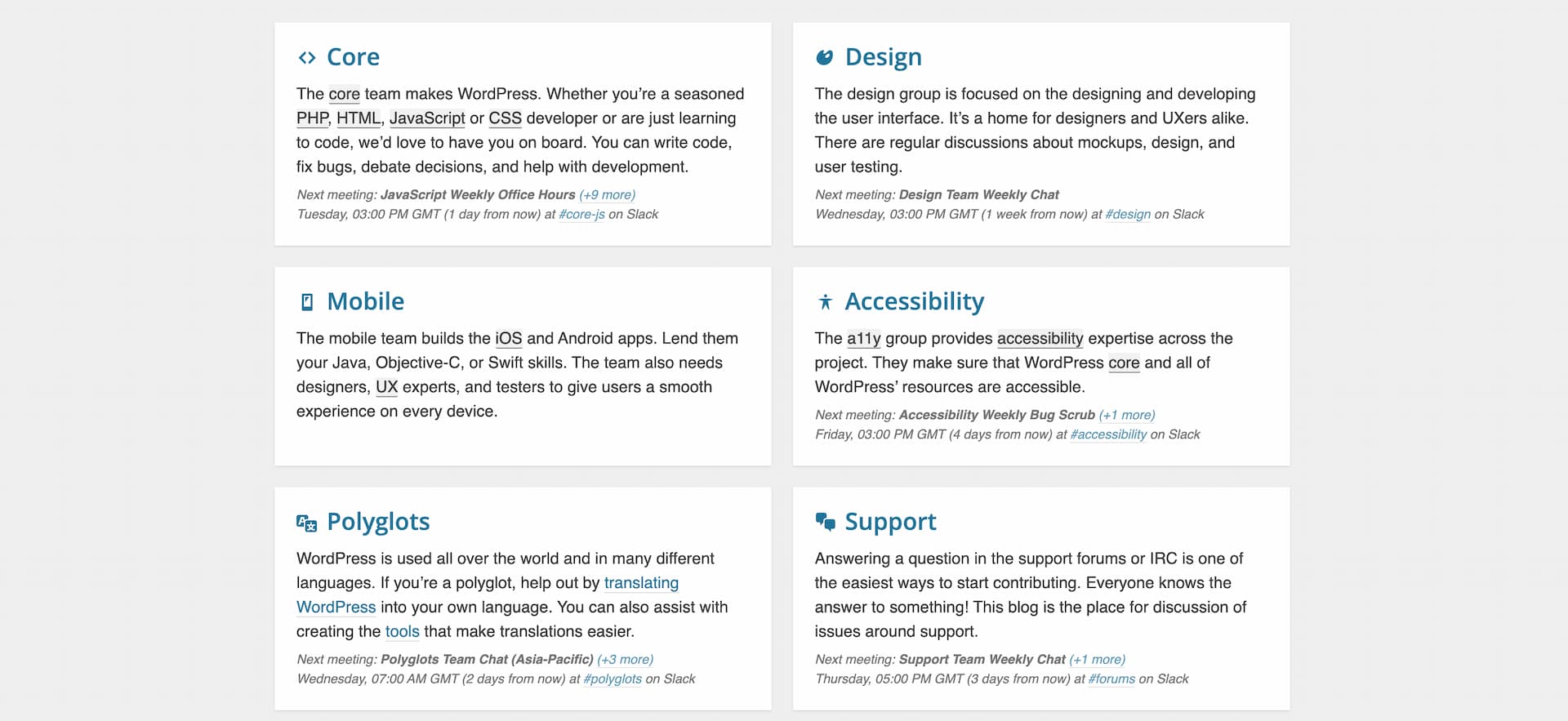 Community Assistance
This is undoubtedly the primary advantage of using WordPress over other platforms. If you ever need anything, there are plently of ebooks, blogs, online classes, forums, and other resources available to help you make the most of WordPress. 
The great thing is that if you ever stumble upon an issue, have a question, or are confused, you can rest assured that you will find your answer with one simple Google search. 
Updates
Because WordPress is open source and has a large user base, it is constantly improving. When WordPress is updated, a bug is fixed, or a new feature or capability is added. It is constantly updated and upgraded. It is not a static piece of software that deteriorates over time. WordPress is always changing, and because of that, users can have even better websites than before.
Customization
WordPress provides numerous customization options. There is a vast library of themes and add-ons available for use. Although some CSS knowledge may be required, modifying a specific design is relatively simple. If you lack the knowledge or skills to complete the task yourself, many competent and accredited designers can assist you.
But as we previously said, there are many resources that can assist you throughout the process of creating your WordPress website. So, you can completely customize your website on your own.
Speed
WordPress allows for fast loading speeds, but the user has an influence over the speed of their website. It is critical to ensure that neither the design of your template nor any specific plugins are contributing to the page load time. If your website is overloaded with plugins and widgets and you do not have enough resources to support them, your overall website performance will be negatively impacted. In this case, the best thing to do is update your WordPress hosting plan to include more resources such as bandwidth, memory, and so on.
Security
A website that frequently experiences outages or hacker attacks can harm your company's reputation by undermining consumer trust, reducing sales opportunities, and lowering its organic search ranking.
WordPress ensures the security of your data by performing regular backups, core updates, and frequent bug fixes. Their websites employ tried-and-true development methodologies to avoid the common break-ins associated with CMS-driven websites. They secure and remove any potentially dangerous points of entry used by hackers to compromise websites. Therefore WordPress is quite secure, even if you do not employ any additional security protocols.
Conclusion
Using the WordPress platform, you can create an amazing website that is both appealing and functional without the assistance of a web developer or designer. WordPress undeniably has some of the best features and services on the market, which is why it is the most popular content management system. So, if you were not quite sure whether to use WordPress, the above reasons should point you towards yes.