Without good health, you won't have the energy for your day-to-day life. That being the case, what is the solution? You need to get into a habit of choosing the beneficial alternative to everything that you do. For instance, instead of binge eating on chocolate and ice-cream while you watch the latest television series on Netflix, you should consider the healthy alternative to snacks, including fruit and vegetables, various smoothies, dark chocolate mixed with nuts and so on.
Who said that healthy choices aren't just as delicious for your taste buds? Don't forget to also get up from your couch and be active for at least a few minutes. The good news is that these habits will do wonders for your mental and physical wellbeing and will allow you to focus on every other aspect of your life.
Here are 6 practices that will do exactly this and get you back on track to living your best life.
Avoid bad habits
Bad habits are often what ruin your health to begin with. This includes anything from smoking, excessive drinking, eating junk food, and much more. A part of the reason you might be subjected to these to begin with is due to the company that you keep. Although there is no harm in having a friend that has a deep affection for chips and candy, you shouldn't surround yourself with people who force you to drink and smoke to the point of addiction.
You can break these habits much more easily if you don't enter a situation where it is likely to occur. Moreover, consider spending more time doing activities that you thoroughly enjoy and even benefits your health, whether that's yoga, meditation, drawing, reading, or something else.
Positivity
A positive mindset will change the way you look at the world and make you a happier individual as a result of it. Your mental health needs to be looked after, as many people end up being consumed with stress and chaotic thoughts due to their day-to-day life.
It's easy to look at the negative aspect of a situation, especially when everything around you goes wrong. Start practicing a positive mindset by being gracious for what you have as opposed to what you don't and practice looking at life through a glass half full mentality.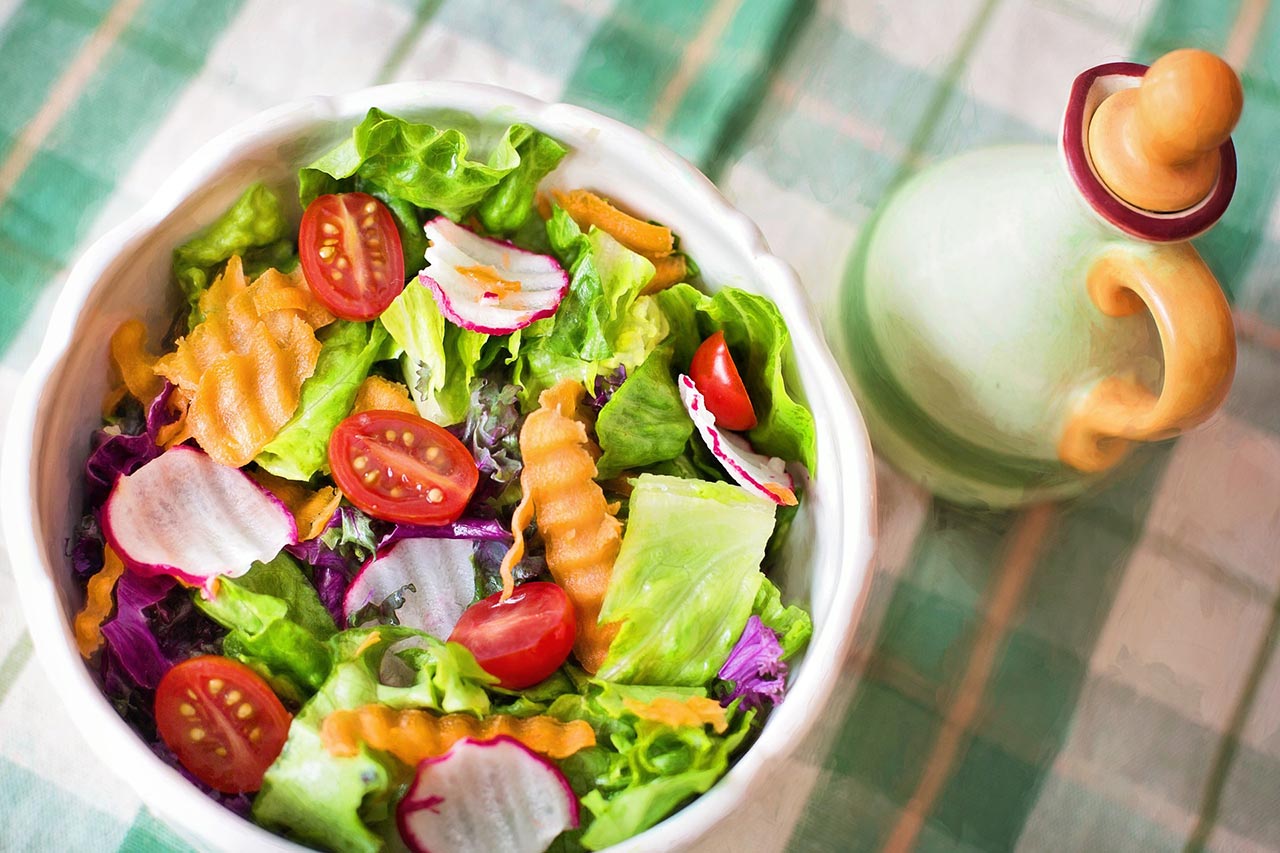 Eat well
Eating well is always at the cornerstone of good health. The next time you go grocery shopping, be more attentive to what you are buying. Is your daily food filled with preservatives and chemicals? Is it often packaged in excessive plastic or found in a tin can? Instead, opt to purchase fruits and vegetables, or learn how to properly grow your own for sustainable take on eating well. Clean eating will require you to eat balanced and nutritious meals. Moreover, make a habit of doing so by prepping what you will make for the next day in advance. Don't be tempted to purchase fried food simply because you woke up late and didn't have enough time to make something. There is always a healthy option if you simply look for it.
Exercise
Exercise goes hand-in-hand with a proper diet, and it thus helps you achieve a healthy weight to height ratio, boosts your brain's activity and improves your stamina and energy. Being fit simply requires you to go for at least a 15-minute walk every single day or to engage in some exercises within the comforts of your living room. Despite what you may think, you don't need to spend a few hundred dollars on a gym membership, as there are plenty of options for free physical activity. Find the one that works best in your schedule.
Hobbies and fun activities
Getting your health back on track also means having more fun on your day-to-day life. Not everything needs to be a routine, and in order to get your brain's creative juices flowing, you should invest in hobbies or other fun activities that make you happy.
Make a habit of trying something new at least once every few weeks, and you will be inspired as a result of it. It could be a new and exotic food, seeing a new band play live, or even traveling, if you budget the money for it. All of this will help your mental health.
Assistance from health professionals
Health professionals are experts in their field and they are there for a reason. No matter how many apples you eat a day in order to avoid the doctor, you need to see them for regular check-ups, and especially when something is amiss. You could very well be suffering from some type of immune system problem and not know it, because you are not showcasing the symptoms right away. Thus, in order to take preventative measures to any diseases, you must visit your doctor ever-so-often for the necessary blood work, or even vaccines for that matter.
Then, there's the case of hurting yourself or having an emergency that requires you to see a healthcare professional. No matter where you are in the world, there are always hospitals and clinics that offer the services you need. For example, if you broke your foot or are experiencing some other type of musculoskeletal system injury, you will need to take time to heal but also visit a chiropractor, such as the ones at Millar Chiropractic. Of course, in an ideal world, you would not have to go simply because you were careful enough not to injure yourself, but you never know what could happen and when.
There's nothing as important as your health and wellbeing. Remember the last time you were feeling unwell, and it could have been something as simple as the flu, but you could no longer sleep, and your mind was preoccupied with the running nose and sniffling that you couldn't stop.
In order to have the energy to focus on work and excel at it, go out with friends and family, practice your hobbies and much more, and be healthy. Follow the various tips mentioned here, and you are well on your way to setting yourself up for a lifetime of good habits that will benefit you up until the age of retirement. If you can reduce your chances of experiencing certain problems and diseases, why wouldn't you?