So, the time has come to update your child's bedroom. Given the rate that kids grow and adapt, it's inevitable that they will outgrow their surroundings and need an update once in a while, but redecorating an entire room is something that most parents dread. In the age of smartphones, tablets, and round-the-clock entertainment, keeping up with your kids' interests can be a challenge. Before you know it, years have passed, and your preschooler is still surrounding by nursery decor.
However much you want your child to feel happy and comfortable in his surroundings, redecorating costs your money and time, so it's not something you want to be doing every few months. Here are five smart tips for your child's next bedroom makeover that won't break the bank.
Choose a Neutral Wall Colour
Children's interests change regularly. While your kid might be desperate for a dinosaur-themed room now, will he still be into it six months down the line? While you want to accommodate your child's changing interests, you don't want to be redecorating every few months. Avoid future overhauls by painting the walls in a neutral shade and adding removal details. If your child is a basketball fan, for example, you can add posters of his favorite players, wall stickers and even curtains that reflect his passion.
For custom-sized basketball window curtains, visit https://www.visionbedding.com/window-curtains/basketball.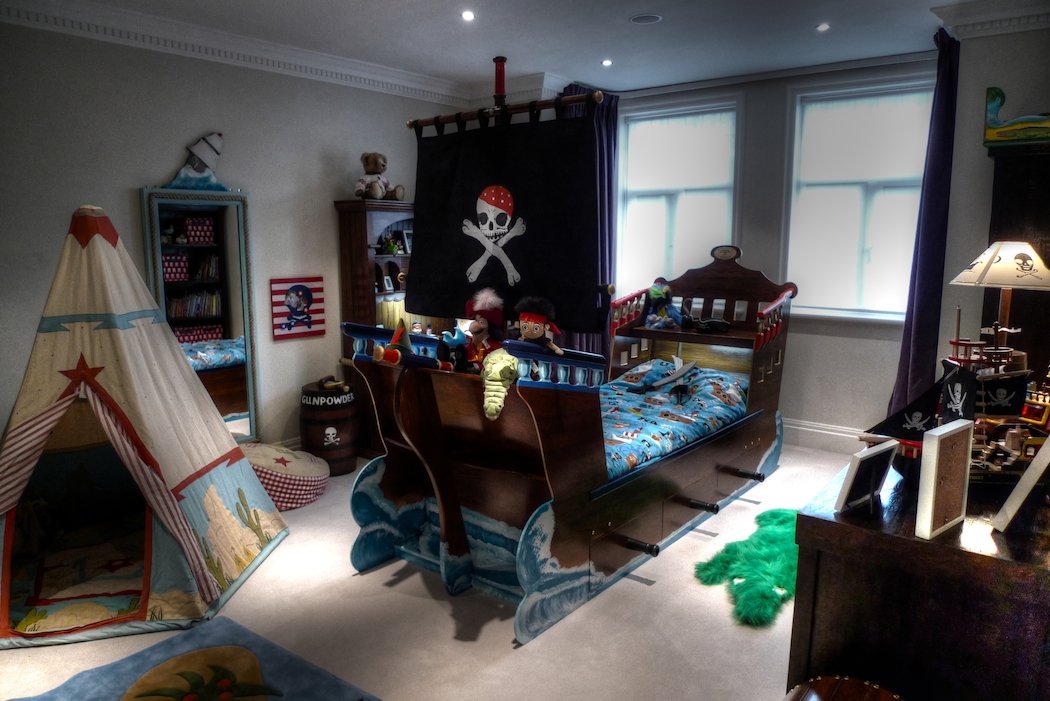 Let Your Child Choose
It's good for children to feel they have some control over their surroundings, so let them choose the "theme" of their bedrooms. As long as you're not too ambitious with your design ideas, you can implement their wishes quickly and easily. Plus, you can always change up the curtains, bedding and wall posters down the line then they inevitably want a new theme. Again, focus on smaller details that can be swapped out.
Go Homemade
If you're a dab hand at DIY, you can save your family some money by creating new furniture or reinventing old pieces by hand. If you're artistic, you can easily create personalized canvas art, build shelves and renovate furniture on the cheap. Use the Pinterest app for decoration ideas and inspiration.
Use Wallpaper
Don't be afraid of wallpaper: it can entirely makeover your kid's space with minimal effort. Plus, these days you can buy self-adhesive removable decal wallpaper, so you won't need to spend hours stripping the walls when your child outgrows the design. As well as adding patterns and colours to your kids' walls, you can also add this handy peel-and-stick paper to cupboards, doors and coffee tables. Who said redecorating had to be time-consuming?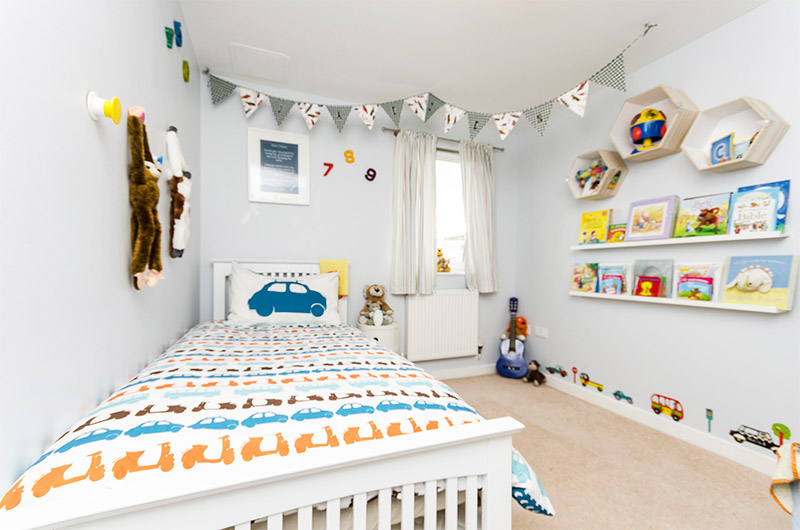 Don't Be Too Prescriptive
Don't stick too rigidly to your child's design idea. If your daughter requests a safari-themed bedroom, don't feel like everything in the room has to reflect the theme. Paint the walls white, add some animal print removable wallpaper, add some cute prints to the walls and cuddly toys – but don't go overboard. You don't need to replace every element of the room. Instead, work with what you've got and remember: no child's room was ever meant to look perfect.