As a parent, it is inevitable that you will spend a significant amount of time behind the wheel ferrying the little ones around whether it is the school run, a fun family day out or taking them to visit friends. This means that your vehicle should be one which is reliable, comfortable, safe and enjoyable – in today's tech-driven world, there are all kinds of cool gadgets that can make this easy.
Dash Cam
Dash cams have skyrocketed in popularity and it very easy to see why. A dash cam will constantly record what is happening on the road in front of you and this can be highly valuable if any kind of incident occurs whilst you are behind the wheel as they can settle disputes on insurance claims and could even improve your driving.
Coffee Maker
A cup of coffee is an absolute must in the morning, but often you will find yourself pressed for time before you have to take the kids to school. Fear not, as you can now get a coffee maker for your car so that you can enjoy a cup whilst behind the wheel. This is also helpful if you are ever driving when tired and need a pick me up to keep going.
Rear Camera
If you have purchased an older second-hand car to accommodate for your growing family, with places like AA Cars being a good place to shop, you are unlikely to benefit from many of the great new tech features available in new models. You can, however, buy gadgets that will provide you with the same abilities like the rear camera. This is mounted just above your rear number plate and uses Bluetooth to transfer live footage to your smartphone – this allows for safe reversing and parking and will stop you from scraping your rear bumper.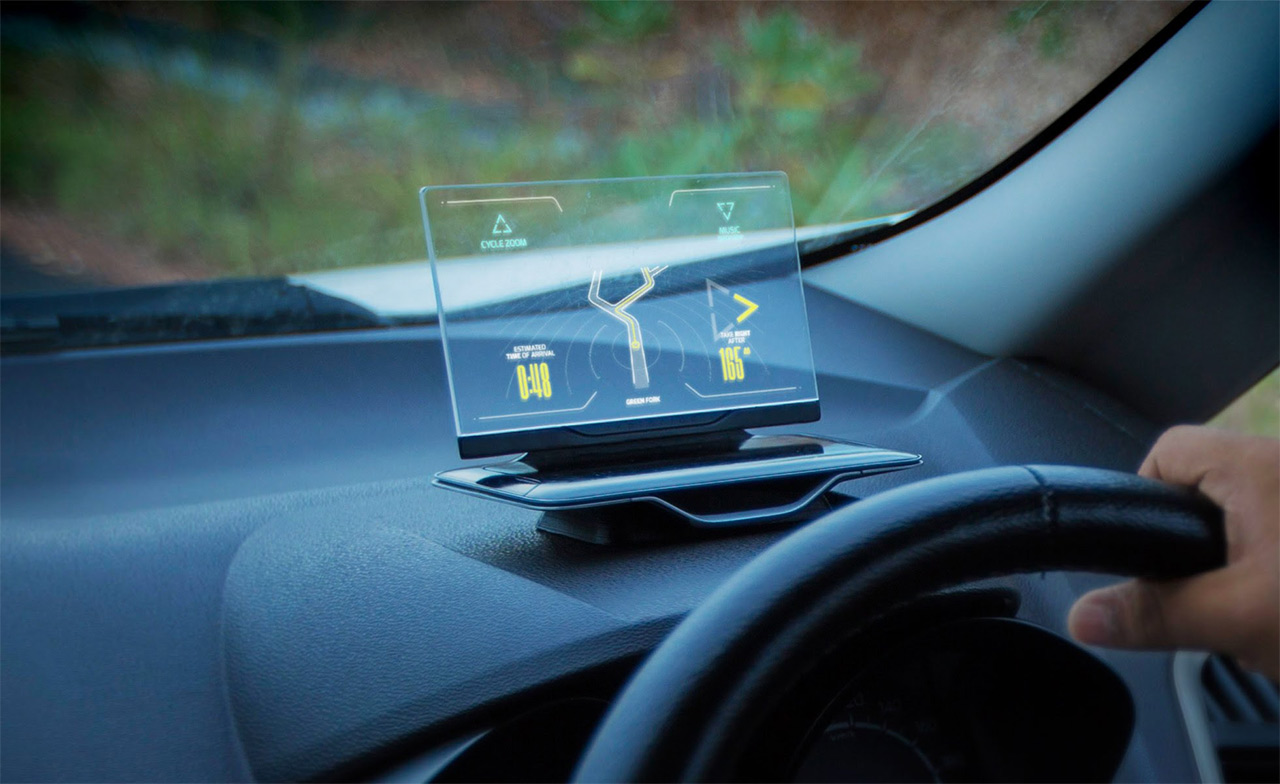 Head-Up Display
Another cool gadget that the driver will benefit from is a head-up display which projects important information onto the windscreen. This can include directions, the speed limit, the location of speed cameras and more.
Baby Mirror
If you have a baby on board, you will want to keep a close eye on them whilst in the vehicle. This can be a challenge and especially if they are in a rearward facing child seat, but a baby mirror placed on the back seat headrest can make it easy to see in your rearview mirror for when you briefly take your eyes off the road ahead.
The above gadgets will allow any parent to be fully set anytime that they are behind the wheel. There are many other amazing gadgets and bits of tech that can transform your vehicle and it is exciting to see what else will be available in the near future.