Vestel, one of Europe's largest electronics and appliance manufacturers, has unveiled two new affordable electric vehicle (EV) chargers for the UK market. The EVC10 dual-output model is aimed at small and medium-sized enterprises (SMEs), while the single-output EVC04 is designed for residential and small business use. Vestel, which is behind some of the biggest brand-name chargers in Europe, launched its own-brand EV charging products at Fully Charged Live South 2023, held at the Farnborough International and Exhibition Centre from April 28 to 30.
Lowering the cost of ultra-reliable charging solutions for the growing UK market, Vestel's latest launches are fully compatible with all current UK EV charger regulations. Designed and built in Europe, they exceed European manufacturing standards for environmental practices and sustainability.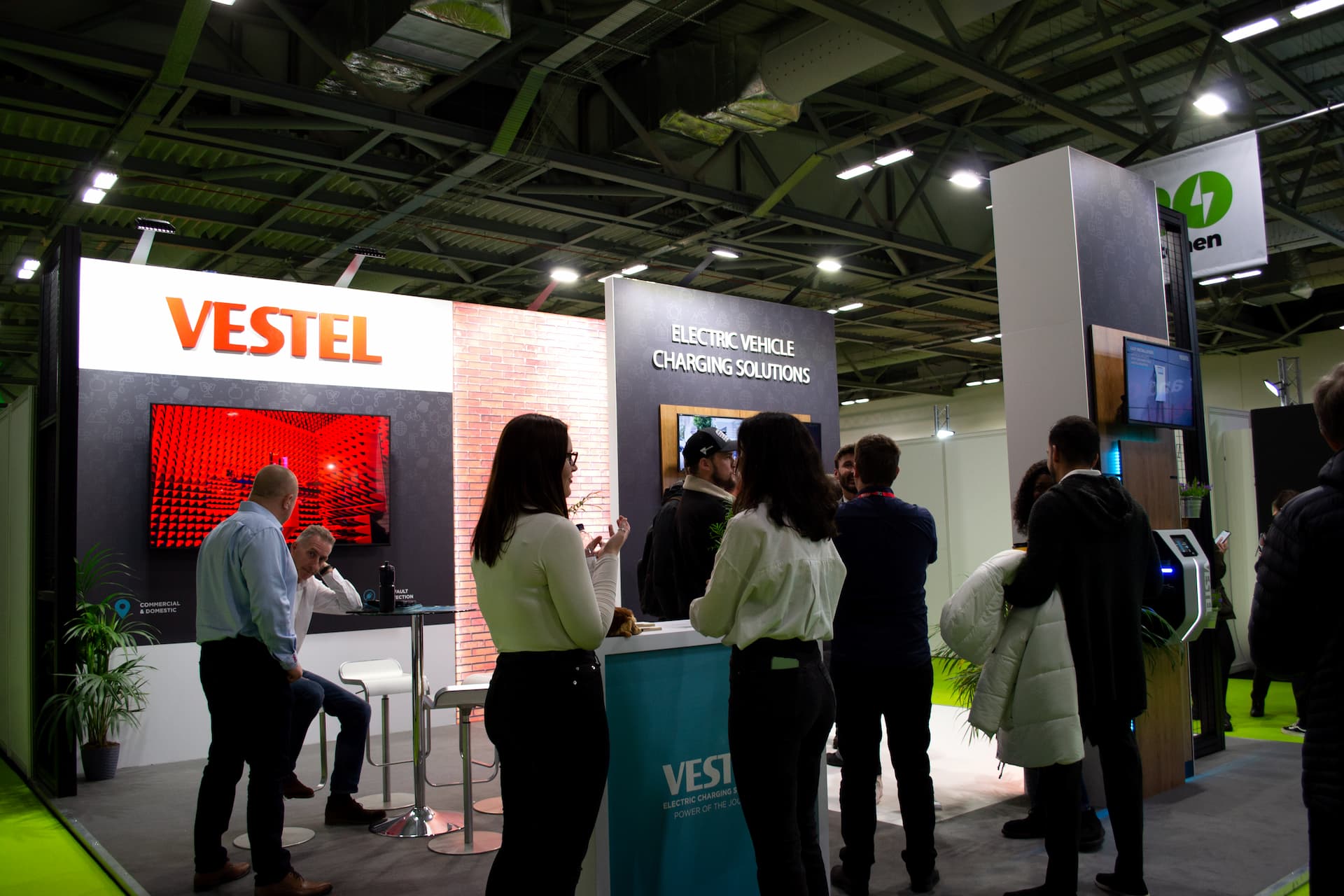 The EVC10 is a robust 22kW charger, offering dual socket 2x 11kW output from a single 3-phase feed, and is ideal for small businesses, commercial venues, and car parks. Its unique design allows up to super-fast 22kW charging from a single outlet (when used with a single vehicle) for compatible vehicles such as Renault EVs. As standard, the sleek-looking charger offers a 7in TFT LCD display, RFID card reader and 802.11n Wi-Fi connectivity for seamless ease of set-up and use via the Vestel Drive Green app.
The EVC04 is based on the proven chassis and design of the European-spec 3-phase EVC04-AC22 models installed in over 30,000 locations across mainland Europe on behalf of vehicle manufacturers, fuel brands, and energy providers. Thanks to Vestel's 700,000 units per year manufacturing scale, it is expected to become one of the most widely used EV chargers on the market.
At Fully Charged Live South, Vestel gave away plantable post-it notes which double as wildflower seeds and were raising money for charity partner Tiggywinkles, which specialises in the rescue and treatment of wild animals, the charity's hedgehog cuddly toys made from recycled water bottles were given away with every donation.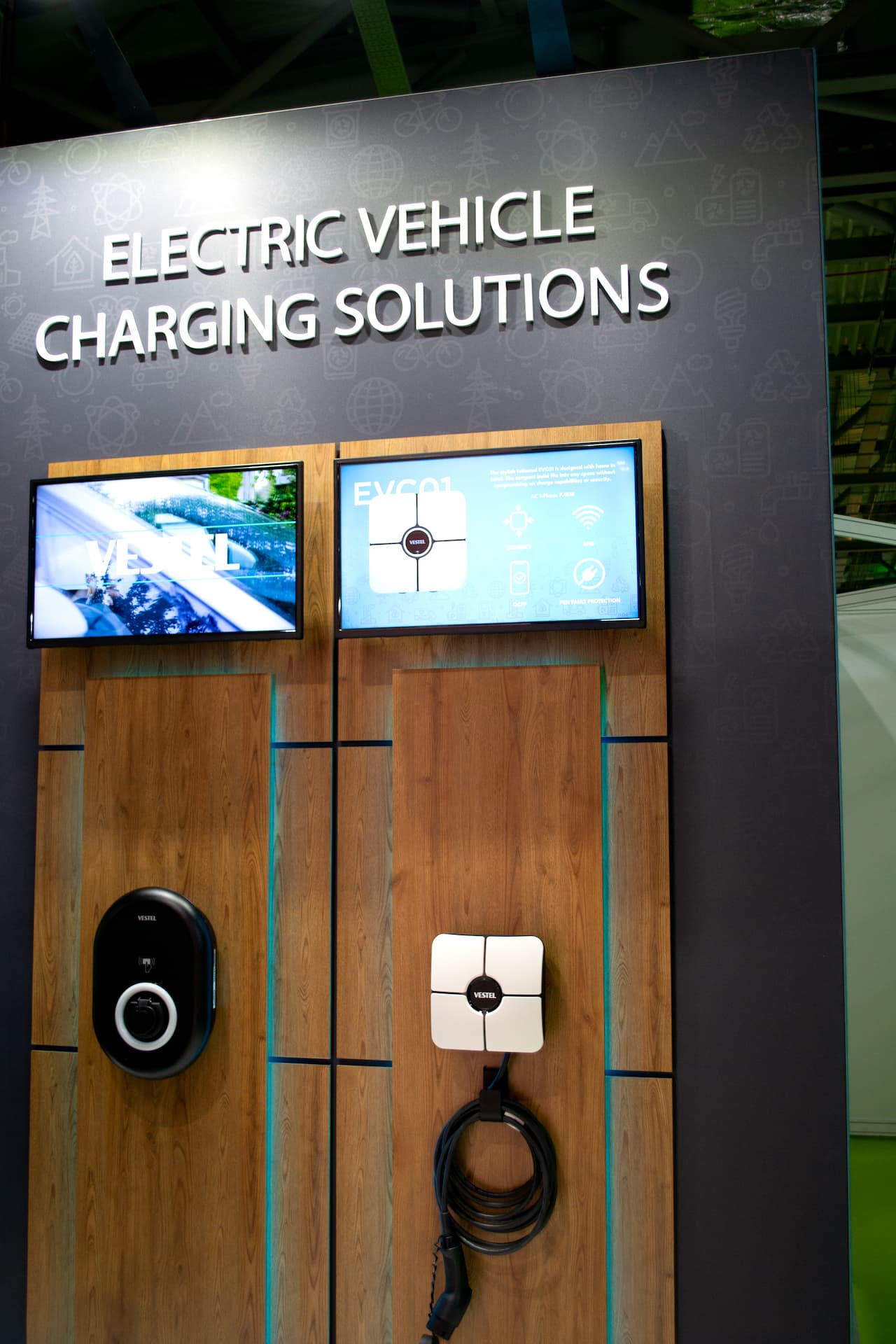 Ali Khan, EVC Business Development Manager at Vestel, commented on the success of the event: "Our commitment to the quality and reliability of our chargers, along with the affordable price points thanks to our economies of scale as a major European manufacturer, really resonated with the Fully Charged audience looking at manufacturers to make EV chargers simple, reliable, and cost-effective."
Vestel will also be exhibiting at Fully Charged Live North at the Yorkshire Events Centre in Harrogate from May 19 to 21, 2023, giving visitors from the North of the UK a chance to see the new UK Vestel brand EV charging products.