Travelling with the kids in tow is not an easy task, especially when you are travelling solo. Many dads swear by using their iPads to keep kids calm when travelling, especially when going on long journeys. And, why not?
As well as being a godsend for plane rides and car journeys, tablets and iPads are also incredibly useful for the rest of your holiday too. Did you know that there are some amazing travel apps designed just for parents?
From sightseeing and games apps to apps that can locate the nearest toilet when your tot has to go, there really is an app for everything.
As a daddy, travelling can sometimes be tricky, but with these handy apps, you can make travelling with the kids much easier.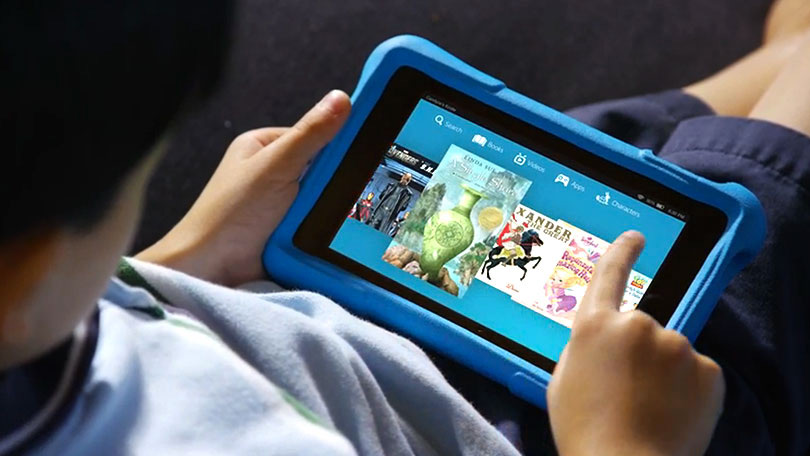 Apps for the kids
For many parents the worst part of any trip is travelling to and from the destination, either by car or plane. This is because children have a habit of getting bored easily, leading to nasty temper tantrums. A temper tantrum is not something you want while in an enclosed space like a car or plane, that's why being able to distract them is a must.
One of the best apps for keeping the kids entertained while you drive is Road Trip Bingo. This clever app is made for two players, so can be played by two children on the same device. The aim of the game is to spot all the items on the list – road signs, trees, etc. The winner of Road Trip Bingo is the first person to cross off all the items and shout, "Bingo!"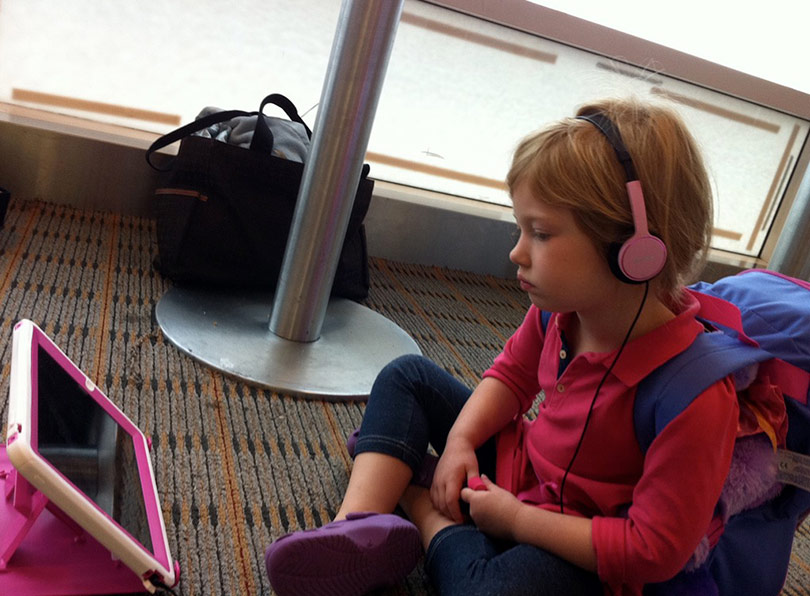 Apps for airports
Any parent will tell you just how stressful it can be waiting in line at the airport with kids, especially young kids. Airports and small children really don't mix, and if you aren't well prepared can be an absolute nightmare.
Whether you are waiting in line for your flight to go and explore Norway or visit sunny Spain, what you need to download is the A Family Matters app. This clever app is a conversation starter for you and the kids and is amazing for beating boredom. All you have to do is click on your location – airport, line, store, etc. and then it comes up with an appropriate question or activity.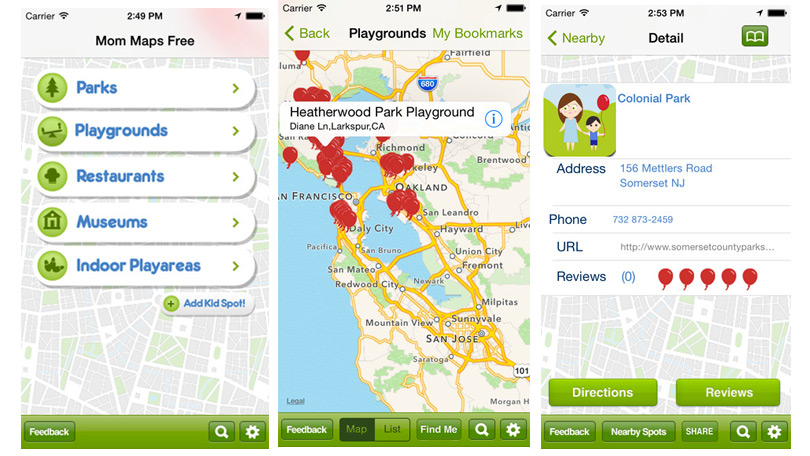 Apps for road trips
As a daddy, you most probably always try to make road trips as fun as possible for your little ones, which isn't always an easy task. But with the amazing Roadside America app, you will find making journeys fun, much easier. All you have to do is put your destination into the app, and it will find the most fun route, complete with roadside attractions.
While not technically a daddy app, Mom Maps in an awesome app that all parents should have. In your hometown, you know all the best places to take your kids, but when you are travelling it can be more difficult to know where to visit. The Mom Maps app has 28,000 locations that all child-friendly, so wherever you are, you will never be stuck for ideas of where to go.
As parents, we are so fortunate to live in an age where technology is so widely available. Especially, when it comes to having to travel with kids. Eye Spy might entertain the kids for a while, but there's nothing better than a game of Road Trip Bingo to put a smile on their little faces.