[dropcap size=big]M[/dropcap]aking pretend cakes is actually pretty cool and the fact its Duplo means the pieces can be used for so much more. The set comes with two variations of cakes, the traditional corner slice and the smaller cupcake style, as well as a handful of candles should you wish to make it a birthday treat. The box is has ample room for more pieces if you decide to reuse it, and the top turns into a hand cake serving tray. From most online retailers you can pick this set up for £19.99 / $34.99
The set contains over 20 variations of Duplo block spread across six difference colors from chocolate covered bases to hot pink icing. There are a number of standard blocks and a range of flowers, icing swirls, candles, and baskets.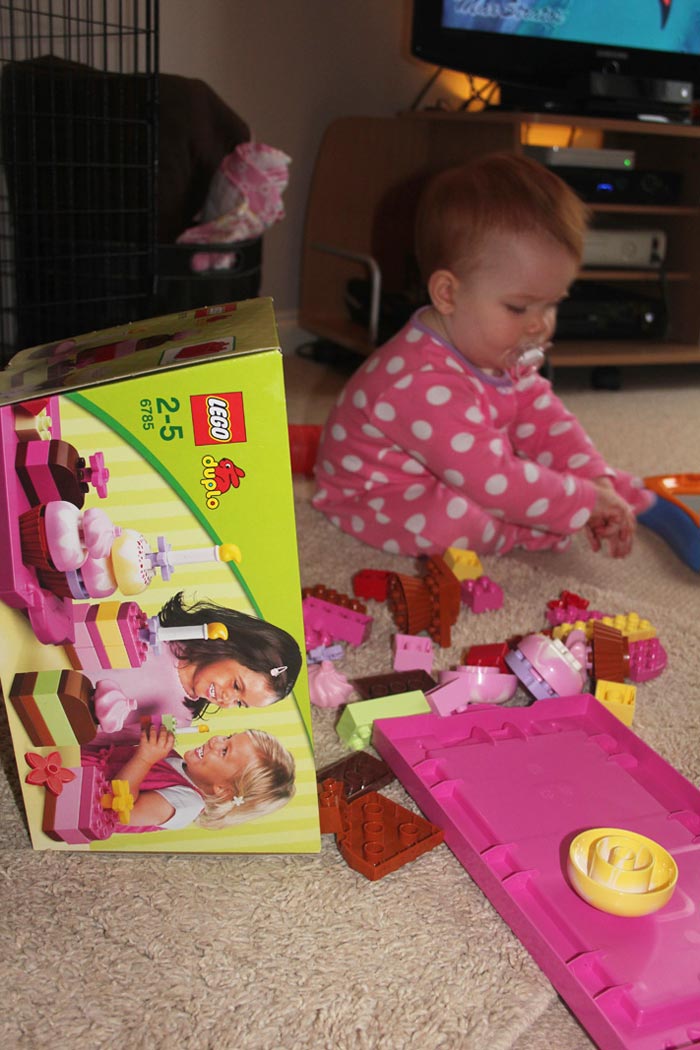 There are many reasons I can see the Duplo Cake Makers Kit being a long lasting member of our toy chest. From a child's development point of view it; improves motor skills, helps them learn about shapes and colors, as well as inspiring new Ideas and creativity. The replay ability value is great as the cake making could be the main feature or the created cakes can play a prop role in one of our many tea parties or imaginary birthday celebrations. Once mixed with our other Duplo sets I have also seen a dinosaur be made as well as a Taj Mahal style house (great use of curly icing on the roof).
Overall, this set is more fun than you might expect and the fact that is Duplo means that it will last. The price is a little high as it works out around a pound a piece ($1.50) and the cake variations are limited to begin with. Ultimately however, it is only limited by your imagination.
Toy Review: Duplo Cake Makers Kit
A great set that can be used for parties and picnics or taken apart and used for aircraft and spaceships.
THE PROS
Makes every play a celebration
Ease to pick up and play
Easily repurposed
THE CONS
Limited cake combinations
A little expensive