Remember growing up listening to your Walkman (and later Discman) at full volume, daydreaming about being the leader of your very own band? Although sensibility may have gotten into the way of things, you can still jam with your buddies and perform live on stage in your spare time. Plenty of other geeky dads have pulled out their keyboards, electronic drum sets, and programmed music to their heart's content. Take Buzz Harmony for example. This online platform is a great place for musicians to link up, share their music, and show the world that they deserve their big break. Follow these steps and you and your dad-crew can be strumming guitars and hitting all the right high notes on the way to stardom.
Find Talented Musicians
It takes musicians with passion to put together a band, but it also takes heart to go after your dreams. Find out who amongst your peers already own their own instruments as well as who might still give them a whirl from time to time. You don't need to go in search of the next Slash, but you do want to find musicians who can at least hold a tune. Also, remember that your band of merry dad musicians all need to have similar musical tastes. This means that whoever you assemble to be in your band should at least be open to playing new wave music.
Start Making That Demo Tape
So, you won't be really recording a tape at all, but arranging a collection of MP3s that you can send out to various venues, potential managers, and even record companies. Really, the entire point of assembling a band is making music that will eventually be heard. So get on your computer and arrange your melodies, try out different hooks, and record your chorus until it all sounds magical. With some good music production software, you can sound like your band is recording in a professional studio.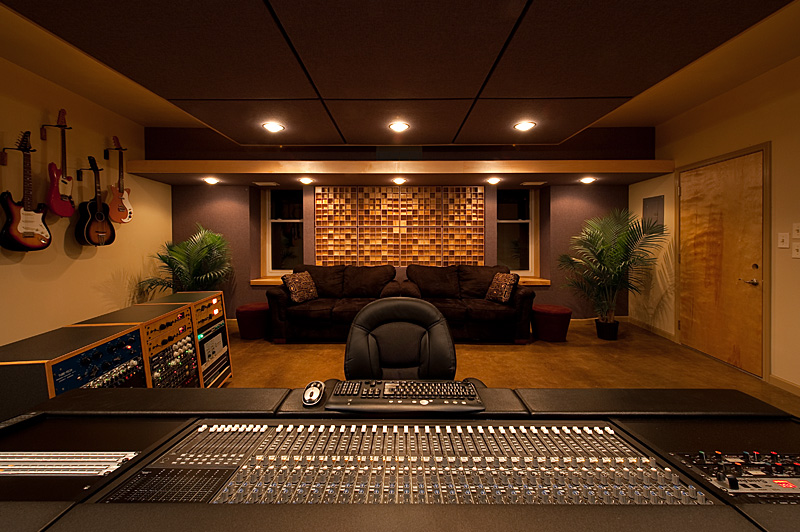 Perfect Your Band's Image
While you might feel like you're a bit too old to come out in spandex, you can play upon your geekiness. You don't need a gimmick, but your band should have a flavour, a definite vibe, and an image that isn't associated with any other acts. If your group is made up of nothing but dads who also happen to be programmers and computer geeks, come up with a name that reflects your passions. Say you guys brew your own beer and play a game of Dungeons & Dragons before each practice session. Then mention your pastimes on your band's official website. Let the fans know who you are well before you make it big.
If you're infinitely bored, then put together a band made up of a motley crew of meddling musicians. It'll give you something to do on the weekends that doesn't completely revolve around programming, coding, and tinkering around with electronics, although you will likely be sitting in front of your laptop much of the time. There's nothing cooler to kids than to be able to say that their dads are in a band.