When you're a big fan of tech, you may find yourself looking to embark on different techie projects from time to time. Some of them are going to be just for you, things that you're enjoying doing on your own, while some of them are going to be more about the family. If you're currently looking for something to work on with your kids, there's a perfect parent project that you could consider to start next – setting up your own home cinema. When you love to watch movies together as a family, this can be a great way for you to create something together, and make your movie watching more enjoyable.
Decide On A Space
But, before you all get ahead of yourself with the techie options, you're going to want to find a suitable space to create the home theater room in. This could be in your current living space, in a spare room, or you may even want to convert your unused garage space or construct something in the garden. So this is something you're going to need to decide on now because it could require a lot of work to get the space ready to transform. Think about how often you'll use the theatre, because if it's often, then you might want to put more time into dedicating a set space for it.
Find The Perfect Screen
With your space chosen out and prepared, you can then start to get excited about the tech. The first thing that you're going to want to do is decide on the screen that you want. You might want to go with a state of the art flatscreen at a giant 85" in size, or you may want to go in a different direction and opt for a projection screen instead.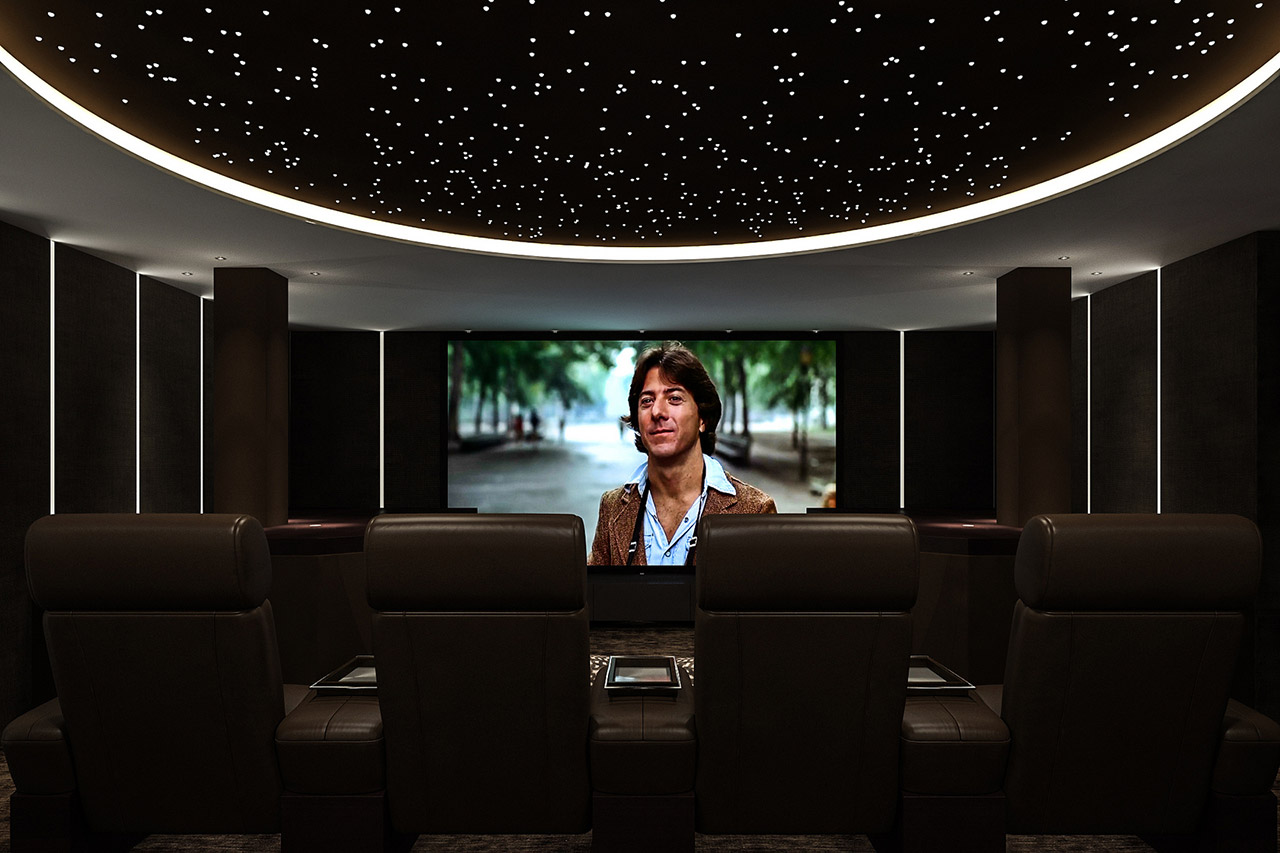 Hook Up A System
Then, with the screen in place, you're going to want to find the right home cinema system to go with it. For this, you might want to go with a full-service TV and internet option such as Suddenlink, or even choose to hook up your laptop and keep everything digital. You will need to decide whether you want it to be just for movie nights, or day to day TV watching too.
Get Comfortable
Then, you should think about getting comfortable in the space too. Because when you want to a movie marathon, you want to feel relaxed. There are lots of different home theatre designs that you could consider for inspiration here. But you do have to decide on the kind of seating that you want, whether it's bean bag chairs or a recliner sofa, to help you style out the rest of the room.
Add The Finishing Touches
Then, you're going to want the rest of the room to work with the cool cinema feel that you've put together. For this, you might want to get techie too. You could get some fab gadgets together for refreshments, including a popcorn machine and a mini fridge, or even get a snacks cart together instead. Either way, you want to make sure the finishing touches set your project off right.