As it gets closer to summer, the sun is out more often and there is no excuse to be sat indoors watching the TV all day. Finding things to do in the sun can often be difficult but one way that many people pass the time is by doing some DIY. For those dads who have a bit of spare time, we have come up with some DIY projects for you to complete this summer. Keep reading if you'd like to find out more!
Build A Steel Building
Our first idea for a project is to order a steel building from Armstrong Steel and build it yourself in your back garden. This is the most popular choice for DIYers due to how easy they are to build. As a bonus, Armstrong Steel also have advisors available 24/ to help you if you have any issues. You might be wondering what you could do with a steel building but honestly, the options are endless. You could be selfish and turn your steel building into a man cave or even office space if you want to work from home. Steel buildings are durable and easy to assemble, and you'll love it when it all comes together in your garden.
Create A Climbing Frame
Climbing frames and play areas for your garden are expensive and can take up a lot of space. If you have some extra time, we recommend building your own play area for your children. If you have some extra rope or some slides lying around, you can add them to the frame and create an exciting assault course for your kids. Don't be afraid to get creative because they will love this addition to the garden.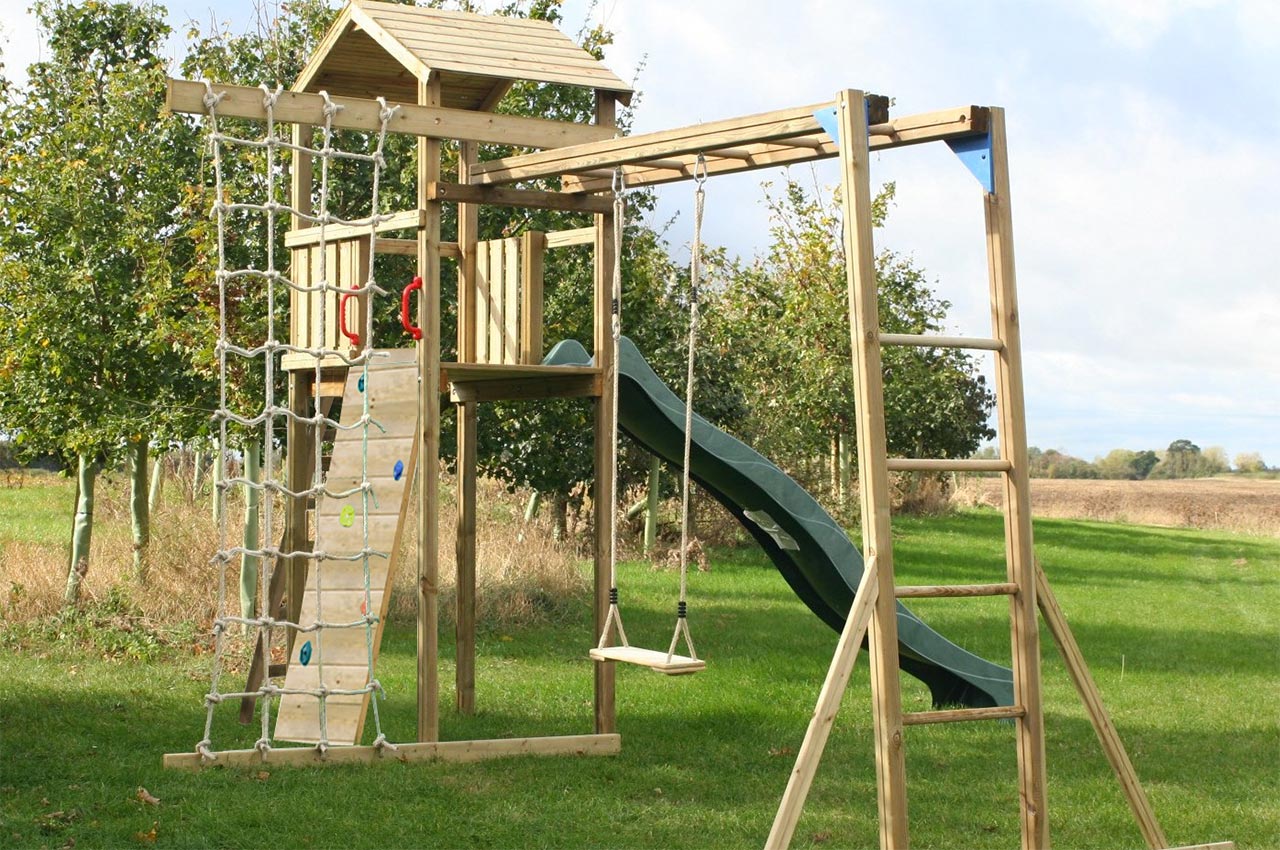 Create Some Garden Zones
Our next project depends on the size of your garden. If you have quite a lot of space, why not divide it into zones for different activities. You could have a zone for your children to use as well as a zone for eating or entertaining. Why not build some picnic tables and invest in a small firepit? You could have some great barbecues or picnics once you're done so get started on this DIY project now!
Water Area
Our final idea for you to get outside this summer is to create a water play area for your children. If you live in a place that is likely to have a lot of hot weather, your kids will love being able to jump in the paddling pool area that you have built for them. You could also consider creating a soft area that they can slide about on with some plastic sheets and some sprinklers under the grass. Your kids will love this as they have fun in the sun. For something more long-term its worth contacting a few swimming pool contractors to get quotes on options, timeframes and costs.
Final Thoughts
If you want to get out and enjoy the sun this summer, make sure to try out some of our DIY projects for dads. You'll feel proud of what you have achieved by the end of it and you'll want to get started on more! Don't be afraid to involve your children as there are plenty of DIY tasks that they could help you out with!