If you're a content creator searching for a versatile and dependable microphone support, look no further than the Joby Wavo Boom Arm. Constructed with a mix of high-quality materials, including aluminum, stainless steel, and ABS plastic, this boom arm is a sturdy and long-lasting addition to your workspace.
The Wavo Boom Arm is easy to set up and connect to your desktop with its g-clamp style bracket and winged tightening screw. It also includes a universal ball head with a 1/4-inch thread and adapters for 3/8-inch and 5/8-inch threads, ensuring compatibility with all microphone types and accessories. The arm can support a maximum safety payload of 1kg, ensuring your equipment stays in place as you work. Removing the mic was a breeze and the arm stayed firmly in position, without the bouncing that is typical of many mic arms.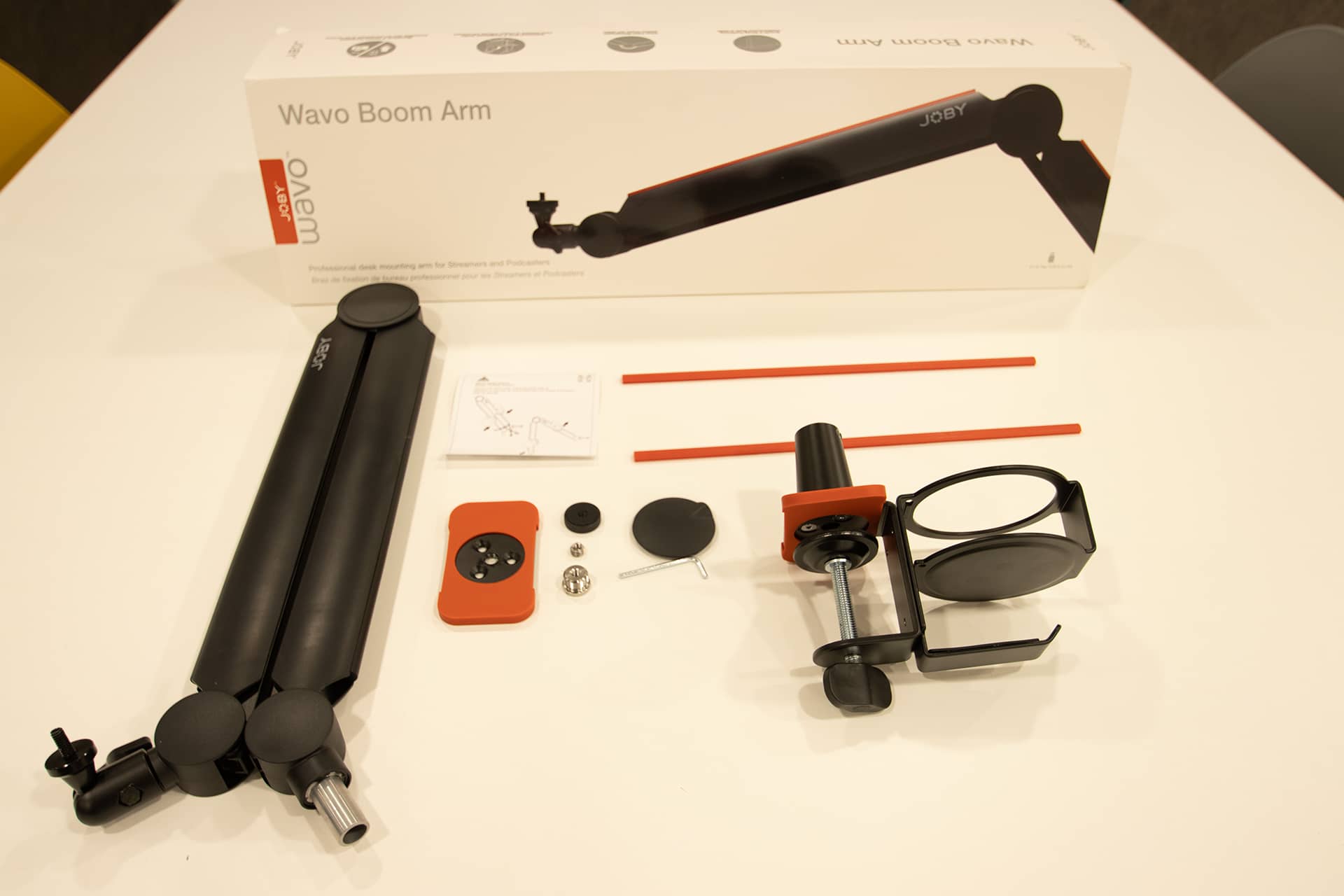 One of the standout features of the Wavo Boom Arm is its cable management system. An integrated cable management slot keeps your cables neat and unobtrusive, and it comes with red and black strip covers for customization. This not only helps keep your studio organized, but it also adds to the overall look of your setup.
In addition to its excellent features, the Wavo Boom Arm comes with some bonus accessories, including an Allen key, cup holder, headphone holder, and table grommet. The arm's rubber-protected desk mount includes a unique cup and headphone holder, ensuring you have everything you need close at hand.
As someone who enjoys the Joby product range, I can confidently say that the Wavo Boom Arm is a valuable investment for any content creator. With its solid construction, effortless setup, and convenient cable management, it's a must-have for any streamer, podcaster, or content creator looking for a reliable and silent microphone support that offers versatility and customization.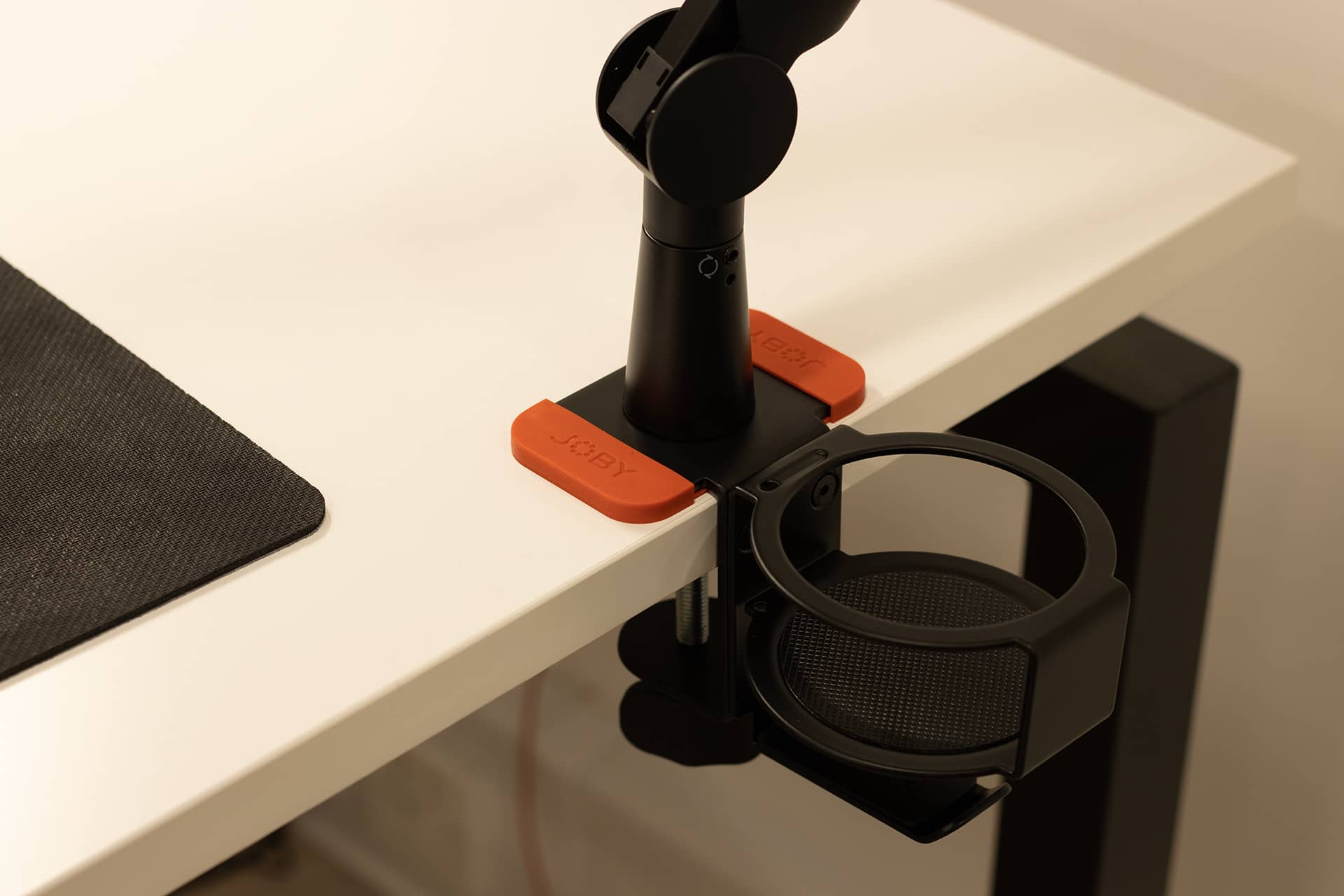 If you're interested in learning more about Joby's other products, be sure to check out my reviews of the Joby Wavo Pod Mic and the Wavo Plus On-Camera Mic.